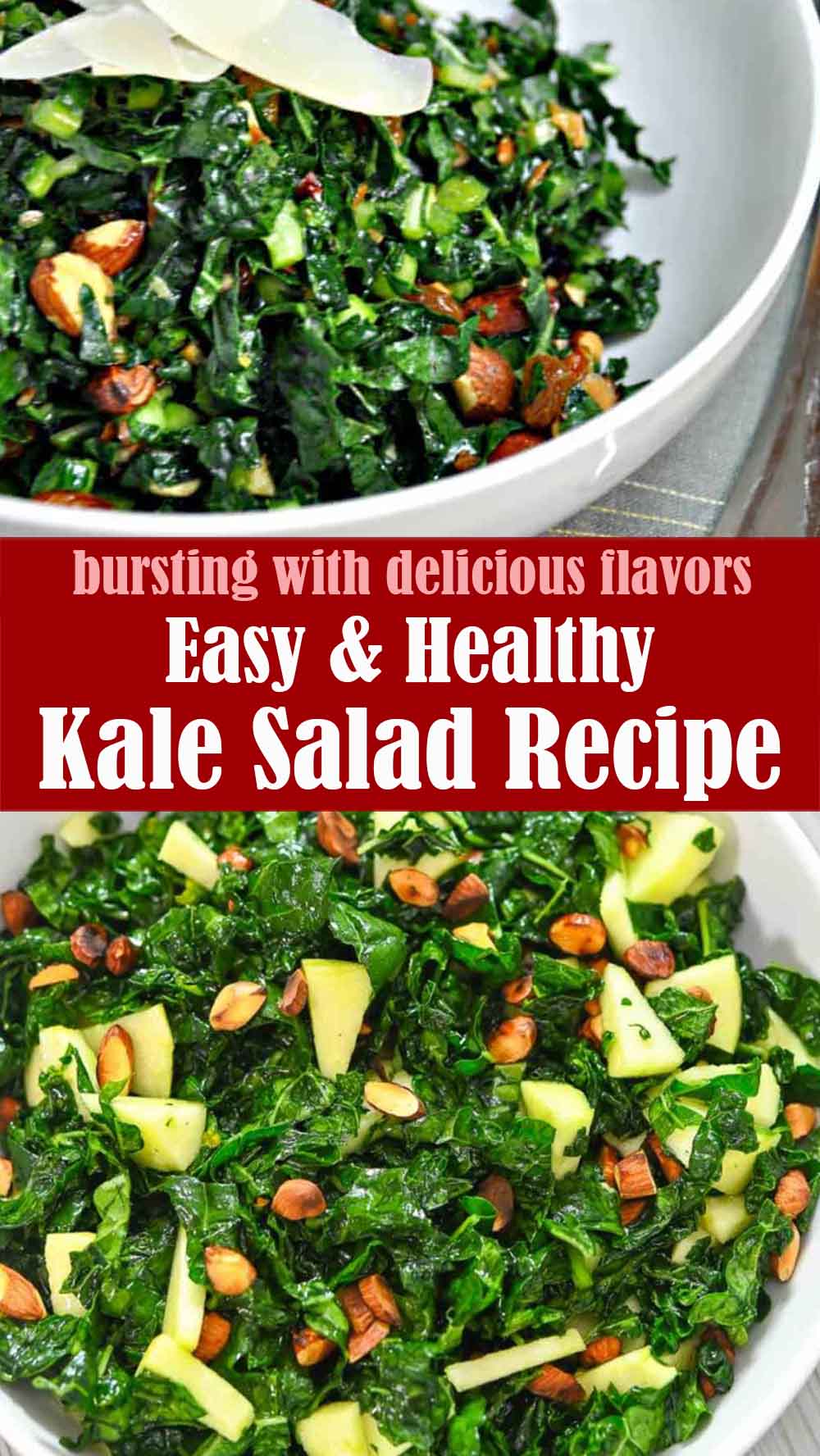 This Kale Salad Recipe is so easy to prepare and it's one of the few green salads that can be made ahead. Made with roasted almonds and crisp apples, it's just bursting with delicious flavors.
Ingredients:
1 lb. kale
1 large semi-sweet apple
⅓ cup roasted almonds
Dressing:
3 tbsp. extra virgin olive oil
2 tbsp. freshly squeezed lemon juice
1 garlic clove
½ tsp. salt or to taste
Click Here For Step-By-Step Instructions
Let us know if you liked this recipe. Try the other recipe categories as well!