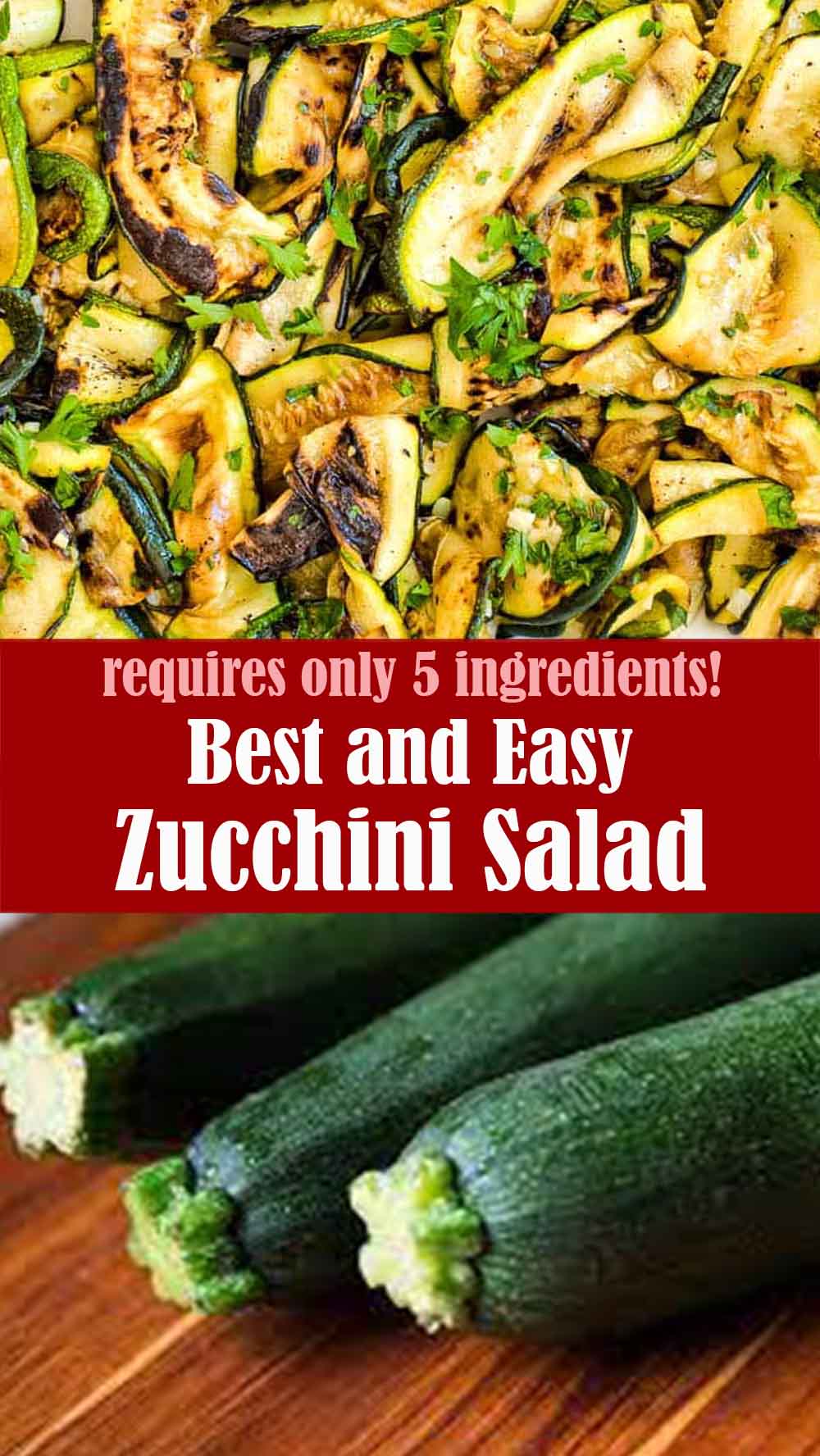 This Best and Easy Zucchini Salad Recipe is one of my favorite fresh and fun summer salads. Make it ahead of time as the perfect side dish for barbecues, picnics, appetizer, weeknight dinners, and everything in between! It's so flavorful and healthy, seasoned with lemon-parsley dressing, it requires only 5 ingredients!
Ingredients:
4 medium zucchini
2 tbsp. olive oil
2 tbsp. lemon juice
2 small garlic cloves finely chopped
2 tbsp. chopped parsley
¼ tsp. salt or to taste
Click Here For Step-By-Step Instructions
Let us know if you liked this recipe. Try the other recipe categories as well!