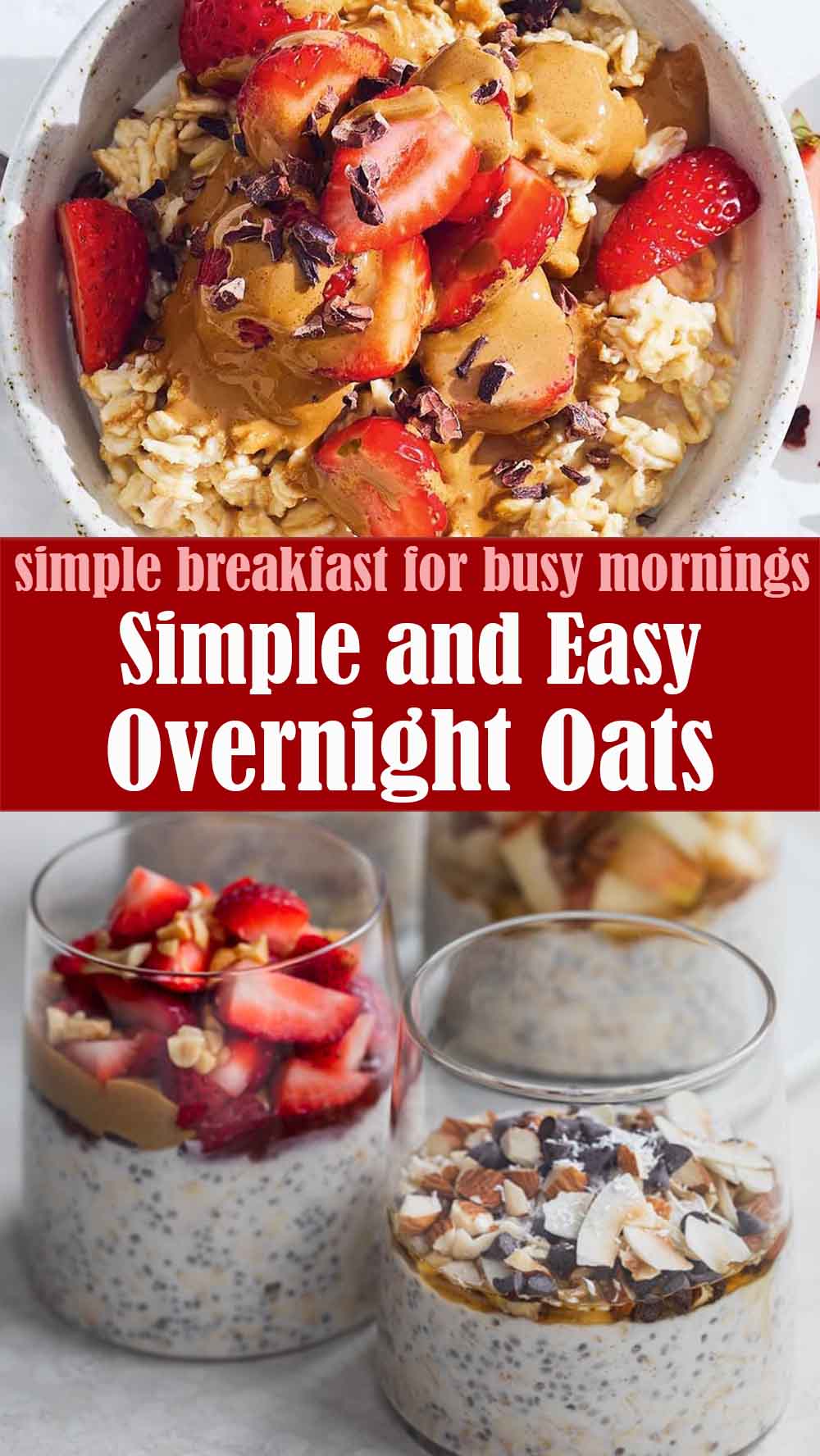 This Overnight Oats recipe is one of the easiest, no-cook breakfast options that will leave you with healthy grab-and-go breakfasts to enjoy throughout the week. It's a simple breakfast that you can make ahead for busy mornings and customize with many add-ins and toppings!
Ingredients:
Base:
½ cup old fashioned rolled oats
½ cup milk of choice
¼ cup non-fat Greek yogurt
1 tablespoon chia seeds
1 tablespoon sweetener honey or maple syrup
¼ teaspoon vanilla extract
Peanut Butter & Jelly:
1 tablespoon strawberry jam
1 tablespoon peanut butter
¼ cup diced strawberries
2 tablespoons peanuts crushed
Apple Pie:
¼ cup diced apples
1 tablespoon pecans chopped
2 teaspoons maple syrup
¼ teaspoon cinnamon
Banana Nutella:
½ banana sliced
1 tablespoon Nutella
1 tablespoon hazelnuts crushed
1 tablespoon chocolate chips
Almond Joy:
¼ cup shredded coconut
1 tablespoon almonds chopped
1 tablespoon chocolate chips
2 teaspoons maple syrup
Click Here For Step-By-Step Instructions
Let us know if you liked this recipe. Try the other recipe categories as well!