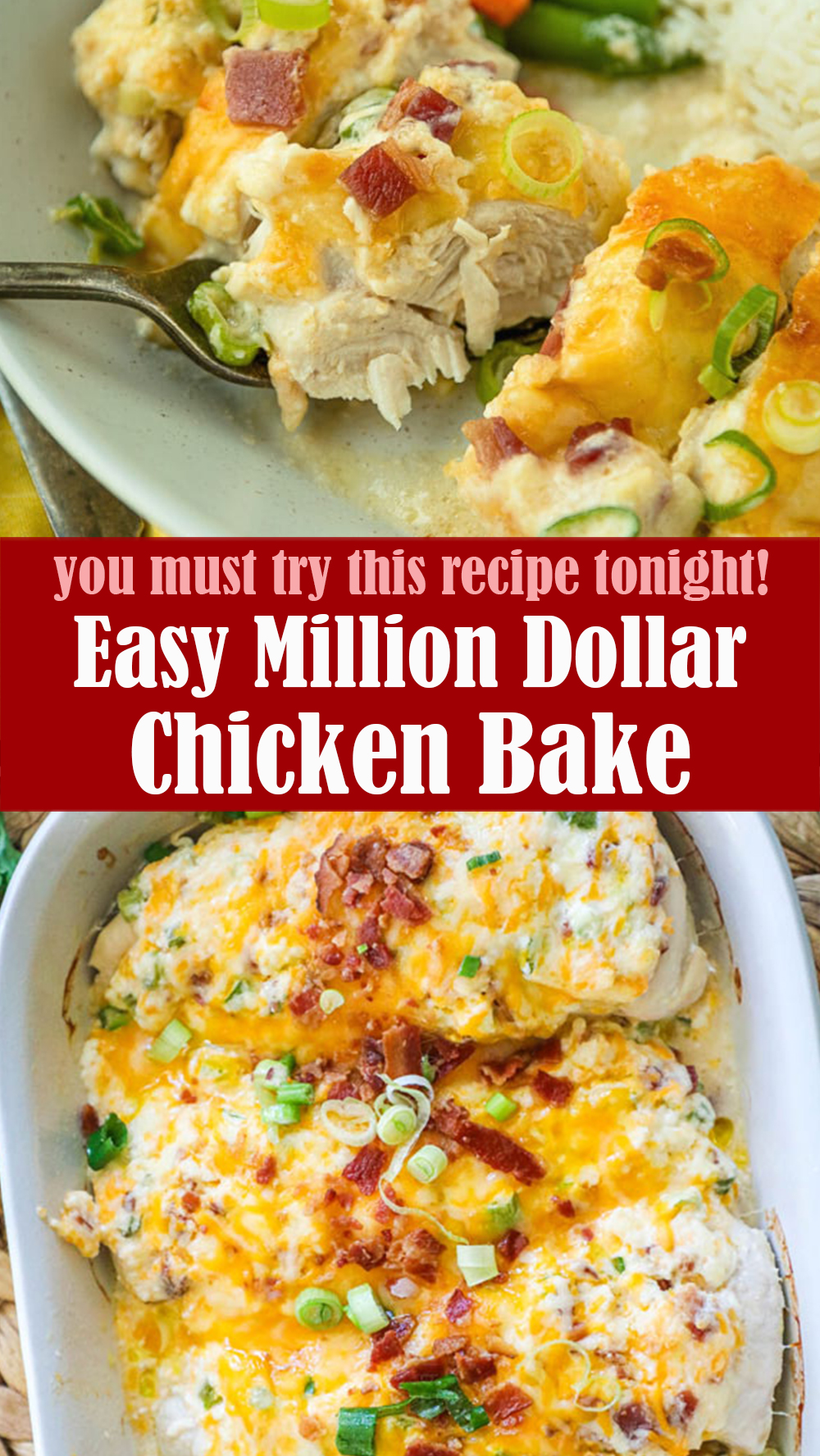 This Easy Million Dollar Chicken Bake is so creamy and so full of flavor, that made with a rich and bold flavor combo that can't be beat! Tender chicken breast is layered with a velvety mixture of two kinds of cheese, bacon, and green onions and baked to tender, juicy perfection!
Ingredients:
2 lbs boneless, skinless chicken breasts thinly cut or pounded
6 oz cream cheese softened
1/4 cup mayonnaise
1/2 cup crispy bacon crumbled (about 8 slices)
1/2 cup green onions chopped (about 4 onions)
1.5 cups colby jack cheese shredded
Garnish:
crumbled bacon
green onions
Click Here For Step-By-Step Instructions
Let us know if you liked this recipe. Try the other recipe categories as well!