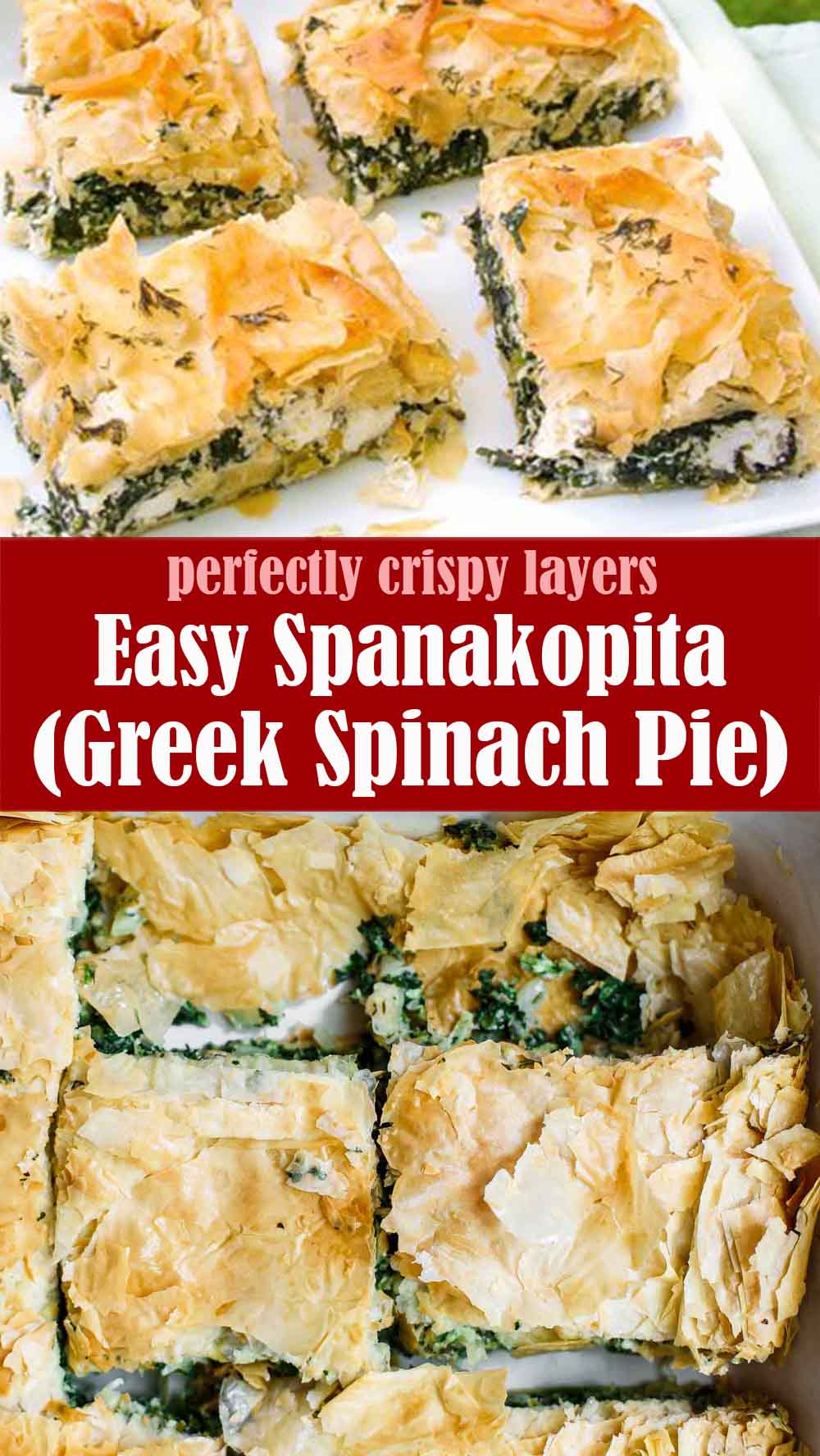 This Spanakopita Recipe is a savory and hearty appetizer or main course option that always gets rave reviews! Foolproof family recipe for Spanakopita! Delicious savory Greek pie made of perfectly crispy layers of phyllo dough and a comforting filling of spinach and feta cheese.
Ingredients:
For the Spinach and Feta Filling:
16 oz frozen chopped spinach, thawed and well-drained
2 bunches flat-leaf parsley, stems trimmed, finely chopped
1 large yellow onion, finely chopped
2 garlic cloves, minced
2 tablespoon Private Reserve extra virgin olive oil
4 eggs
10.5 oz quality feta cheese, crumbled
2 teaspoon dried dill weed
Freshly-ground black pepper
For the Crust:
1 16 oz package The Fillo Factory Organic Dough (#4 pastry sheets), properly thawed (see tips above)
1 cup Private Reserve extra virgin olive oil, more if needed
Click Here For Step-By-Step Instructions
Let us know if you liked this recipe. Try the other recipe categories as well!