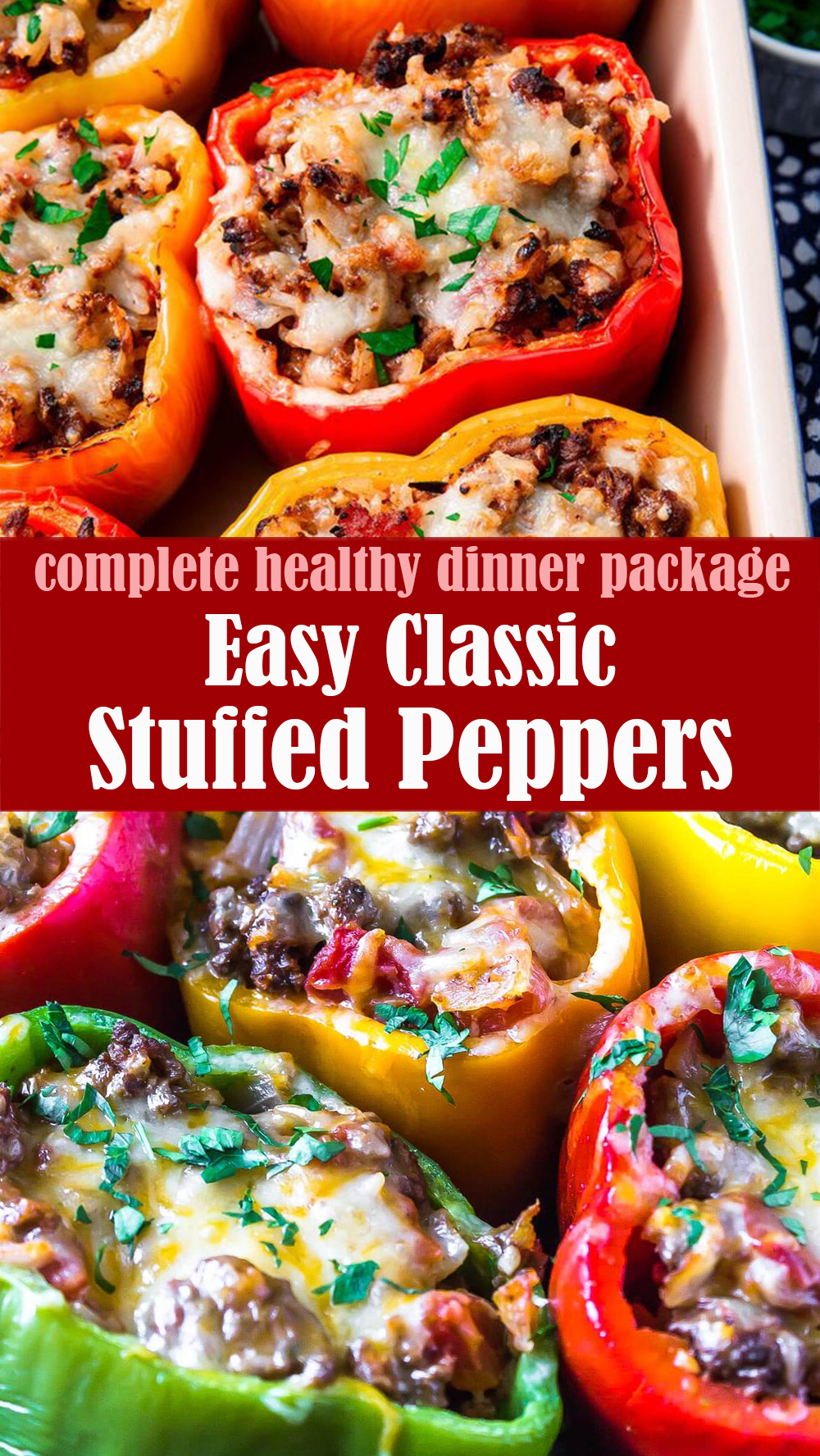 Stuffed Peppers are a classic meal that are delicious, wholesome, healthy, and filling. Use an assortment of red, yellow, orange and green peppers to make an appealing presentation.
Ingredients:
1/2 c. uncooked rice
2 tbsp. extra-virgin olive oil, plus more for drizzling
1 medium onion, chopped
2 tbsp. tomato paste
3 cloves garlic, minced
1 lb. ground beef
1 (14.5-oz.) can diced tomatoes
1 1/2 tsp. dried oregano
Kosher salt
Freshly ground black pepper
6 bell peppers, tops and cores removed
1 c. shredded Monterey jack
Freshly chopped parsley, for garnish
Click Here For Step-By-Step Instructions
Let us know if you liked this recipe. Try the other recipe categories as well!