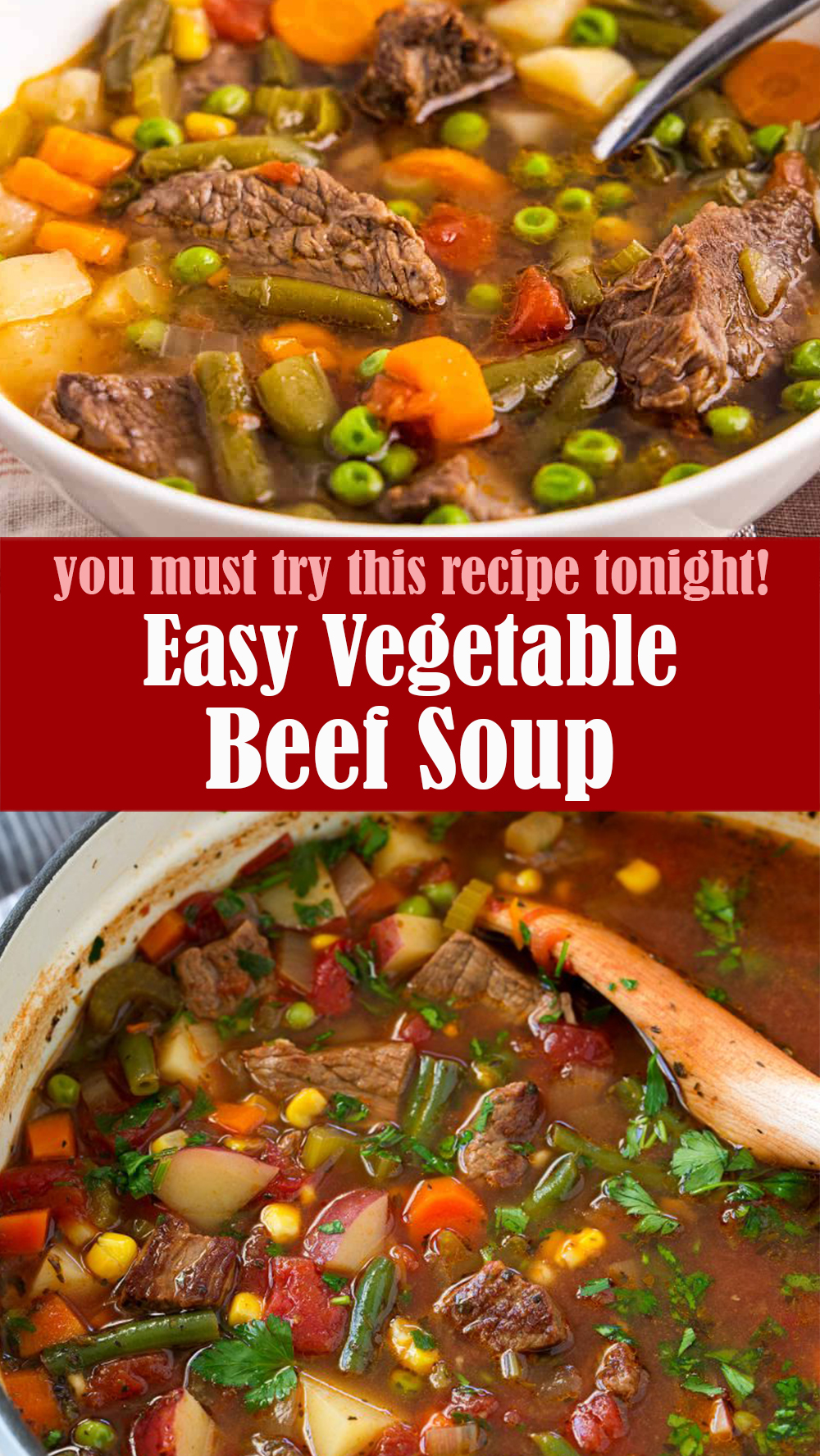 This Vegetable Beef Soup is super easy to make, so hearty and filling, so tasty, and so comforting. This soup is the perfect way to use up all those summer veggies and those tender chunks of beef add such a delicious flavor.
Ingredients:
1 1/2 lbs beef stew meat*
2 1/2 Tbsp olive oil, divided
Salt and freshly ground black pepper
1 3/4 cups chopped yellow onion (1 large)
1 1/4 cups peeled and chopped carrots (3 medium)
1 cup chopped celery (3 medium)
1 1/2 Tbsp minced garlic (4 cloves)
8 cups low-sodium beef broth or chicken broth
2 (14 oz.) cans diced tomatoes
1 1/2 tsp dried basil**
1 tsp dried oregano
1/2 tsp dried thyme
1 lb red or yellow potatoes, chopped into 3/4-inch cubes
1 1/2 cups (5 oz.) chopped green beans (trim ends first)
1 1/2 cups frozen corn***
1 cup frozen peas
1/3 cup chopped fresh parsley
Click Here For Step-By-Step Instructions
Let us know if you liked this recipe. Try the other recipe categories as well!