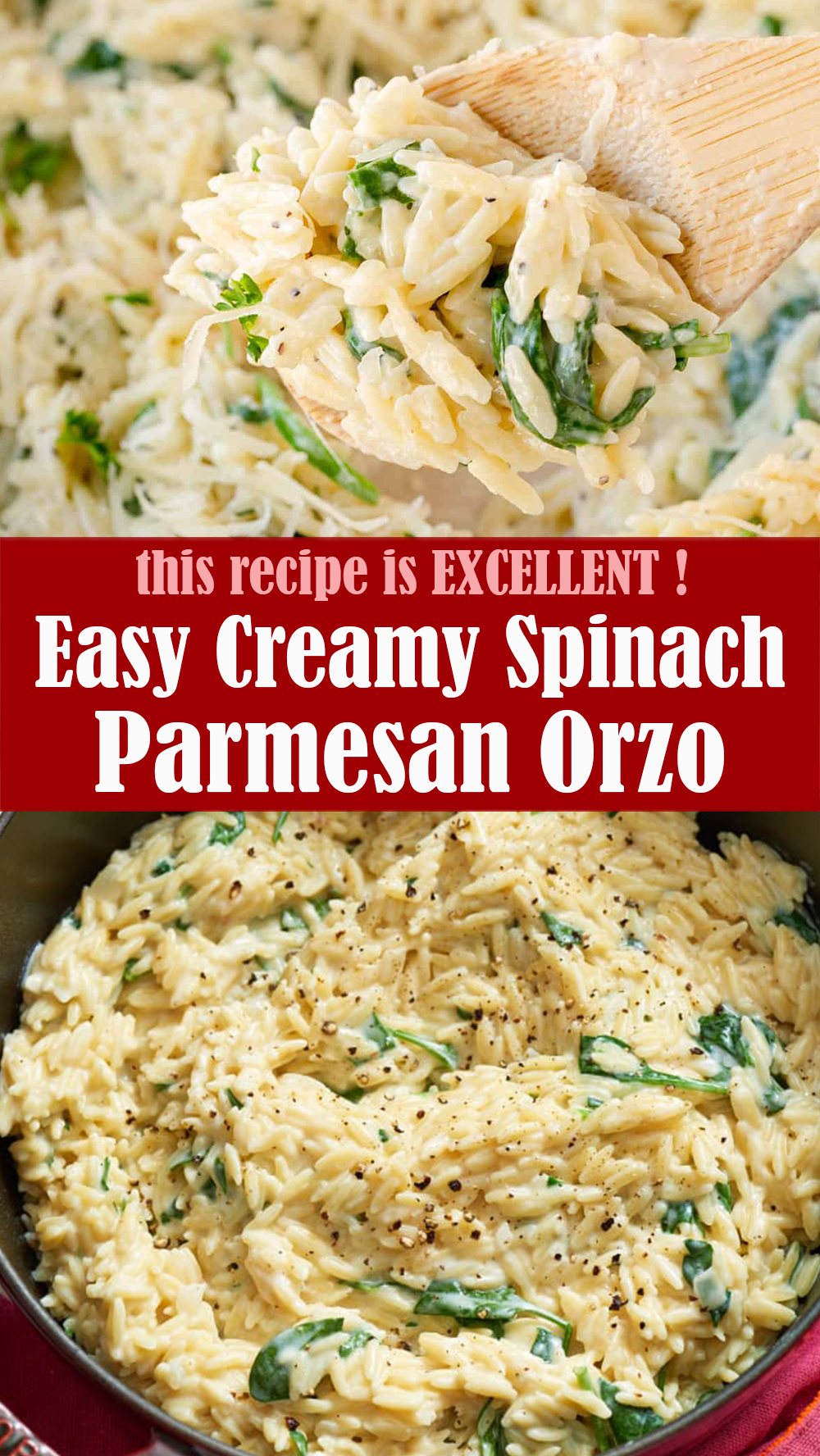 This Easy Creamy Spinach Parmesan Orzo can be enjoyed as a vegetarian dinner or simple side dish. Creamy, flavorful, and ready in less than 30 minutes, this easy orzo dish comes together in a hurry to compliment any favorite meal!
Ingredients:
2 tablespoons olive oil
1 small yellow onion, diced
2 cloves garlic, minced
1 pound dried orzo pasta (about 2 1/2 cups)
2 cups low-sodium chicken or vegetable broth
2 cups whole milk
2 cups packed baby spinach, coarsely chopped
1 cup freshly grated Parmesan cheese, plus more for serving
Kosher salt
Freshly ground black pepper
Click Here For Step-By-Step Instructions
Let us know if you liked this recipe. Try the other recipe categories as well!