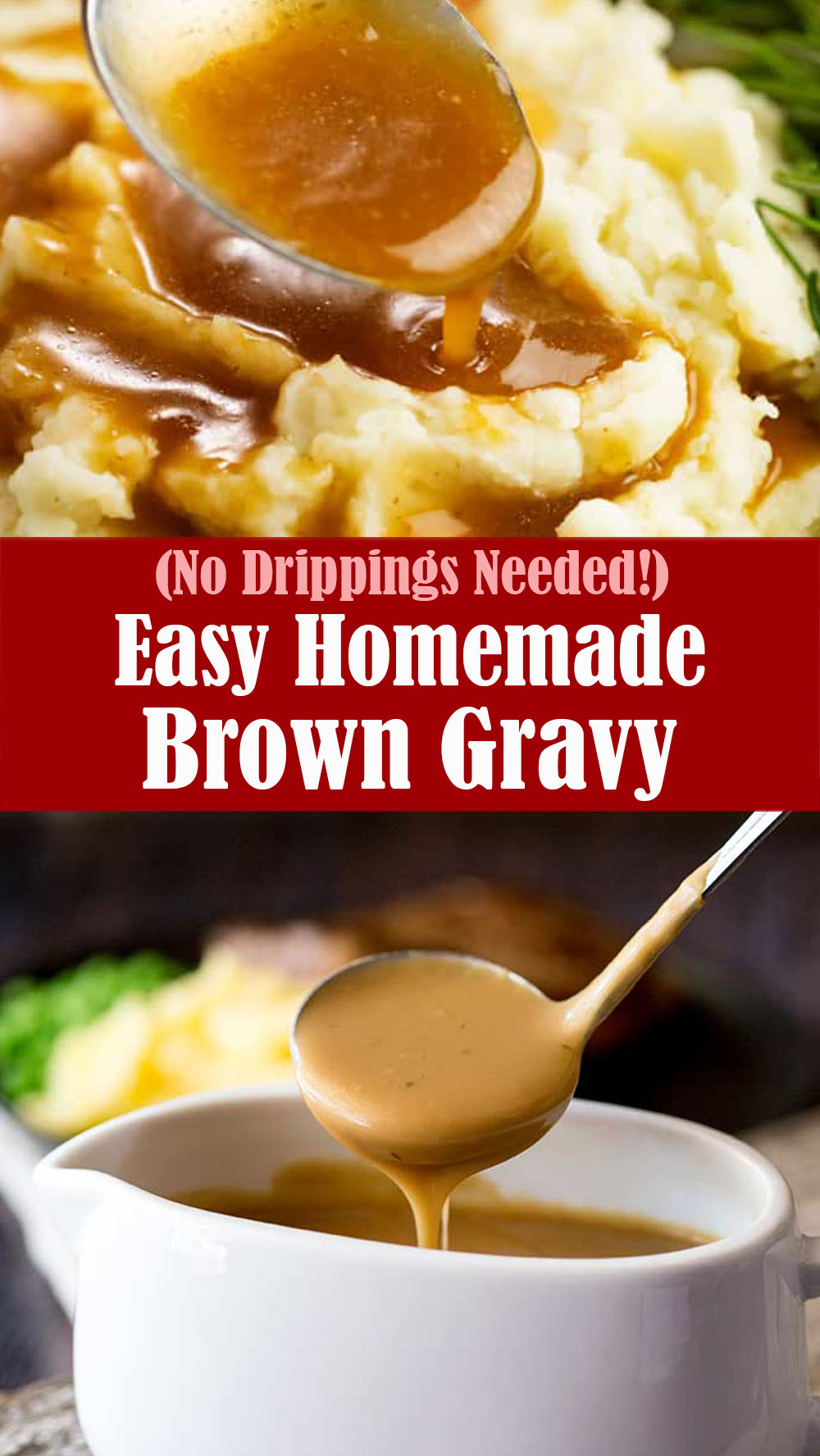 Learn how to make Homemade Brown Gravy in just 10 minutes with NO drippings needed! With 3 secret ingredients to add depth of flavor, plus a chef-inspired finishing technique to add a silky, velvety finish.
Ingredients:
1 cup chicken broth
1 cup beef broth
1 cube beef bouillon, or 1 tsp better than bouillon
1 teaspoon onion powder
½ teaspoon garlic powder
1 ½ teaspoons Worcestershire sauce
2-3 drops Kitchen Bouquet browning and seasoning sauce, optional
1/4 cup cold water + 3 tablespoons corn starch
1 Tablespoon cold unsalted butter
Click Here For Step-By-Step Instructions
Let us know if you liked this recipe. Try the other recipe categories as well!