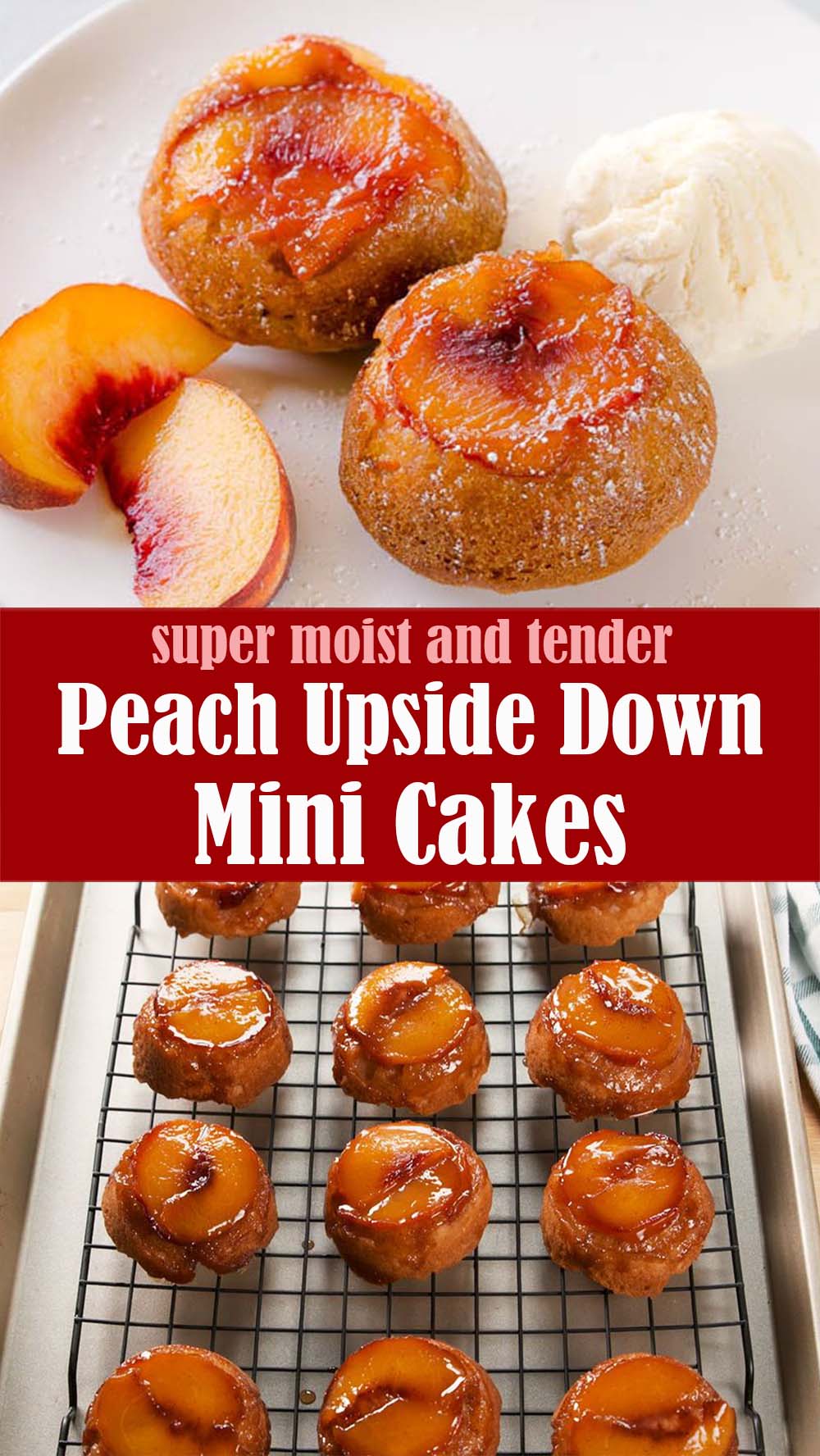 Easy Peach Upside Down Mini Cakes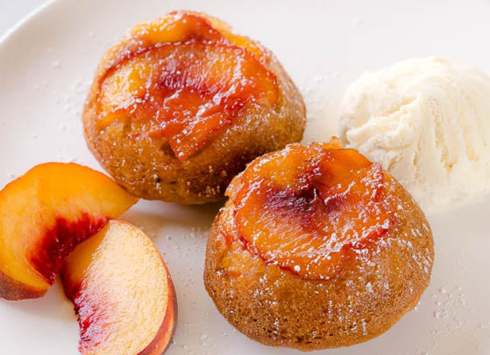 Peach Upside Down Mini Cakes is a soft and moist spiced cake topped with fresh peaches. Easy to make, this recipe is a keeper for that indulgent peach season!
Ingredients
For topping:
Non-stick cooking spray
1 tablespoon unsalted butter cold
6 teaspoons light brown sugar
For cake batter:
3 fresh peaches (Note 1)
1 ½ cups (190g) all-purpose flour
1 teaspoon baking powder
½ teaspoon baking soda
¼ teaspoon salt
2/3 cup (130g) granulated sugar
1/3 cup (90g) unsalted butter at room temperature
1 large egg at room temperature
1 teaspoon pure vanilla extract
½ cup (120ml) buttermilk at room temperature (Note 2)
Instructions

Let us know if you liked this recipe. Try the other recipe categories as well!
Notes
Note 1a: It's not necessary to peel the peaches. You can, if you want to.
Note 1b: Some people have successfully made this recipe with frozen and canned peaches. Frozen peaches didn't caramelize well though.
Note 2: You can substitute DIY version for buttermilk. I shared 2 options in the post above.
Note 3: You can make one 9-inch cake instead of mini cakes. Simply bake it for about 40 minutes.