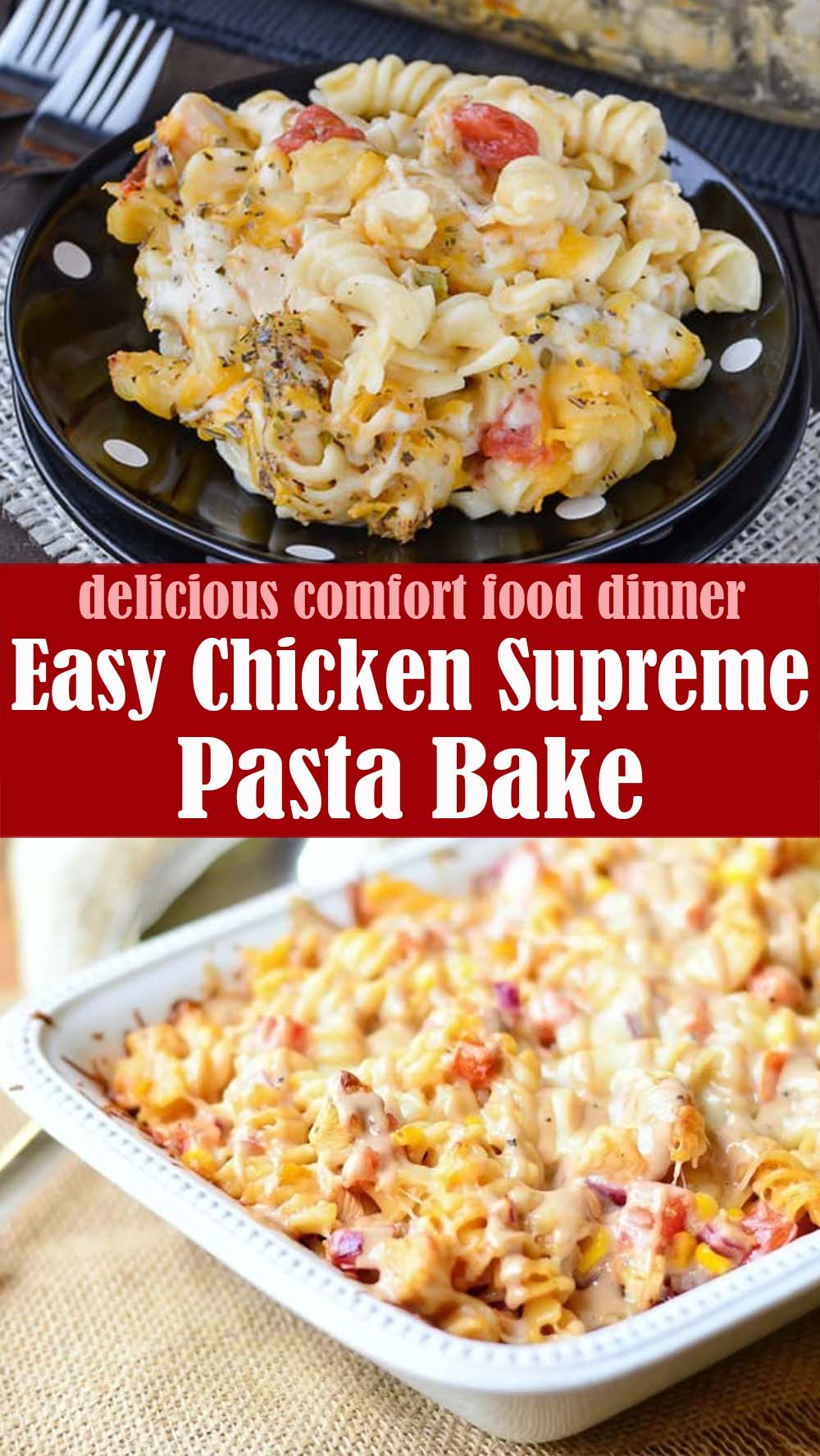 This Easy Chicken Supreme Pasta Bake recipe is a simple way to feed the whole family. This easy, cheesy pasta bake comes together in no time when you combine the toppings from a chicken supreme pizza with pasta and cheese.
Ingredients:
16 ounces pasta, cooked al dente
1/2 cup diced onion
1/2 cup diced green pepper
1/2 cup diced mushrooms
1 Tablespoon minced garlic
3 Tablespoons unsalted butter
3 Tablespoons all purpose flour
2 cups chicken broth
1 cup plain Greek yogurt (or sour cream)
1 1/2 cups shredded cheddar cheese
1 1/2 cups shredded mozzarella cheese
1 – 14.5 ounce can diced tomatoes, drained
2 cups grilled chicken, cubed
Salt and Pepper
Oregano
Click Here For Step-By-Step Instructions
Let us know if you liked this recipe. Try the other recipe categories as well!