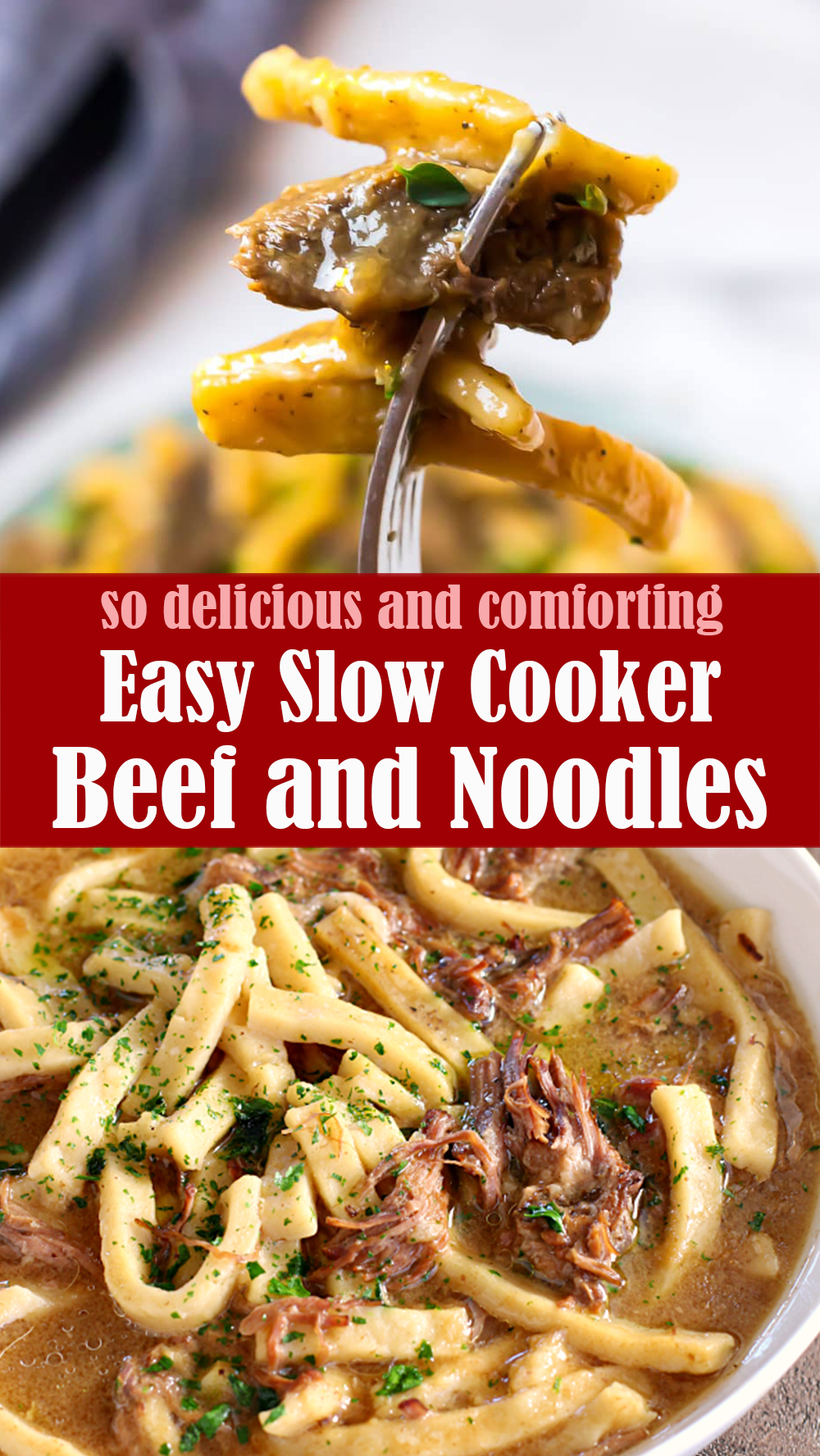 This Slow Cooker Beef and Noodles recipe takes beef noodles up to the next level! Hearty, and stick-to-your-ribs, this Slow Cooker Beef & Noodles is a cinch to make! This easy comfort food recipe is a classic family meal everyone loves.
Ingredients:
2-3 pounds beef roast
1 can (14 oz.) reduced-sodium beef broth
1 envelope (from a 2.2 oz. box) beefy onion soup mix
1 can (10.5-10.75 oz.) cream of celery or mushroom soup, undiluted
3-4 cloves garlic, minced
6-8 cups beef broth or water, more if desired
1 package (24 oz.) frozen home-style egg noodles
Salt and pepper, to taste
Click Here For Step-By-Step Instructions
Let us know if you liked this recipe. Try the other recipe categories as well!