This No-Bake Energy Oatmeal Ball recipe is easy to make, full of feel-good ingredients, and irresistibly delicious!Oatmeal Energy Balls require only 4 ingredients! Quick oats, peanut butter, honey, and mini chocolate chips are all you need for these perfect snack-sized energy oatmeal balls.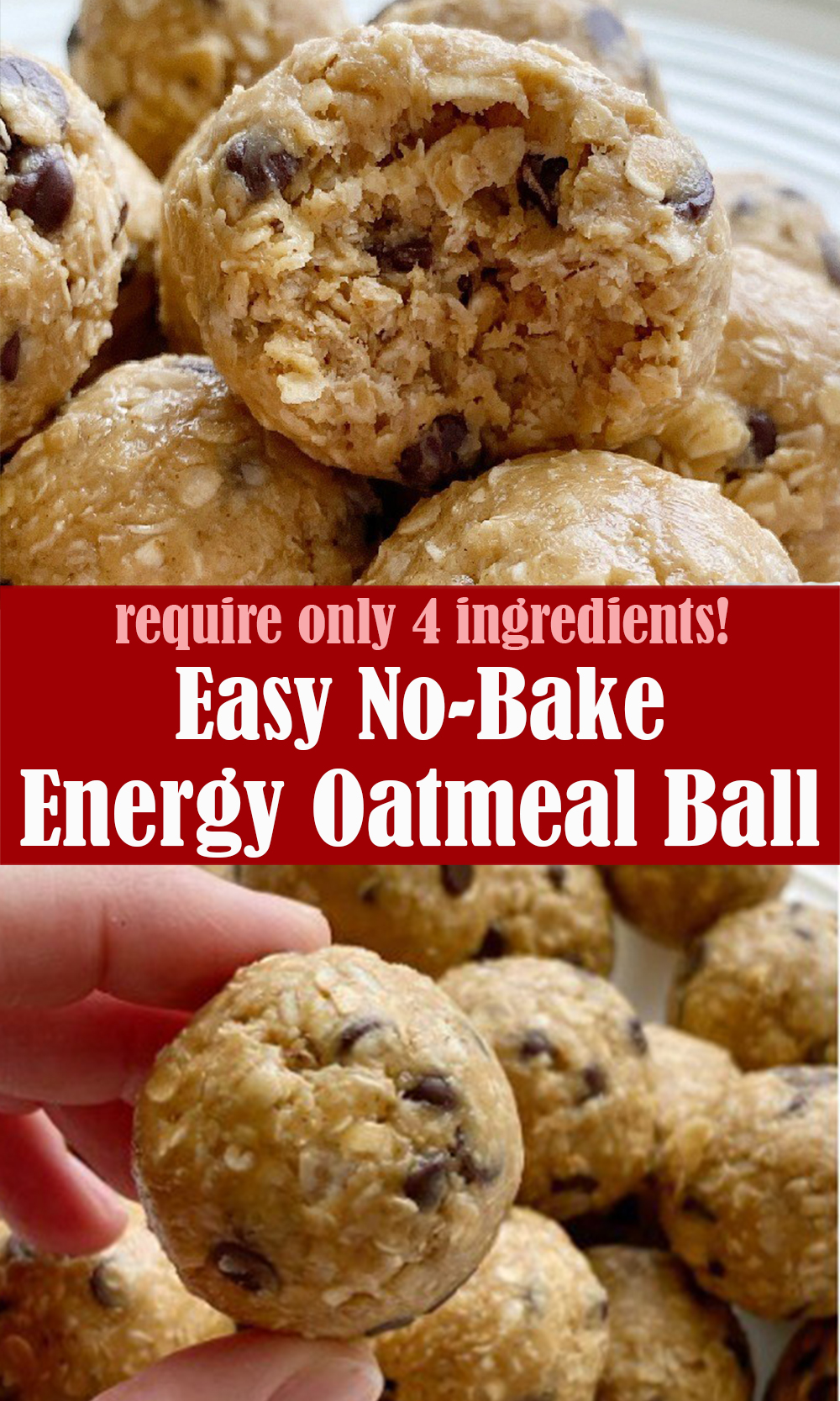 Ingredients
3 cups quick oats
1 cup creamy peanut butter
1/2 cup mini chocolate chips
1/2 cup honey
Instructions
Combine all ingredients into a mixing bowl and stir together well until combined. Place the bowl (covered with lid or plastic wrap) in the fridge for 20-30 minutes.
Roll into balls (slightly smaller than a golf ball). Eat right away OR store covered in the fridge for several days.
Notes
To make measuring honey easy, spray the measuring cup with cooking spray before ad ding the honey. When you pour it into the bowl the honey will slide right out!
Let us know if you liked this recipe. Try the other recipe categories as well!