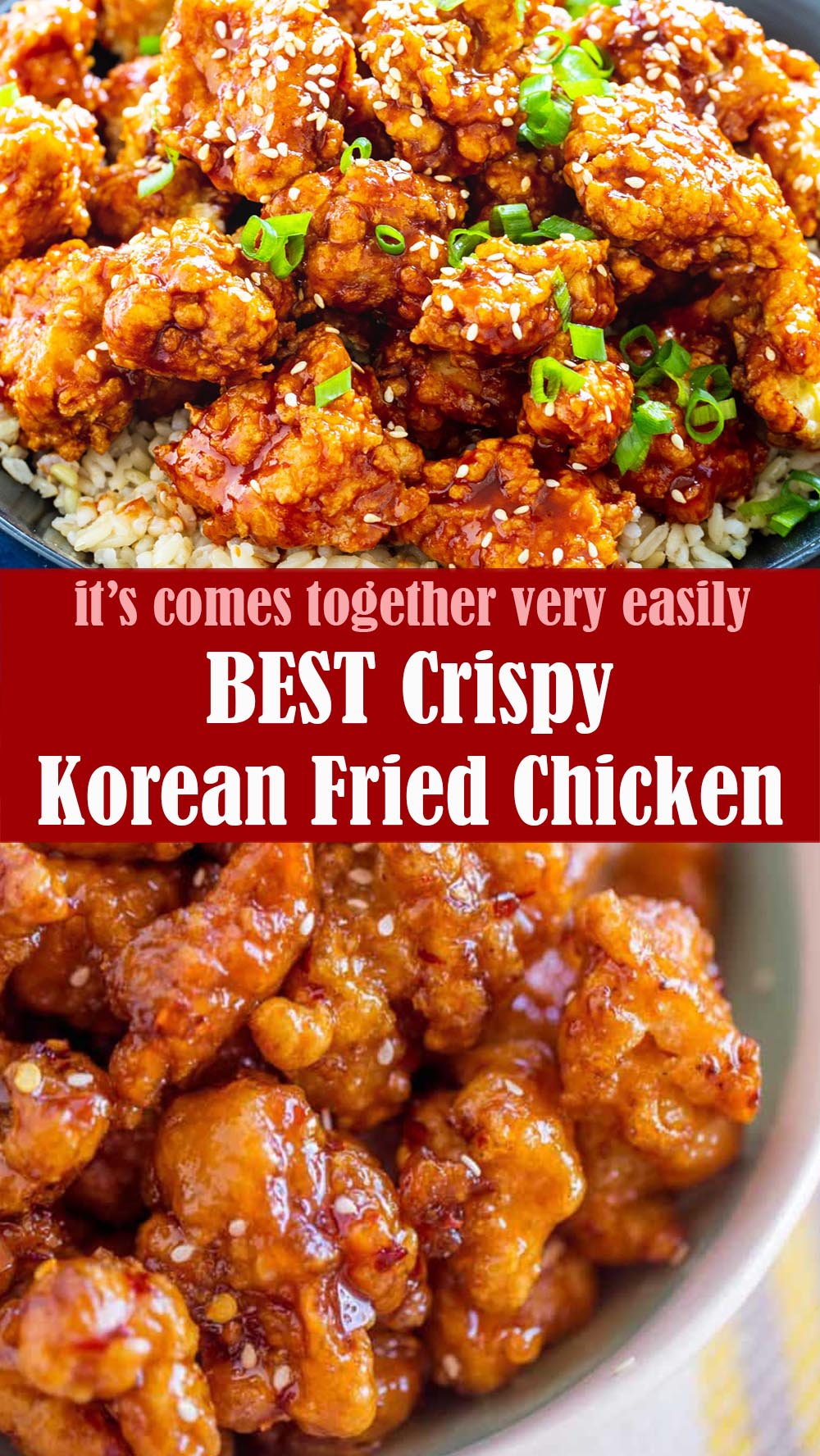 This Crispy Korean Fried Chicken is perfect for any occasion and I'm sure everyone will fall in love with it instantly. Crispy Korean Fried Chicken in a spicy, sweet glaze that is so crispy and sticky you'll coat everything in this sauce from wings to baked chicken breasts and more!
Ingredients:
2 pounds boneless skinless chicken thighs, cut into 1 inch pieces
1/4 cup flour
2 eggs
1/2 cup cornstarch
oil for frying
1/3 cup Korean gojuchang red pepper paste
3 tablespoons rice vinegar
1/4 cup brown sugar
2 tablespoons soy sauce
1 teaspoon sesame seeds for garnish
Click Here For Step-By-Step Instructions
Let us know if you liked this recipe. Try the other recipe categories as well!