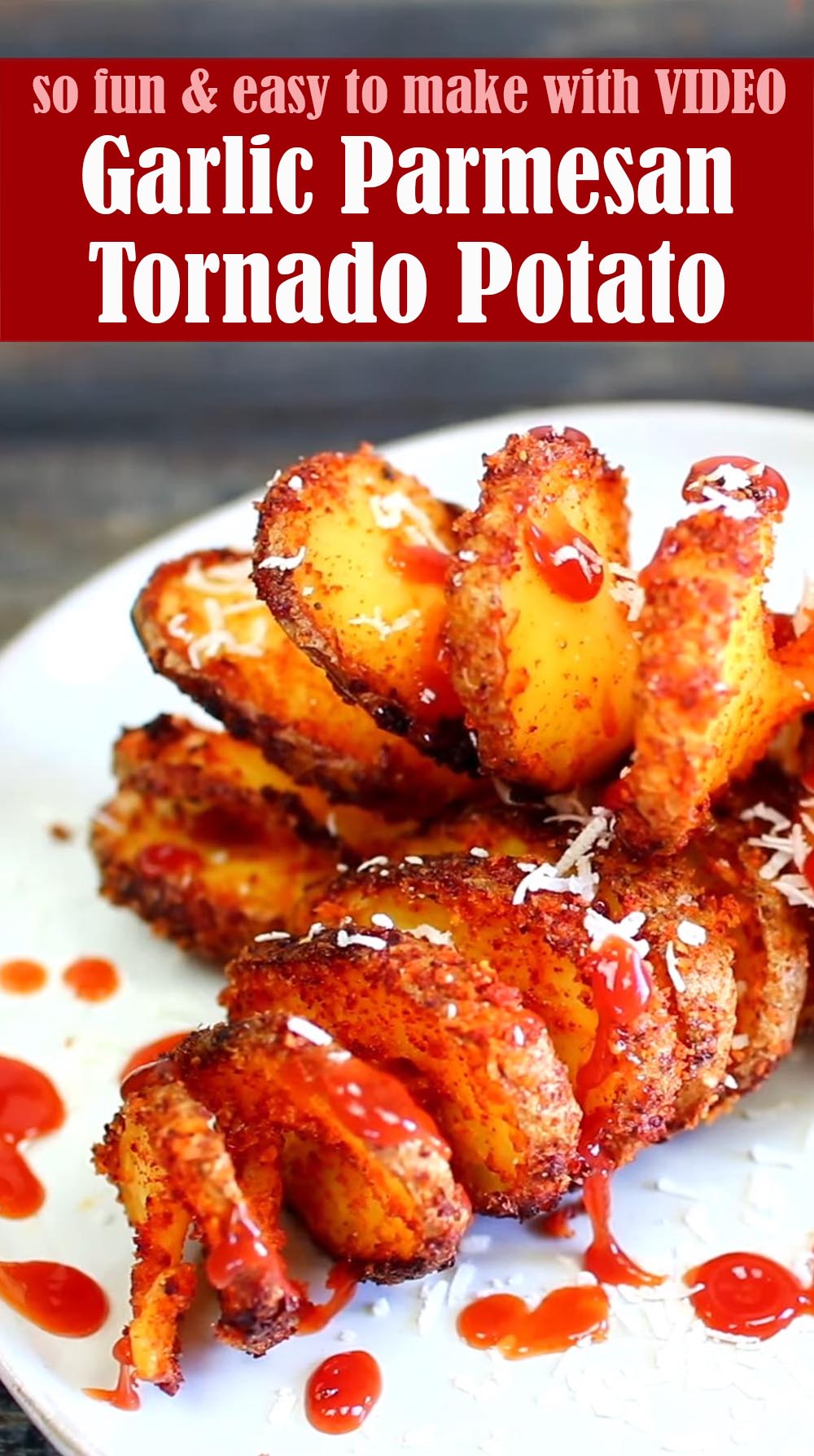 Beautiful roasted Tornado potatoes flavored with garlic and parmesan, soft buttery inside and crispy outside. These tornado roasted potatoes are so fun and easy to make.
Ingredients:
4 to 5 gold potatoes
3 Tbs panko bread crumbs
2 tsp paprika
salt and black pepper to taste
3 Tbs grated parmesan cheese
1/4 cup olive oil
5 cloves fresh garlic
fresh parsley for garnishing
Bake at 350 F for 40 to 45 minutes. if using smaller potatoes bake for lesser time
Click Here For Step-By-Step Instructions
Easy Garlic Parmesan Tornado Potato VIDEO
Via Cooking With Claudia youtube channel
Let us know if you liked this recipe. Try the other recipe categories as well!