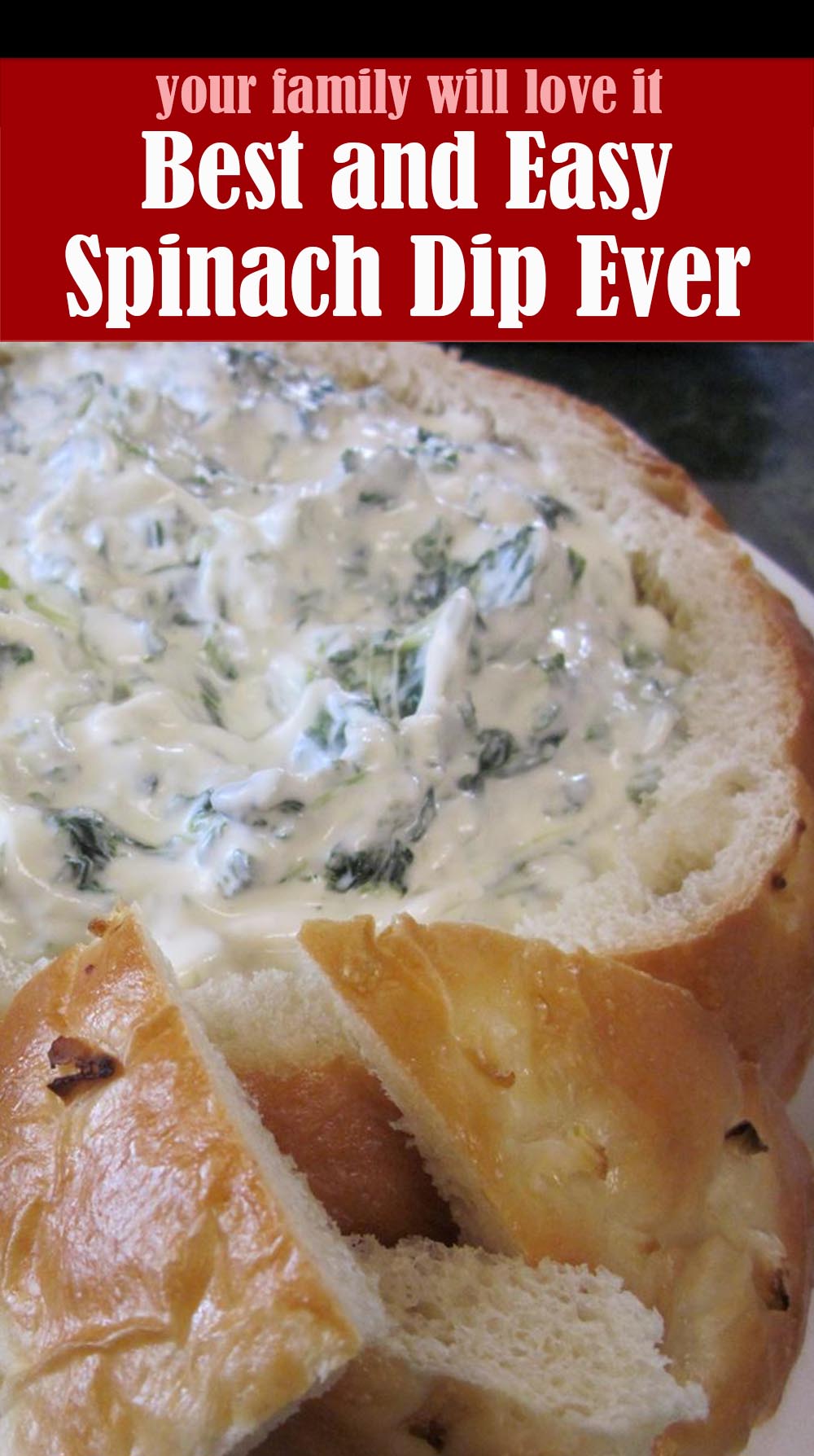 This Best Spinach Dip is perfect for parties or gatherings, you can double or triple the recipe as needed. It's so easy to make and tastes even better than you remember.
Ingredients:
1 cup mayonnaise
1 (16 ounce) container sour cream
1 (1.8 ounce) package dry leek soup mix
1 (4 ounce) can water chestnuts, drained and chopped
½ (10 ounce) package frozen chopped spinach, thawed and drained
1 (1 pound) loaf round sourdough bread
Directions:
In a medium bowl, mix together mayonnaise, sour cream, dry leek soup mix, water chestnuts and chopped spinach. Chill in the refrigerator 6 hours, or overnight.
Remove top and interior of sourdough bread. Fill with mayonnaise mixture. Tear removed bread chunks into pieces for dipping.