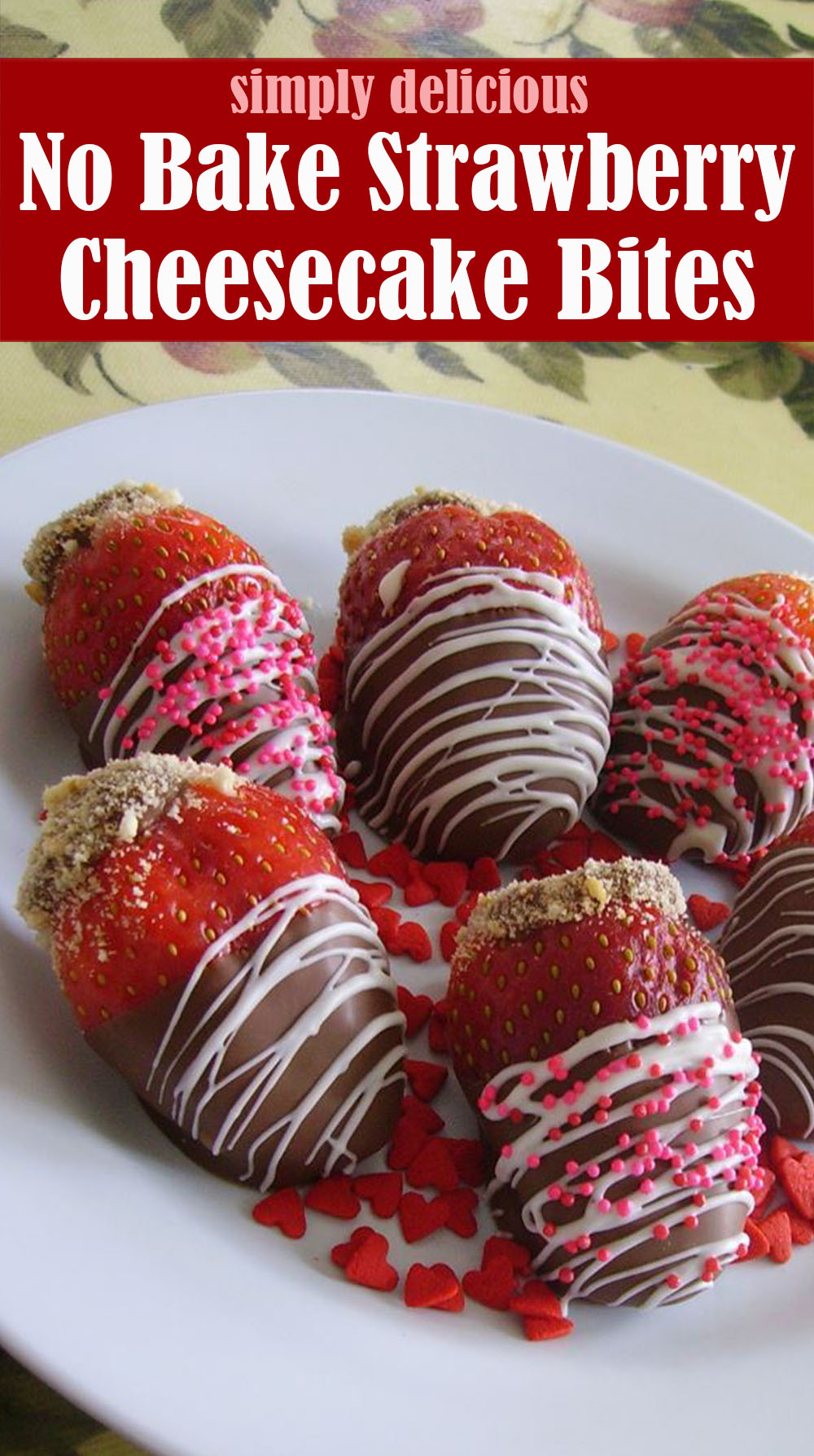 These No Bake Strawberry Cheesecake Bites are the perfect healthy indulgence. Strawberries are stuffed with a cream cheese filling for a cute two-bite dessert. Can be prepared the night before, but not much earlier than that as the berries may become soggy.
Prep: 20 mins
Cook: 5 mins
Additional: 20 mins
Total: 45 mins
Servings: 12
Yield: 12 servings
Ingredients
1 (8 ounce) package cream cheese
½ cup confectioners' sugar
2 teaspoons vanilla extract
12 large fresh strawberries, hulled
2 tablespoons graham cracker crumbs
2 (1 ounce) squares semisweet chocolate chips (Optional)
1 teaspoon canola oil (Optional)
Directions
Line a baking sheet with waxed paper.
Beat together the cream cheese, confectioners' sugar, and vanilla extract in a bowl until smooth.
Spoon the mixture into a piping bag fitted with a large round tip.
With a sharp paring knife, cut a cone shape out of the top of each strawberry to leave a small hollow.
Pipe about 1 tablespoon of the cream cheese filling into each strawberry, making sure that the filling overflows a bit out of the top of the strawberry.
Place the graham cracker crumbs into a shallow bowl. Dip the filled side of the strawberry into the graham cracker crumbs, coating the exposed filling with crumbs.
Melt the chocolate and canola oil in a microwave-safe glass or ceramic bowl in 30-second intervals, stirring after each interval, until warm and smooth, 1 to 3 minutes (depending on your microwave).
Dip the unfilled ends of the strawberries into the melted chocolate and place on the prepared baking sheet; refrigerate until set.