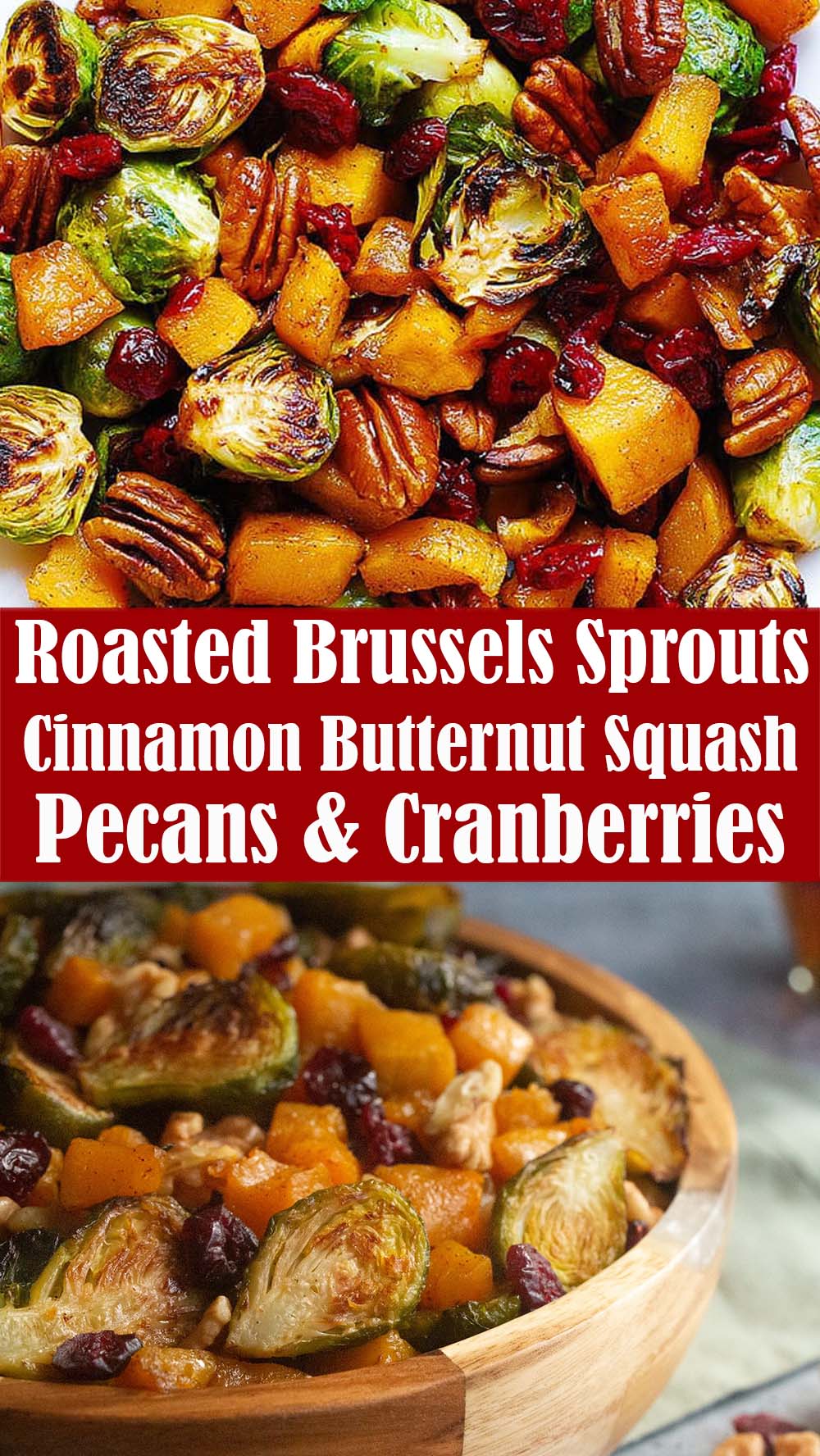 Roasted Brussels Sprouts and Cinnamon Butternut Squash with Pecans and Cranberries is a healthy and delicious side that fits well with any holiday dinner. It's a perfect recipe for Thanksgiving, Christmas, New Year's Eve, or any time you like! This side dish is packed with vegetables and nuts. It's healthy, gluten-free, vegetarian, and rich in fiber!
Ingredients:
Roasted Brussels Sprouts:
3 cups Brussels sprouts ends trimmed, yellow leaves removed
3 tablespoons olive oil
¼ teaspoon Salt to taste
Roasted Butternut Squash:
1 ½ lb butternut squash peeled, seeded, and cubed into 1-inch cubes (Yields about 4 cups of uncooked cubed butternut squash)
2 tablespoons olive oil
3 tablespoons maple syrup
½ teaspoon ground cinnamon
Other Ingredients:
2 cups pecan halves
1 cup dried cranberries
2-4 tablespoons maple syrup optional
Click Here For Step-By-Step Instructions
Let us know if you liked this recipe. Try the other recipe categories as well!