Part of the beauty of smoking a brisket is the amount of leftovers available to use in following meals– and I'm not just talking about leftovers for a few chopped brisket sandwiches. There is a world of recipes to make from this one smoked cut of beef and they're all tantalizing. Also try other beef recipe : Rosemary Garlic Roast Beef Recipe
Ingredients
2 tablespoons unsalted butter
1 cup onion, diced
2 garlic cloves, chopped
1 1/4 teaspoon kosher salt
2 tablespoons tomato paste
2 tablespoons worcestershire sauce
1 1/2 cups Chianti
2 1/2 cups chopped smoked brisket, click here for recipe
3/4 cup sour cream (room temperature)
cooked egg noodles (or your favorite pasta)
fresh parsley, chopped (for topping)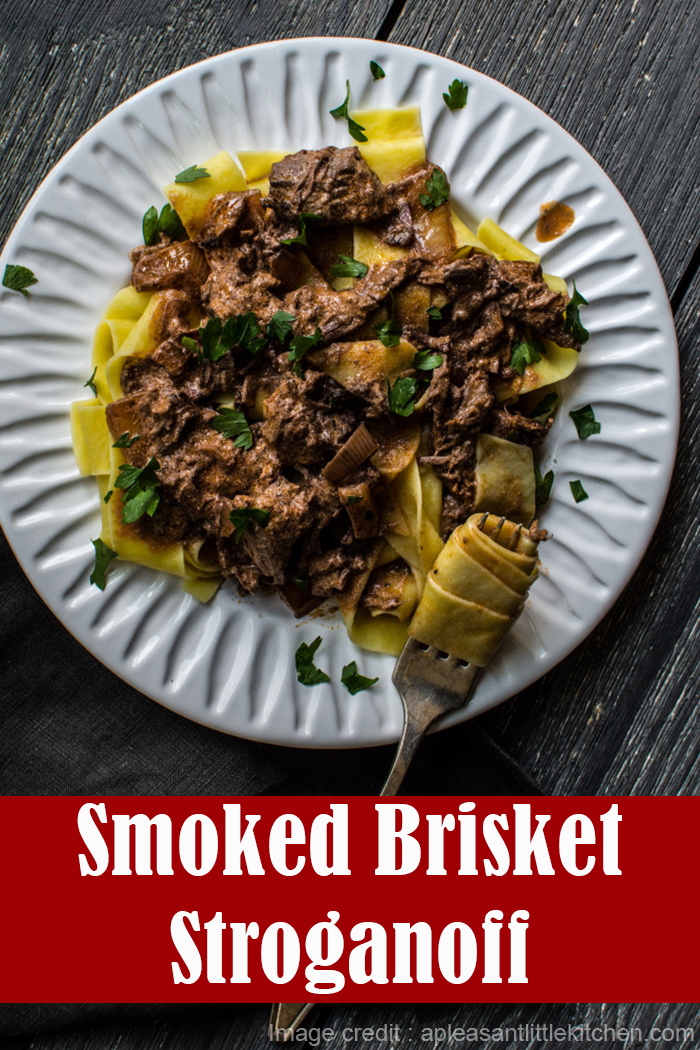 Note: Before cooking, set out the sour cream to bring to room temperature. This helps to keep the sour cream from curdling once it hits the warm sauce.
Read more our recipe : Lime in the Coconut Cocktail Recipe
Let us know if you liked this recipe. Try the other recipe categories as well!