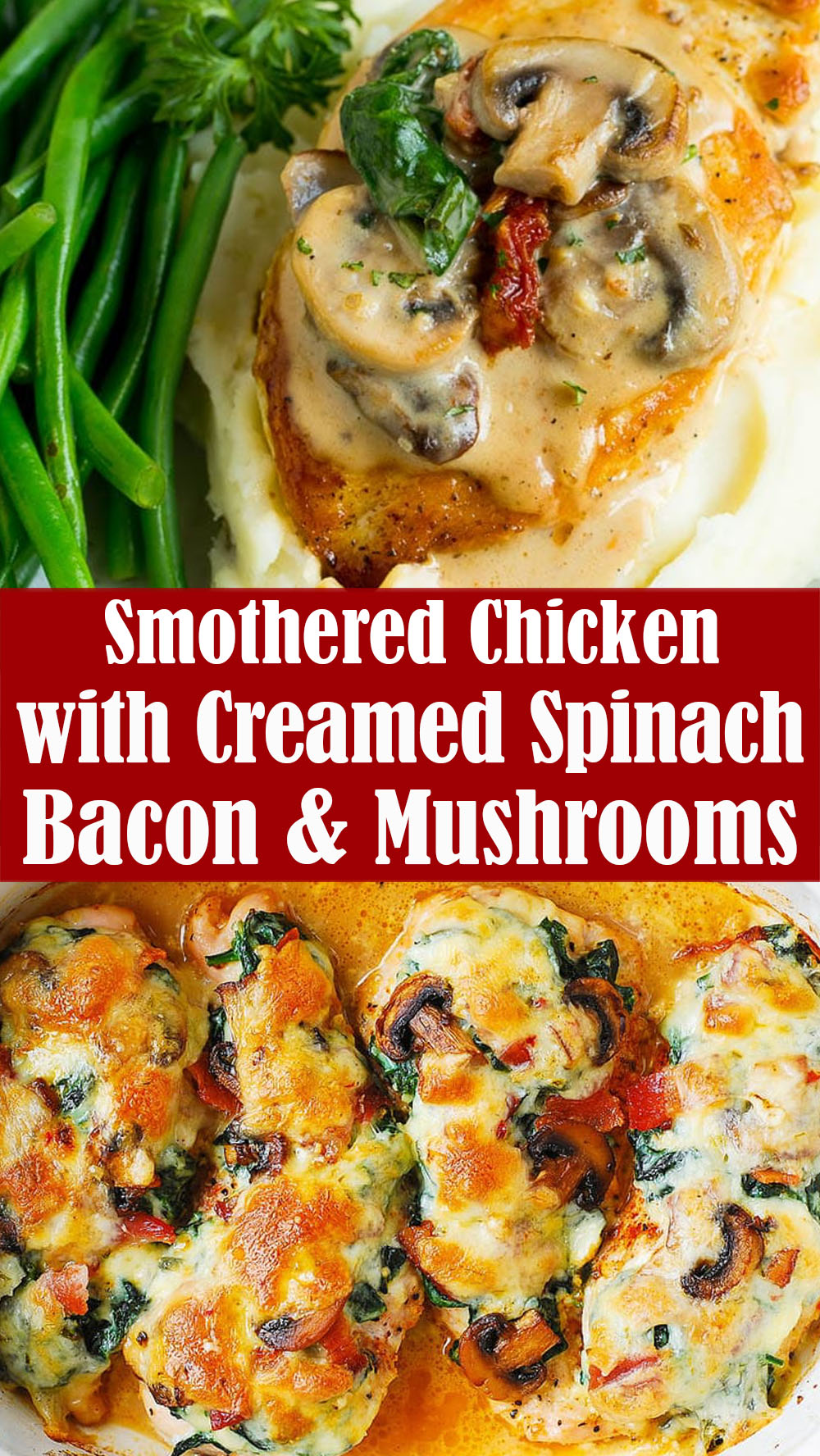 Once you try this Smothered Chicken with Creamed Spinach, Bacon & Mushrooms recipe, you are going to want to make it week after week! Easy, gluten free, low carb, Mediterranean-style recipe, packed with protein and vegetables. This tasty chicken is smothered with creamed cheese, bacon and mushrooms, and baked to perfection in the oven!
Ingredients:
Chicken:
1 tablespoon butter
1.5 lb chicken breast skinless, boneless (4 small chicken breast or 2 large chicken breast, halved)
salt
¼ teaspoon lemon pepper seasoning
¼ teaspoon paprika
Creamed spinach:
1 tablespoon vegetable oil
10 oz spinach fresh
4 garlic cloves minced
⅔ cup half and half
⅔ cup mozzarella cheese shredded
Other Ingredients:
1 tablespoon vegetable oil
4 oz mushrooms sliced
4 slices bacon cooked, chopped
4 slices Pepper Jack cheese or Monterey Jack Cheese with Jalapenos
Click Here For Step-By-Step Instructions
Let us know if you liked this recipe. Try the other recipe categories as well!