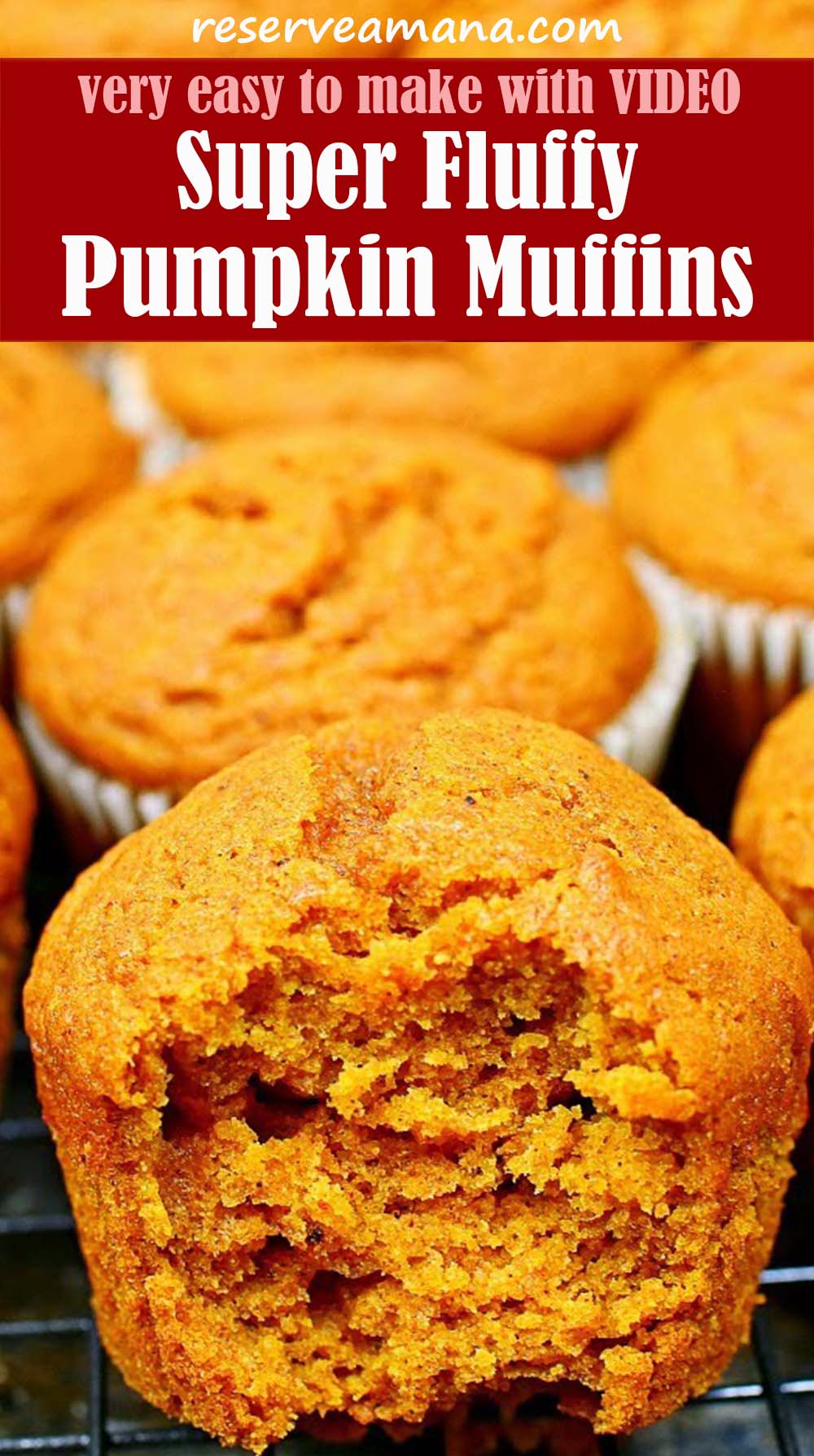 These Pumpkin Muffins are my new favorite homemade muffin! This is how to make fluffy moist pumpkin muffins with little to no work at all. These pumpkin muffins are so good and very easy to make, perfect for the fall season. They're deliciously tender and no one can resist!
Ingredients:
1 3/4 cups all-purpose flour
1 cup granulated sugar
1/2 cup packed brown sugar
2 tsp baking soda
1/2 tsp salt
2 tsp cinnamon
1/4 tsp ground cloves
1/4 tsp ground nutmeg
1 can (15 oz) pure pumpkin
1/2 cup vegetable oil
2 large eggs
1 tsp vanilla extract
Click Here For Step-By-Step Instructions
Super Fluffy Pumpkin Muffins Recipe VIDEO
Via Cooking With Claudia youtube channel
Let us know if you liked this recipe. Try the other recipe categories as well!