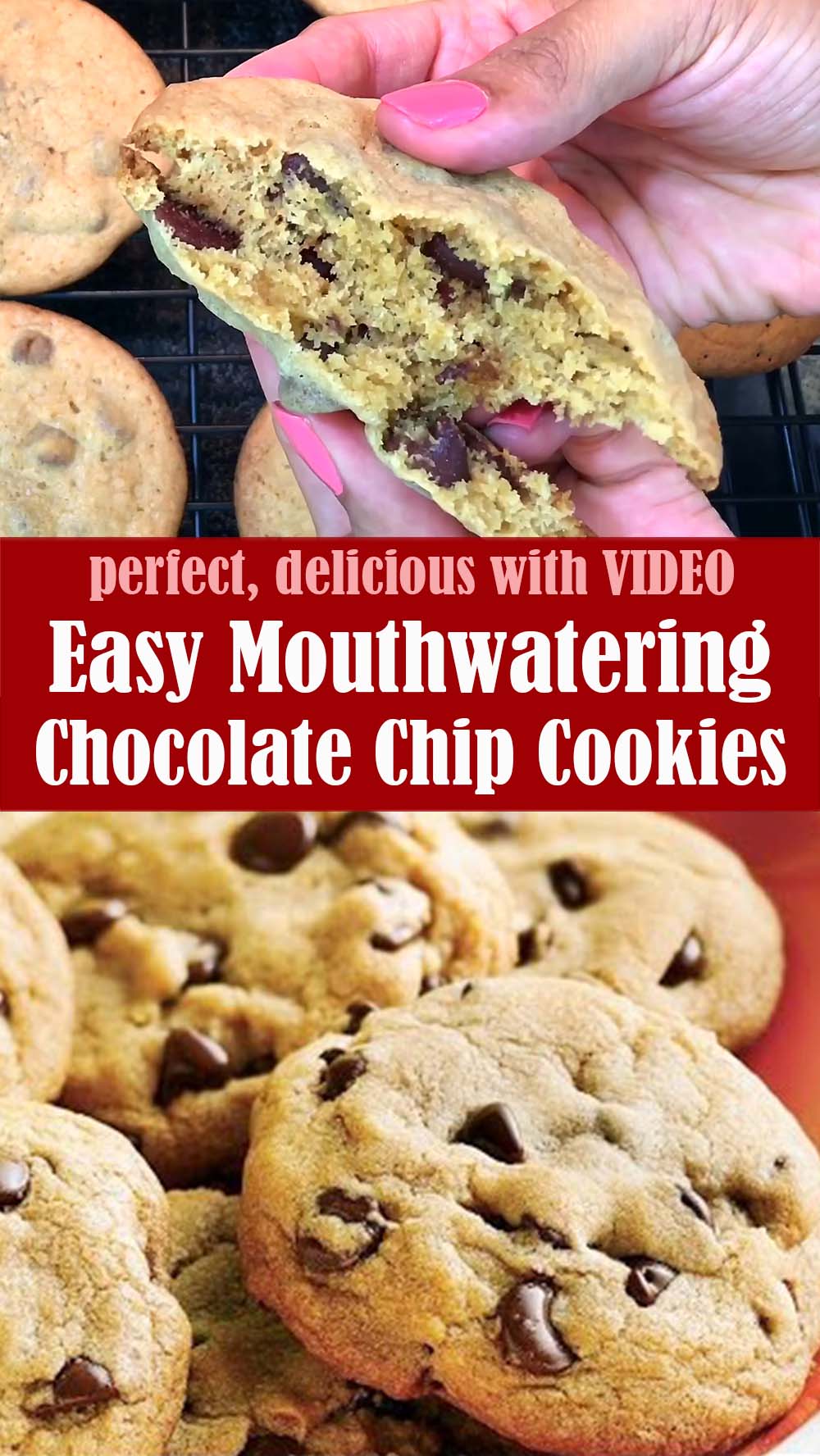 Easy, delicious and mouth watering Chocolate chip cookies just got simple with this yummy chocolate chip cookies recipe. These chocolate chips came out crunchy on the outside with the inside so moist. ….. Easy! perfect! chocolate chip cookies recipe…Once you have made these chocolate chip cookies you will never want to make any other cookie recipes ever again.
Ingredients:
1/2 cup softened butter
1 egg
1 cup chocolate chips
1/4 tsp salt
1/2 tsp baking powder
1Tbs vanilla extract
1/2 cup brown sugar
1/4 cup regular sugar
1 cup flour
Click Here For Step-By-Step Instructions
Easy Mouthwatering Chocolate Chip Cookies Video
Via Cooking With Claudia youtube channel
Let us know if you liked this recipe. Try the other recipe categories as well!