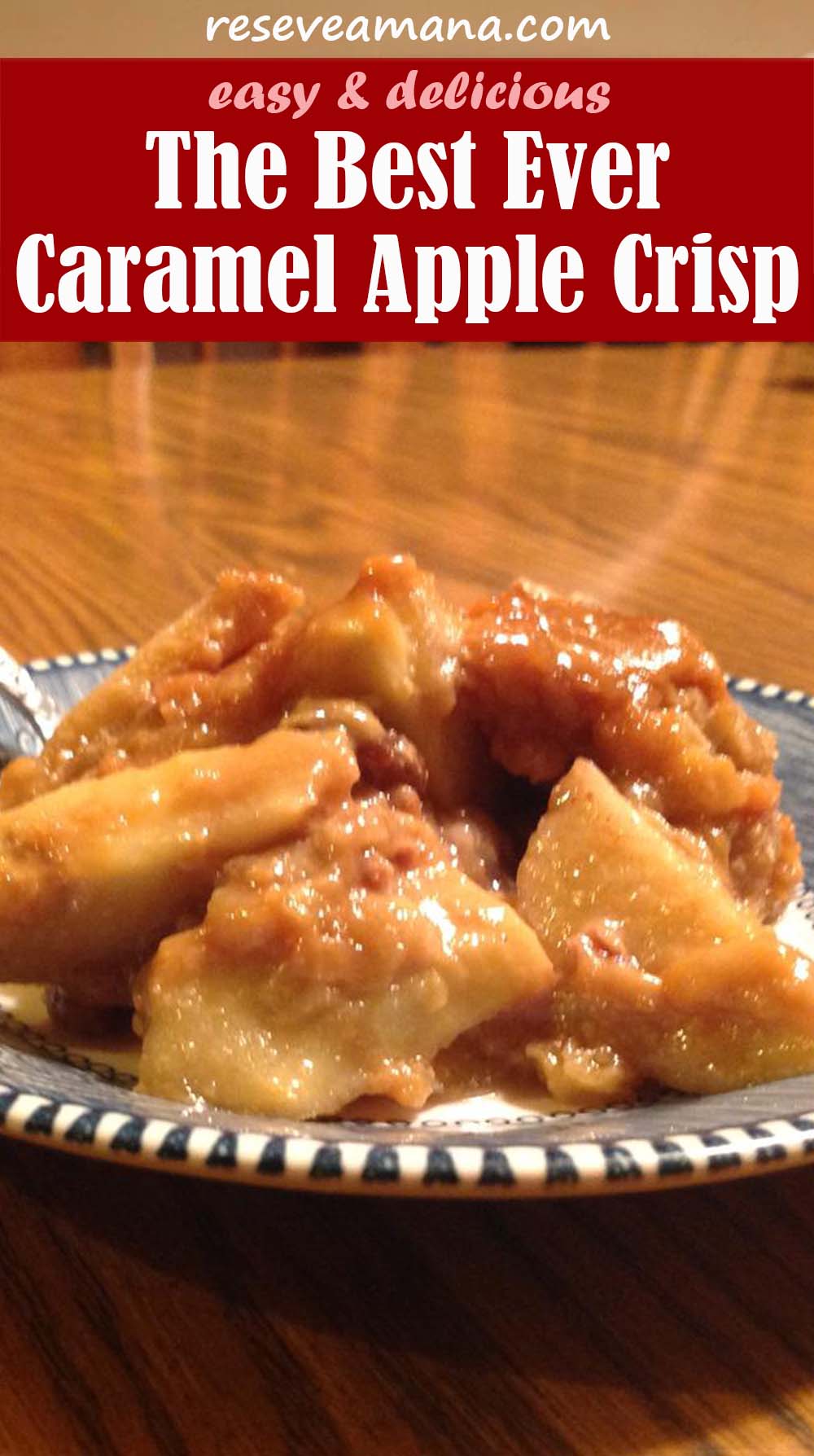 This Caramel Apple Crisp recipe is delicious and I will definitely make it again, only with a couple of tweaks. This is definitely the best apple crisp I have ever made. When our class visited an apple farm this fall, we realized that we all shared a common love apples dipped in caramel. We created this really easy dessert that the whole family can enjoy.
Ingredients:
Apple Filling:
5 large Granny Smith apples – peeled, cored, and thinly sliced
½ cup white sugar
1 tablespoon all-purpose flour
½ teaspoon ground cinnamon
1 tablespoon lemon juice
¼ cup water
Crumble:
1 ½ cups all-purpose flour
1 cup brown sugar
1 cup quick cooking oats
1 cup butter, softened
Caramel Sauce:
1 (14 ounce) package individually wrapped caramels, unwrapped
1 (5 ounce) can evaporated milk
Directions:
Preheat oven to 350 F (175 degree C).
In a medium size bowl, toss apples with sugar, flour, cinnamon, lemon juice, and water; spread evenly into a 8×8 inch pan. In another bowl, mix together flour, brown sugar, oats, and butter; spoon mixture evenly over apples.
In a heavy sauce pan over low heat, melt the caramels with the evaporated milk. Heat , stirring frequently, until mixture has a smooth consistency. Drizzle the caramel sauce over the top of the crumble.
Bake in preheated oven for about 45 minutes (apple mixture will bubble and topping will be golden brown).