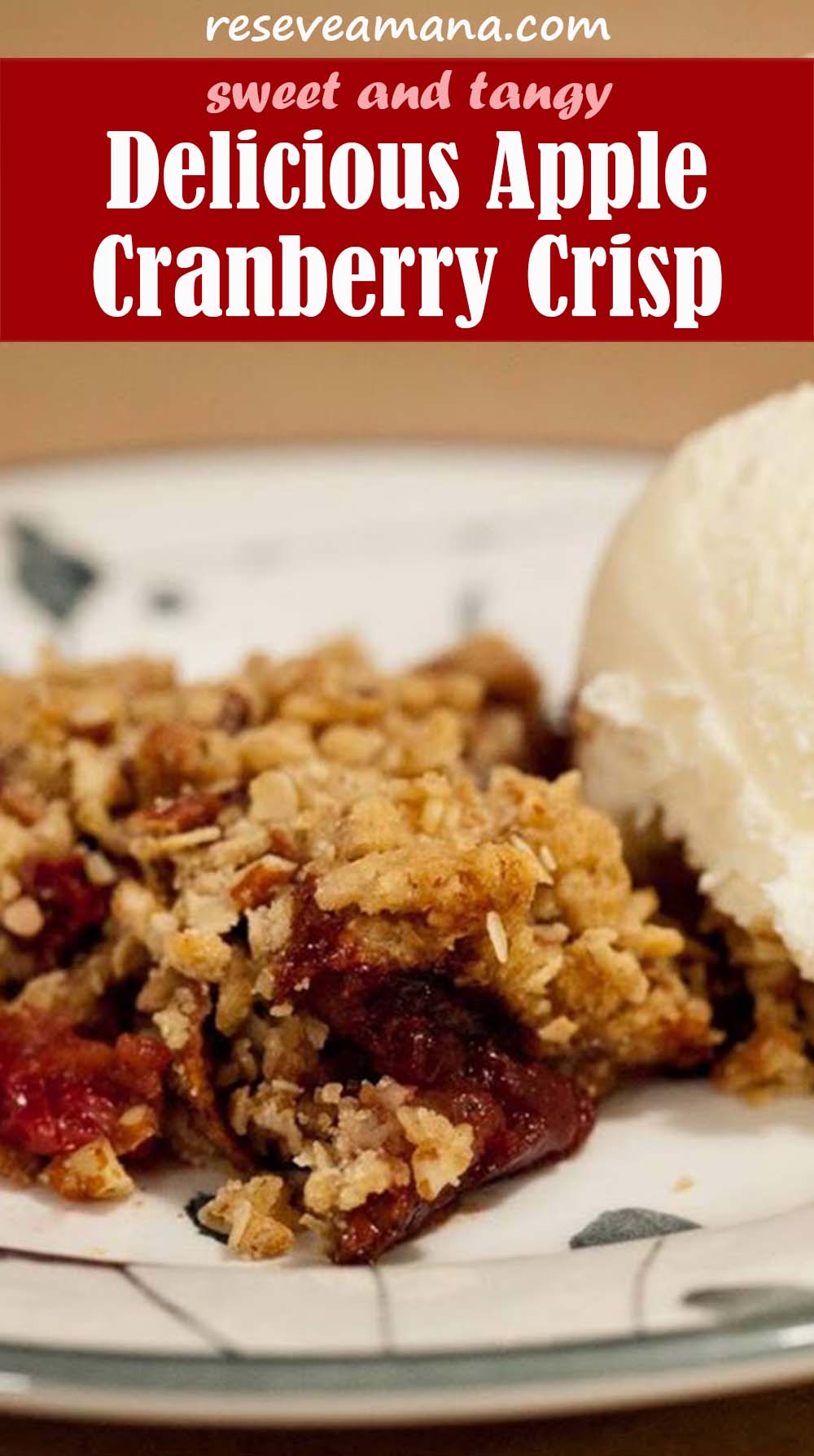 This Easy Apple-Cranberry Crisp is so delicious! A beautiful blend of sweet and tangy, I loved the rich tangy sauce that formed underneath and the cranberries made it so pretty. A wonderful combination of apples and fresh cranberries with a crisp, pecan topping.
Ingredients:
2 pounds Granny Smith apples – peeled, cored and thinly sliced
¾ cup cranberries
¼ cup white sugar
3 teaspoons ground cinnamon
1 teaspoon ground nutmeg
⅓ cup quick-cooking oats
⅓ cup all-purpose flour
½ cup packed light brown sugar
¼ cup butter, cut into pieces
½ cup chopped pecans
Directions:
Preheat oven to 375 degrees F (190 degrees C.) Butter an 8 inch square baking dish.
In a large bowl, mix together apples, cranberries, white sugar, cinnamon and nutmeg. Place evenly into baking dish.
In the same bowl, combine oats, flour and brown sugar. With a fork, mix in butter until crumbly. Stir in pecans. Sprinkle over apples.
Bake in preheated oven for 40 to 50 minutes, or until topping is golden brown, and apples are tender.