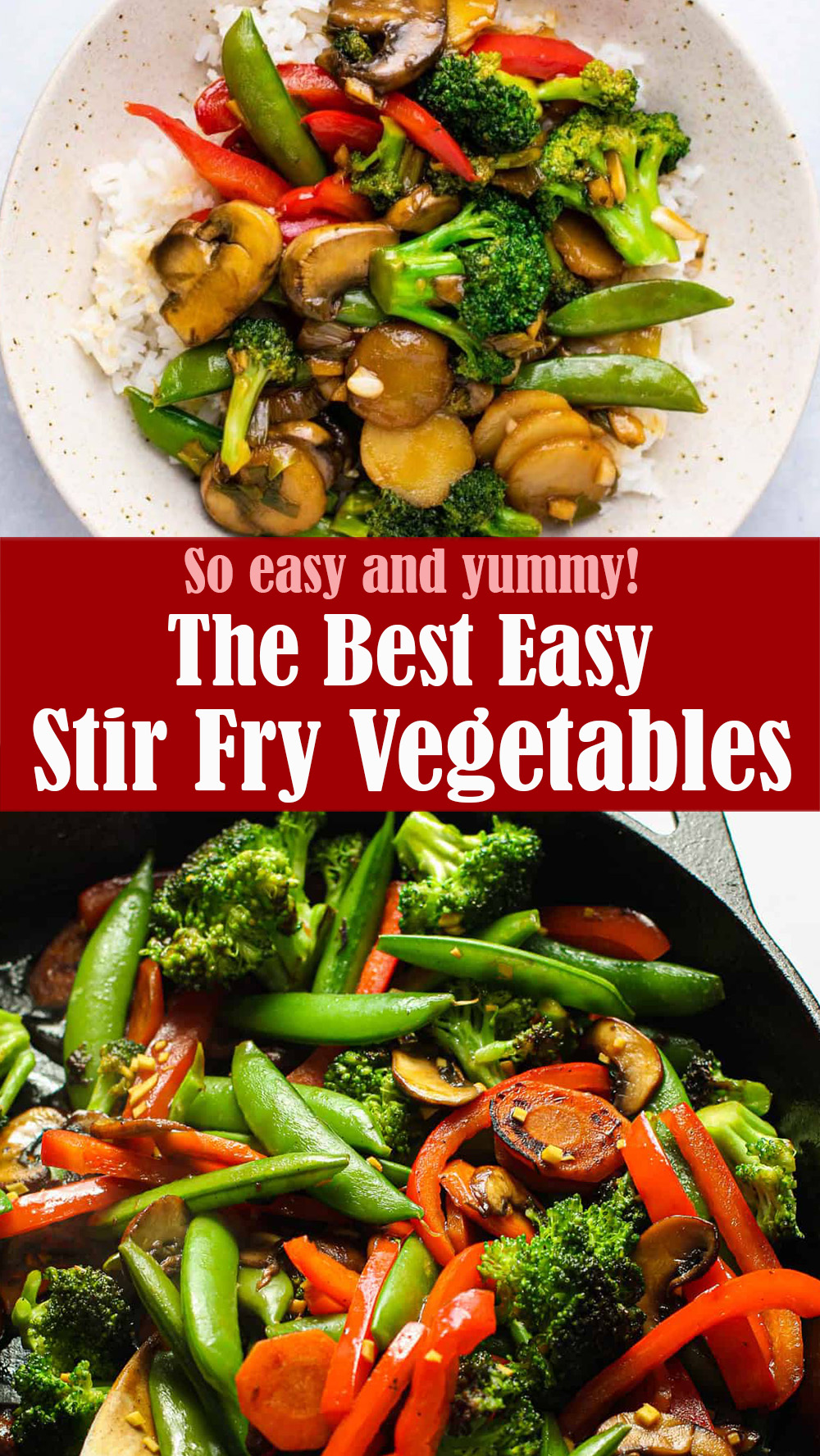 Easy Stir Fry Vegetables is an easy side dish or main course that's light, fresh and totally delicious! Get a weeknight meal in minutes with this colorful, tasty and easy stir fry recipe.
Ingredients:
1 tablespoon sesame oil
8 oz sliced water chestnuts
8 oz sugar snap peas
8 oz sliced mushrooms
1 red bell pepper, sliced
1 bunch of green onions, sliced (around 1 1/2 cups worth)
4 cups fresh broccoli florets
12 cloves of garlic, minced
1/4 cup minced fresh ginger
1 batch stir fry sauce
white rice, for serving
Click Here For Step-By-Step Instructions
Let us know if you liked this recipe. Try the other recipe categories as well!