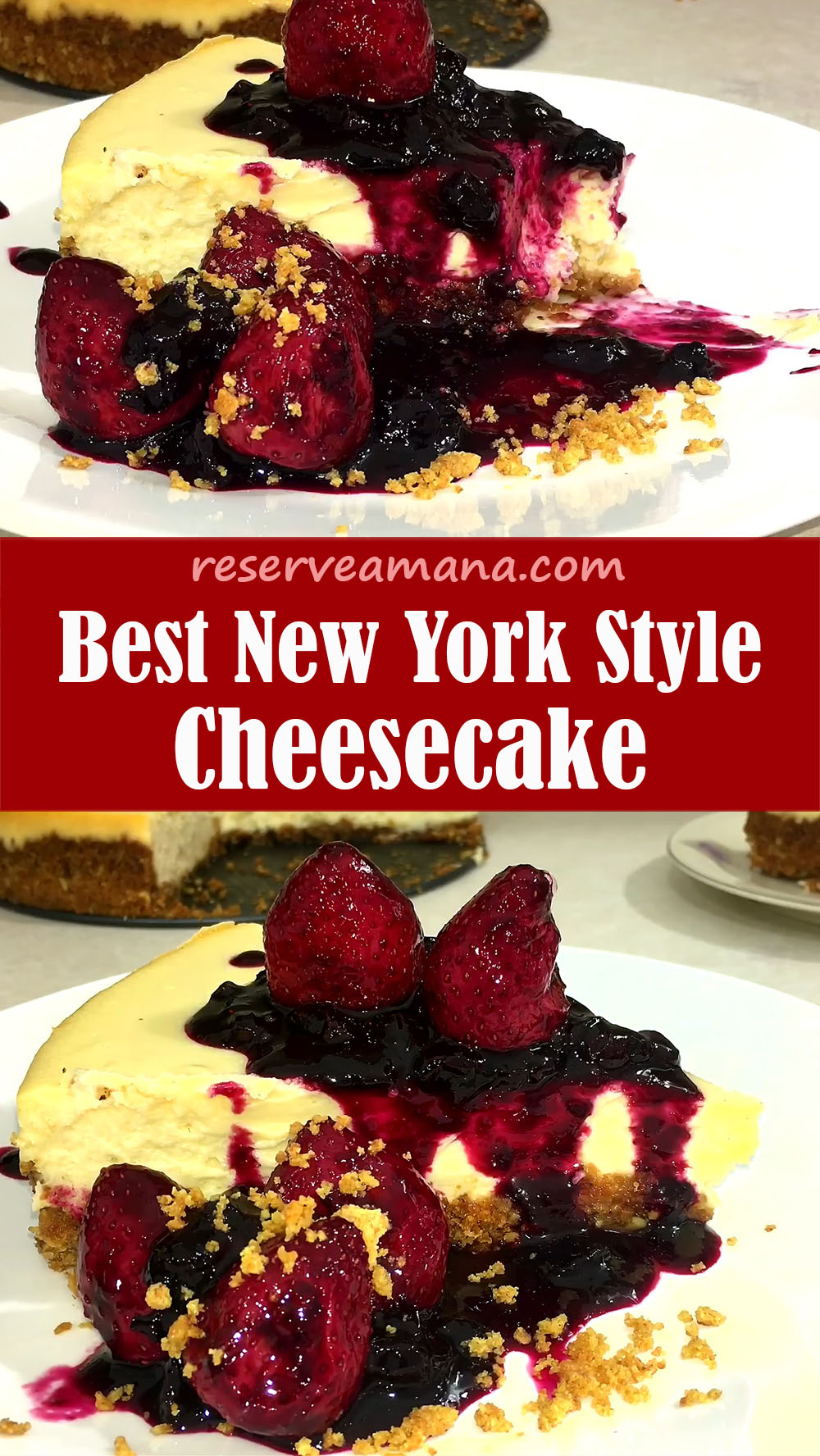 Homemade cheese cake recipe made simple. How to make the best New York style Cheesecake just got simple with this easy cheesecake recipe. It is possible to make the ultimate most delicious homemade "New York Style" cheesecake right in your own kitchen. This homemade cheesecake recipe is easy and great for every holiday.
Ingredients:
Crust:
1 cup graham cracker crumbs
1/2 cup crushed almonds
1/4 cup of sugar
1/2 teaspoon cinnamon powder
8 tablespoons butter, (1 stick) melted
Filling:
4 (8 oz) packages of cream cheese, softened
1 1/2 cup sugar
2 teaspoons vanilla
2 tablespoon lemon juice
5 eggs
2 tablespoons of flour
1/2 cup sour cream
Garnish (optional):
1/4 cup sugar
1 cup strawberries
1/2 cup blueberries
Click Here For Step-By-Step Instructions
How to make the best New York Style Cheesecake
If you enjoy this video, please subscribe to Cooking With Claudia channel.. Thanks
Let us know if you liked this recipe. Try the other recipe categories as well!