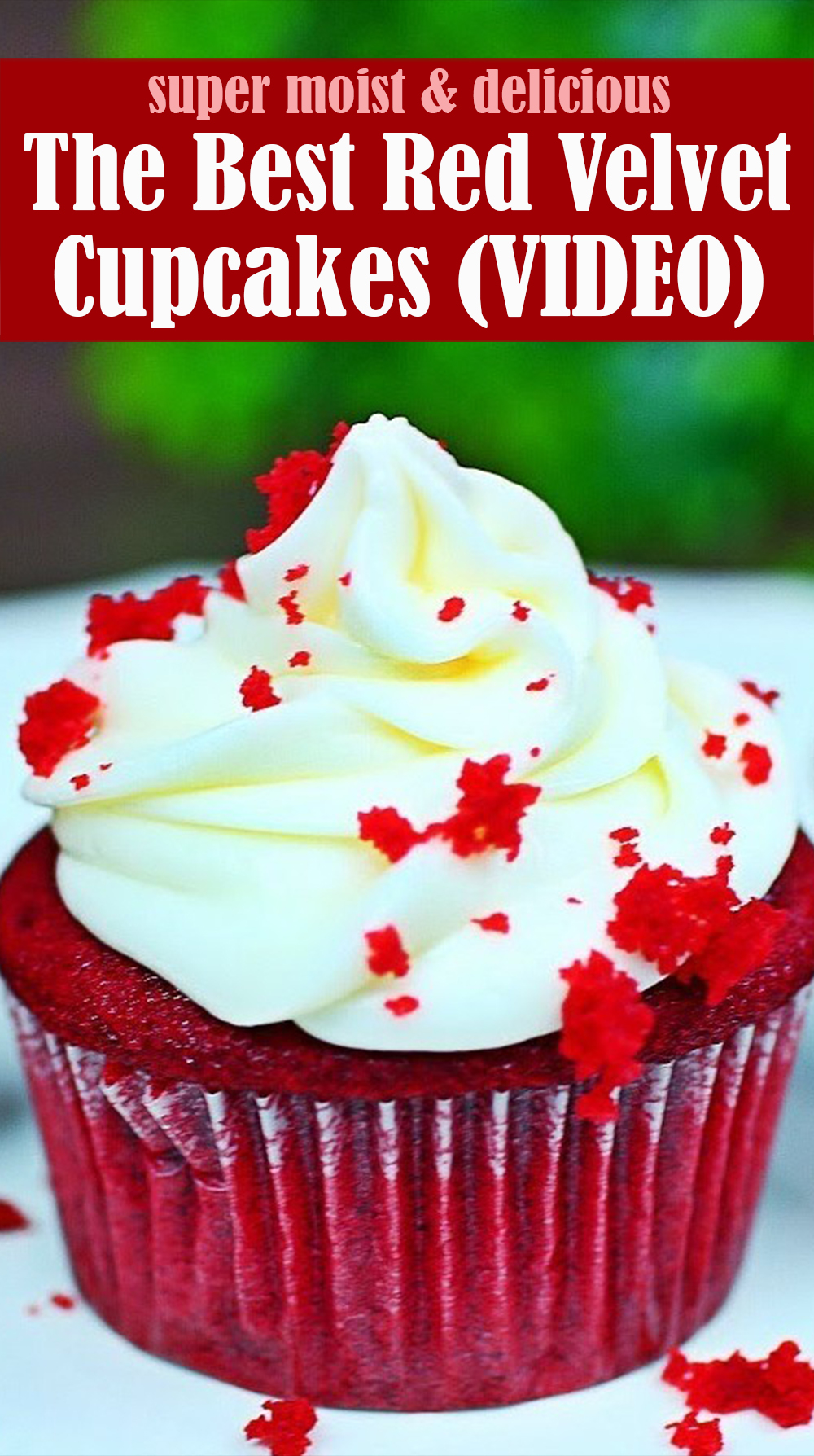 These red velvet cupcakes are super moist, they are the best red velvet cupcake recipe ever!! How to make the best red velvet cupcakes with cream cheese frosting!! The vibrant red velvet color of these cupcakes are perfect for val's day, and on top of everything they are so darn delicious. Soft fluffy red velvet cupcakes that will become your go to cupcake recipe.
Homemade Cake Flour
2 Cups all purpose flour
4 TBS corn starch
( Take 4 Tablespoons of flour out and replace with 4 Tablespoons corn starch)
Ingredients:
2 Cups cake flour
3/4 teaspoons baking soda
1 Tablespoon cocoa powder
1/4 teaspoon salt
1/2 cup Unsalted butter
1 1/4 cups sugar
1/2 cup vegetable oil
2 large eggs
1 cup buttermilk
1 1/2 teaspoons vanilla extract
1 1/2 teaspoons white vinegar
1 to 2 Tablespoons red gel food color
Frosting:
1/4 cup unsalted butter
8 oz cream cheese
4 cups powdered sugar
Click Here For Step-By-Step Instructions
The Best Red Velvet Cupcakes Recipe VIDEO
Via Cooking With Claudia youtube channel
Let us know if you liked this recipe. Try the other recipe categories as well!