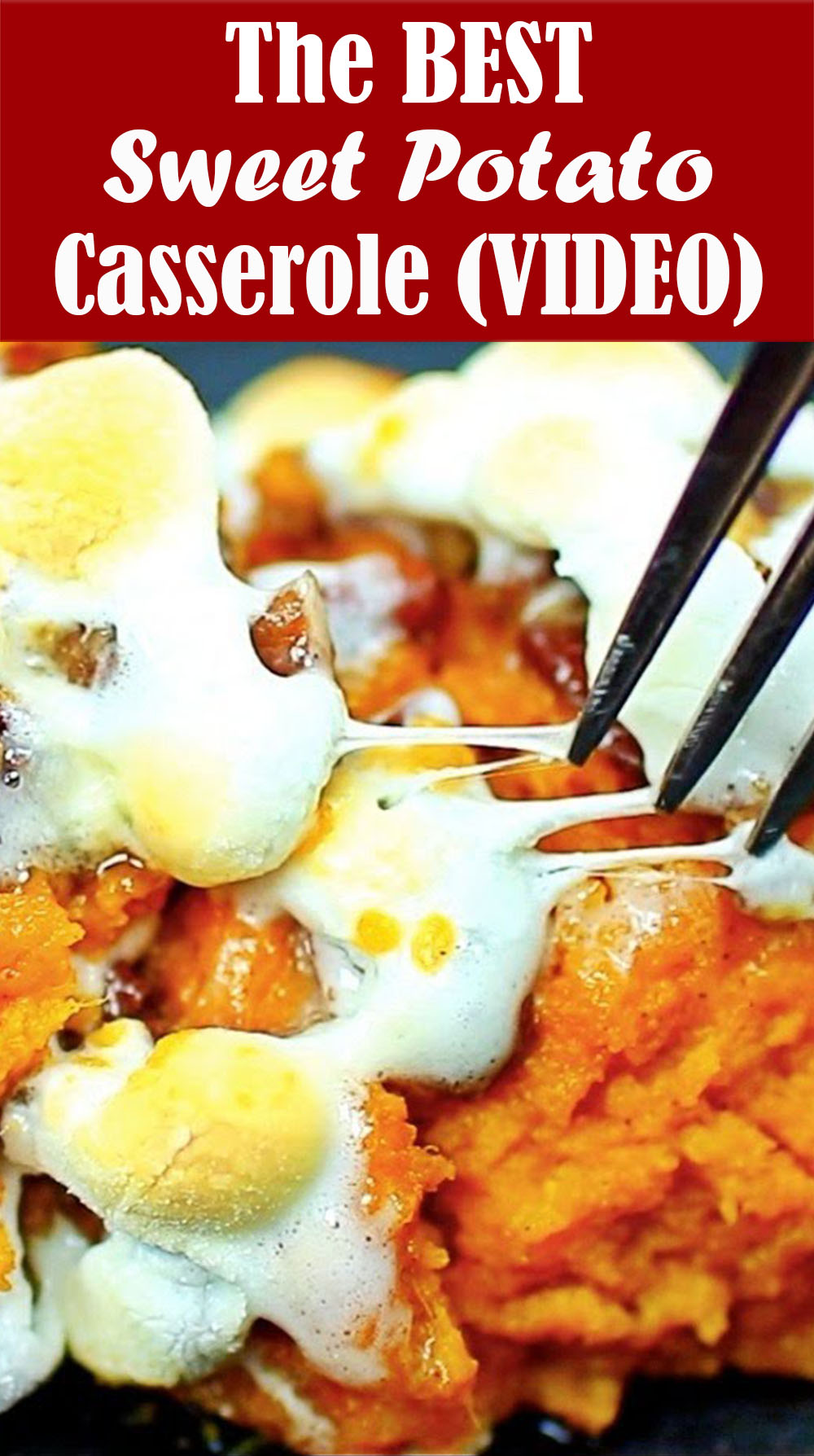 This is no joke the best sweet potato casserole you will ever eat! Period!! 🙂 The sweet potatoes are creamed and topped with a delicious streusel pecan and marshmallows. Amazing sweet potato casserole perfect for thanksgiving or Christmas.
Ingredients:
2 1/2 lbs sweet potatoes
5 Tbs brown sugar ( you can adjust to your taste)
1 tsp cinnamon
1 tsp salt (i like the salty sweet taste but you can half the salt if you want)
2 whole eggs
1/4 cup unsalted butter, softened
1/4 cup whole milk
1 tsp vanilla extract
for the topping:
1 1/2 cups pecans
2 Tbs flour
1/4 cup brown sugar
1/4 tsp salt
1 1/2 Tbs melted unsalted butter
Mini marshmallows ( about 1 1/2 cups)
Click Here For Step-By-Step Instructions
The Best Sweet Potato Casserole Recipe VIDEO
Via Cooking With Claudia youtub channel
Let us know if you liked this recipe. Try the other recipe categories as well!