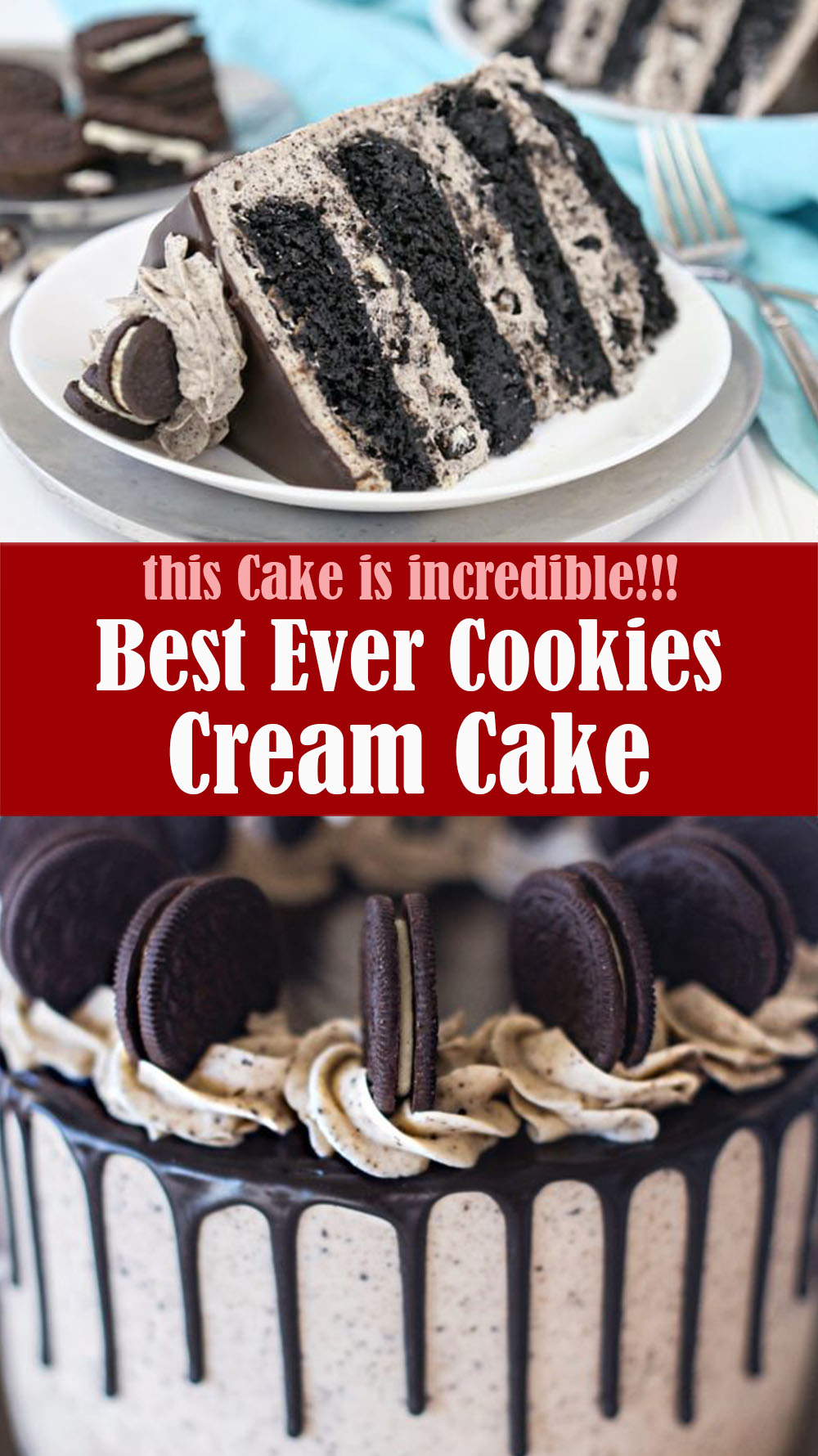 Dark chocolate cake layers with cookies and cream filling, Oreo buttercream and chocolate drip. This Cookies and Cream Cake has ultra-moist layers of devil's food cake and rich buttercream with cookies mixed right in. It's finished with a drippy chocolate ganache and adorable mini Oreos. This is a MUST for all chocolate cake lovers!
Ingredients
FOR THE DEVIL'S FOOD CAKE:
12 oz all-purpose flour, (2 2/3 cup)
2 1/4 oz black cocoa powder, (3/4 cup), can substitute regular dutch-processed cocoa if desired
2 1/4 oz dutch-processed cocoa, (3/4 cup)
1 3/4 tsp baking powder
3/4 tsp baking soda
1 1/2 tsp salt
24 1/2 oz granulated sugar, (3 1/2 cups)
1 1/4 cups coffee, at room temperature (can substitute water)
1 1/4 cups buttermilk, at room temperature
3/4 cup vegetable oil
2 eggs, at room temperature
2 egg yolks, at room temperature
1 tbsp vanilla extract
FOR THE COOKIES AND CREAM FROSTING:
6 fl oz pasteurized liquid egg whites, (3/4 cup, see Note below)
24 oz powdered sugar, (6 cups)
1/2 tsp salt
24 oz unsalted butter, at room temperature (6 sticks)
2 TBSP vanilla extract
20 Oreo cookies, (8 oz cookies)
TO ASSEMBLE AND DECORATE:
20 Oreo cookies, (8 oz cookies)
4 oz dark chocolate, finely chopped
6-8 fl oz heavy cream
Mini Oreo cookies for decorating
Let us know if you liked this recipe. Try the other recipe categories as well!