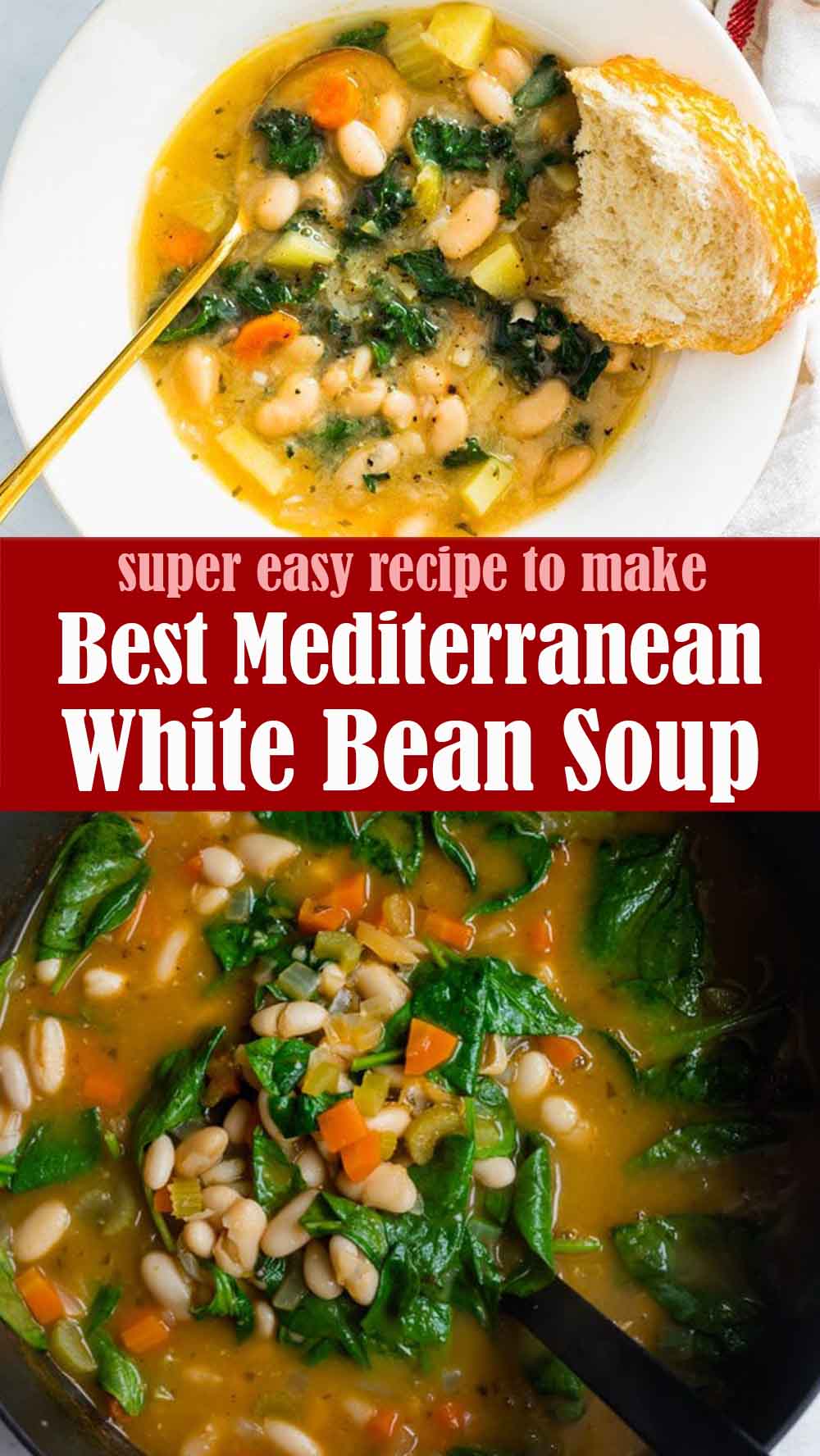 This Mediterranean White Bean Soup is a simple, vegan, and budget-friendly recipe that tastes and smells amazing. It's a quick gluten free soup recipe that's filled with vegetables and plant-based protein. I love that it has a rich taste that works as a side soup or a complete dinner option with 15 grams of protein per serving!
Ingredients:
1 tablespoon olive oil
1 large onion chopped
2 garlic cloves minced
2-3 large carrots chopped
2-3 celery rib chopped
6 cups vegetable broth
1 teaspoon dried thyme
½ teaspoon oregano
1 teaspoon salt
½ teaspoon black pepper
3 15-ounces canned white beans drained and rinsed
2 cups baby spinach
Fresh parsley finely chopped, for serving
Grated parmesan cheese for serving
Click Here For Step-By-Step Instructions
Let us know if you liked this recipe. Try the other recipe categories as well!