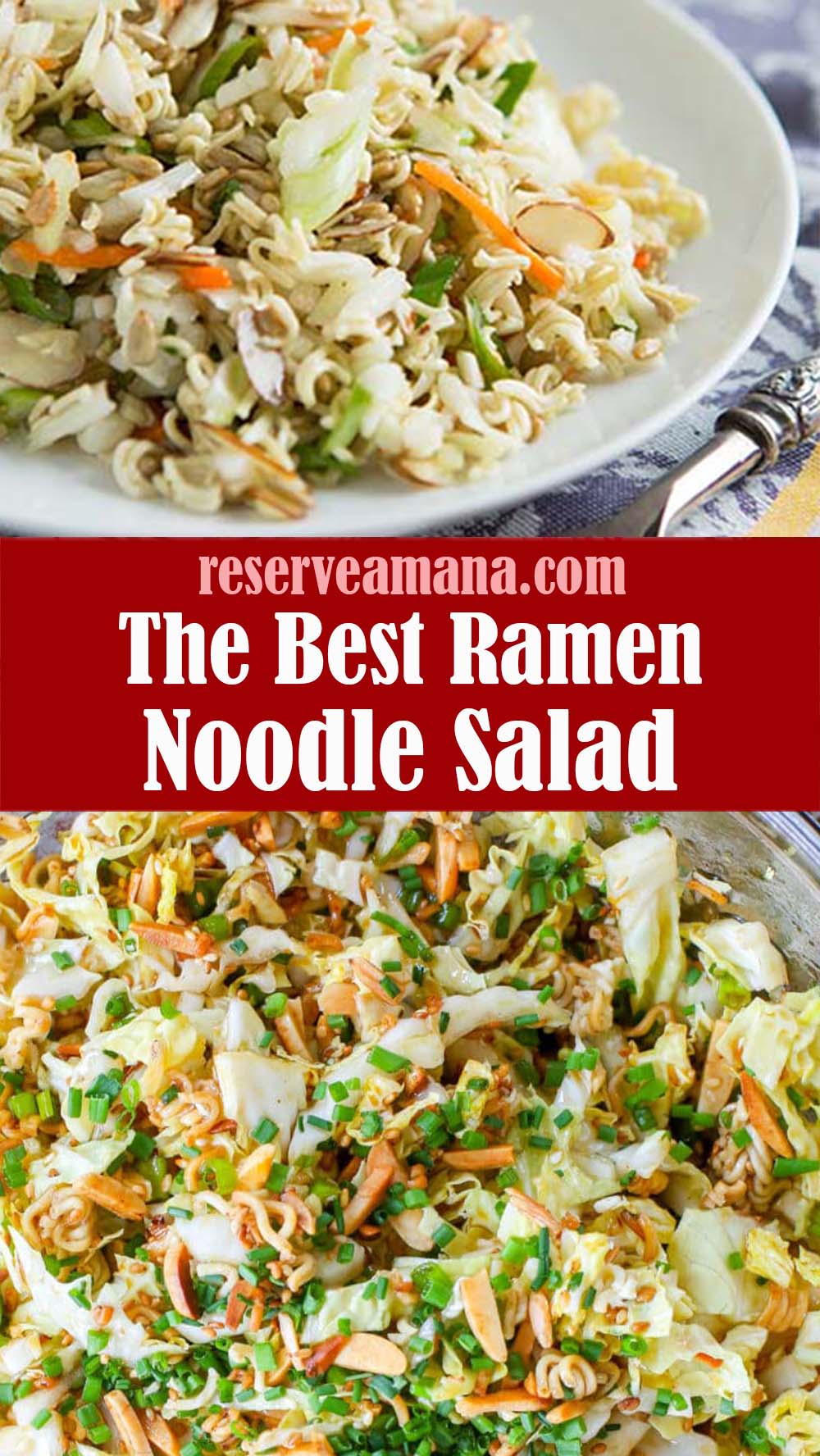 Delicious Ramen Noodle Salad is quick, easy and full of flavor! Sweet, tangy, crunchy ramen noodle and cabbage salad is a great side dish for potlucks or a weeknight dinner any day of the week. It's easy to throw together and has a delicious homemade Asian dressing.
Ingredients
2 tablespoons butter
3 ounce package ramen noodles, seasoning packet removed
1/2 cup slivered almonds
3 tablespoons sesame seeds
1 1/2 lbs Napa cabbage, about 8-10 cups shredded
1 bunch green onions, sliced thin, about 1/2 cup
Dressing Ingredients
1/2 cup light flavored olive oil
1/4 cup plain white vinegar
1/2 cup white sugar
2 tablespoons low-sodium soy sauce
Click Here For Step-By-Step Instructions
Let us know if you liked this recipe. Try the other recipe categories as well!