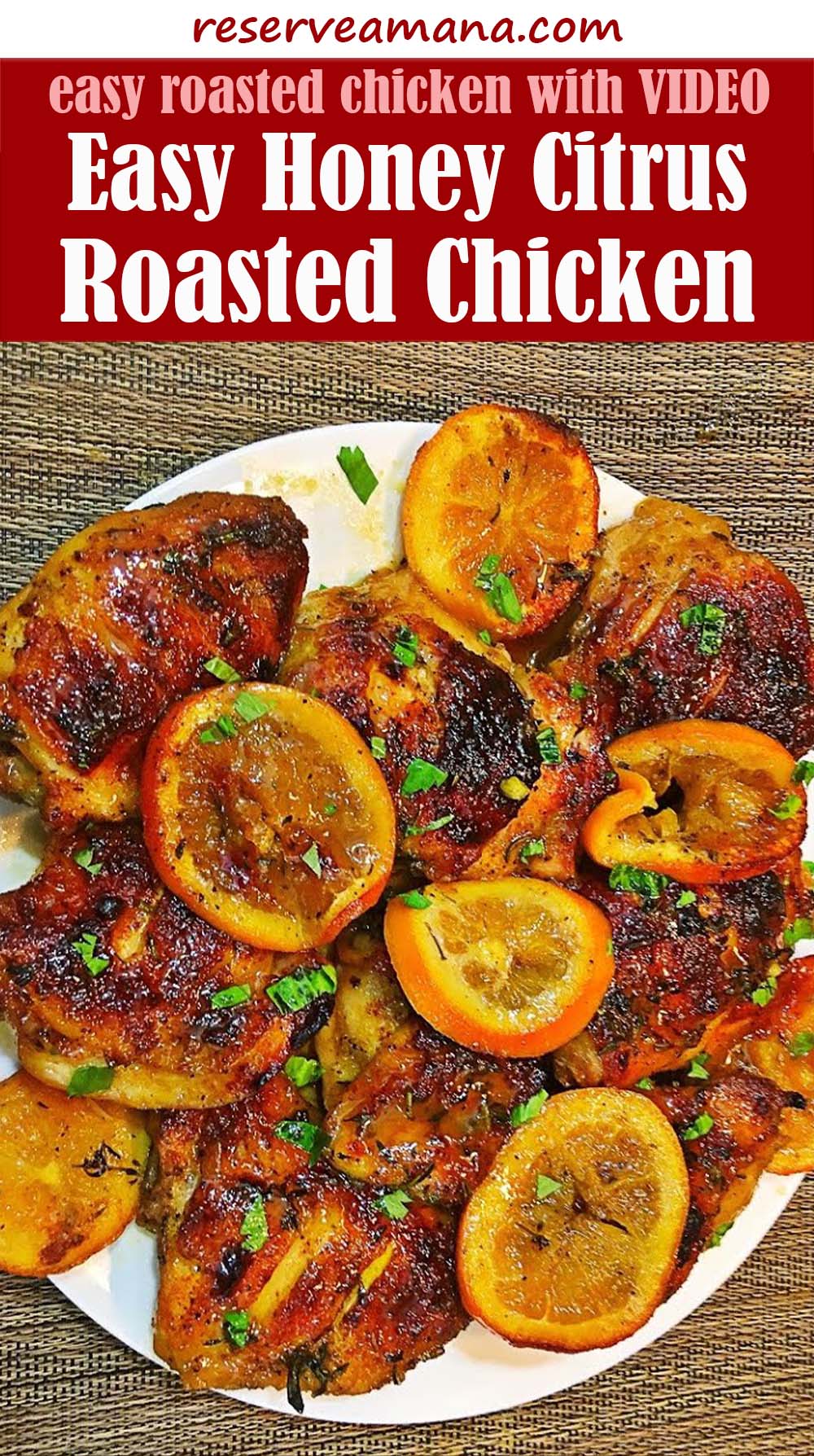 How to make easy roasted chicken just got simple with this delicious Honey citrus roasted chicken recipe. This chicken recipe is generously marinated in orange (citrus) and honey marinade, and the end product comes out packed with flavor and so delicious.
Ingredients:
10-12 pieces of bone in skin on chicken thighs
2 whole oranges, one juiced and one sliced
1 tablespoon dried rosemary, or fresh chopped
1 teaspoon thyme, or fresh chopped
1/2 teaspoon paprika
1 teaspoon onion powder
4 cloves of garlic, chopped or paste
1/3 cup honey
1/4 cup olive oil
Click Here For Step-By-Step Instructions
Easy Honey Citrus Roasted Chicken Recipe Video
Via Cooking With Claudia youtub channel
Let us know if you liked this recipe. Try the other recipe categories as well!