Quick, Easy and and budget-friendly Asian Beef Ramen Noodles Recipe. With caramelised beef, a tangle of noodles, and a sweet savoury 4 ingredient sauce, these Asian Beef Ramen Noodles are totally slurp-worthy!
Also try other noodles recipe : Sesame Garlic Ramen Noodles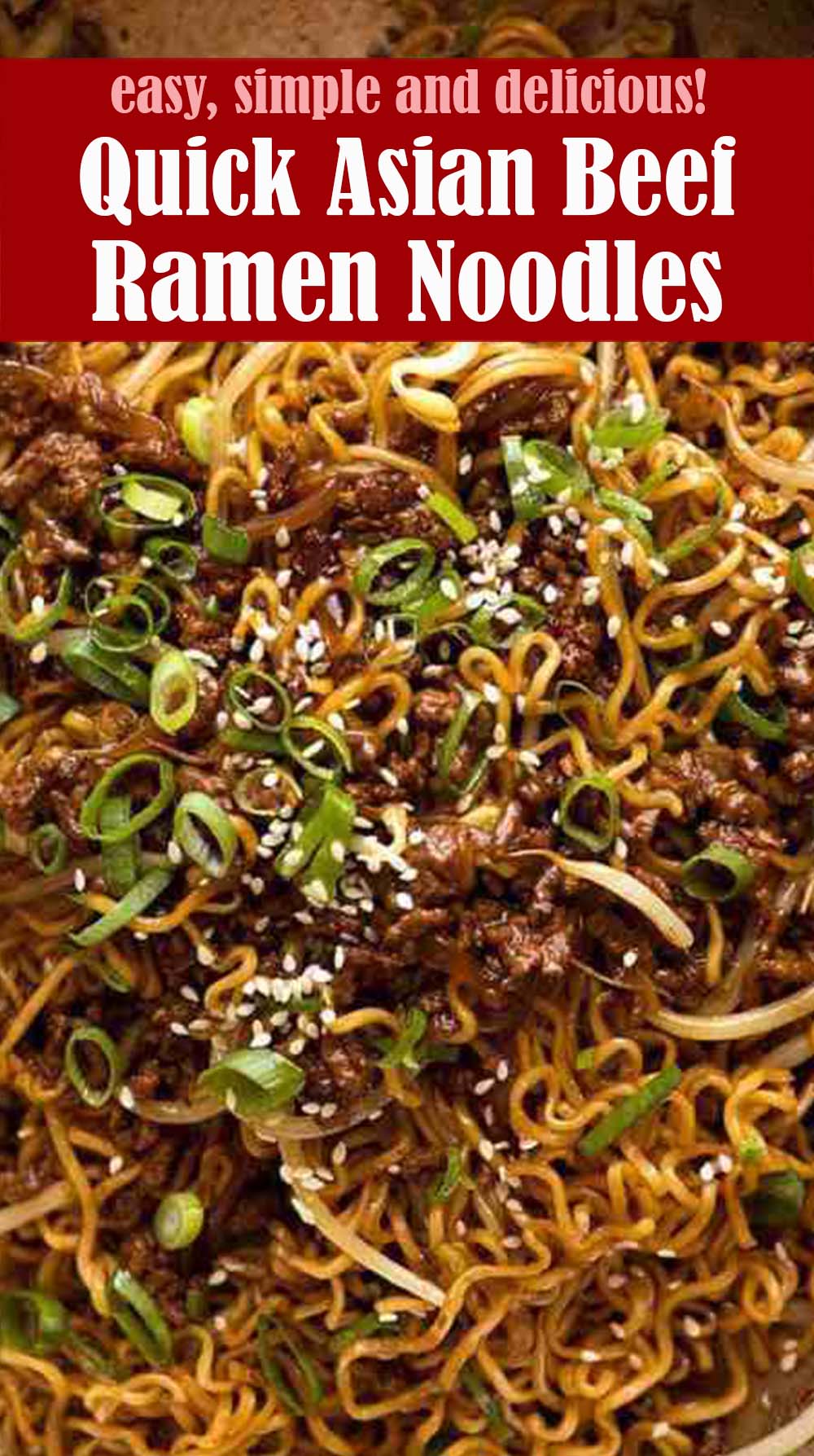 Quick Asian Beef Ramen Noodles Recipe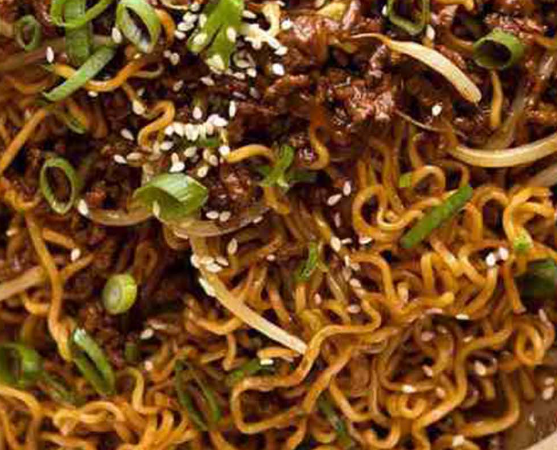 Quick, Easy and and budget-friendly Asian Beef Ramen Noodles Recipe. With caramelised beef, a tangle of noodles, and a sweet savoury 4 ingredient sauce, these Asian Beef Ramen Noodles are totally slurp-worthy!

Prep Time 7 minutes

Cook Time 8 minutes

Total Time 7 minutes
Ingredients
2 packets ramen or other instant noodles , discard seasoning (Note 1)
1 tsp oil
2 tsp sesame oil (or more oil) (Note 2)
2 garlic cloves , minced
1/2 onion , sliced
200g / 7oz beef mince (ground beef) (Note 3)
1 1/4 cups (315 ml) water, plus more as needed
Big handful bean sprouts
SAUCE:
1 tbsp dark soy sauce (Note 4)
1 tbsp Oyster sauce (or Hoisin, Note 5)
2 tsp Hoisin sauce (or more Oyster sauce)
1 tbsp mirin (Note 6)
GARNISHES (OPTIONAL):
Finely sliced green onion / shallots
Sesame seeds
Instructions
Please leave a star rating and comment to let us know how you liked this recipe!
Notes
1. Instant or Ramen Noodles - Any brand or type is fine here, though avoid the extra large ramen packets because you'll struggle to fit two in the pan (though can break them). If it comes with soup seasoning packets, toss them.

Ssub with fresh or dried noodles (rice or wheat). Prepare per packet, use ~ 2 packed cups, toss through the caramelised beef with a splash of water.

2. Sesame oil - Use toasted sesame oil if you've got it, otherwise untoasted is fine. Brown sesame oil = toasted, untoasted = yellow like normal oil.

3. Mince - Ground beef is called mince here in Australia. Can sub with any other ground meat of choice - chicken, turkey, pork, lamb, kangaroo (really!), veal.

4. Dark Soy Sauce has a darker colour and more intense flavour than all purpose and light soy sauce. If you can't find it, any soy sauce is fine here but the sauce colour will be lighter. 

5. Oyster Sauce - I've noticed vegetarian oyster sauce in the supermarkets lately!

6. Mirin - a sweet Japanese cooking sake, very common ingredient in Japanese cooking. Find it in large supermarkets, or Asian grocery stores.

Sub with Chinese cooking wine, dry sherry. Non alcoholic sub: use 1/2 cup water + 3/4 cup low sodium chicken stock/broth (instead of 1 1/4 cups water) and skip the Mirin.

7. Total cook time for noodles should be per packet. Add a touch more water if noodles need longer.

8. SCALING recipe up (click servings and slide) - use a larger skillet. Can break noodle cakes if necessary to fit.

9. Nutrition per serving. Sodium can be reduced by 175mg per serve by using low sodium soy sauce.

Read more our recipe : Cilantro lime chicken with delicious avocado salsa
Let us know if you liked this recipe. Try the other recipe categories as well!