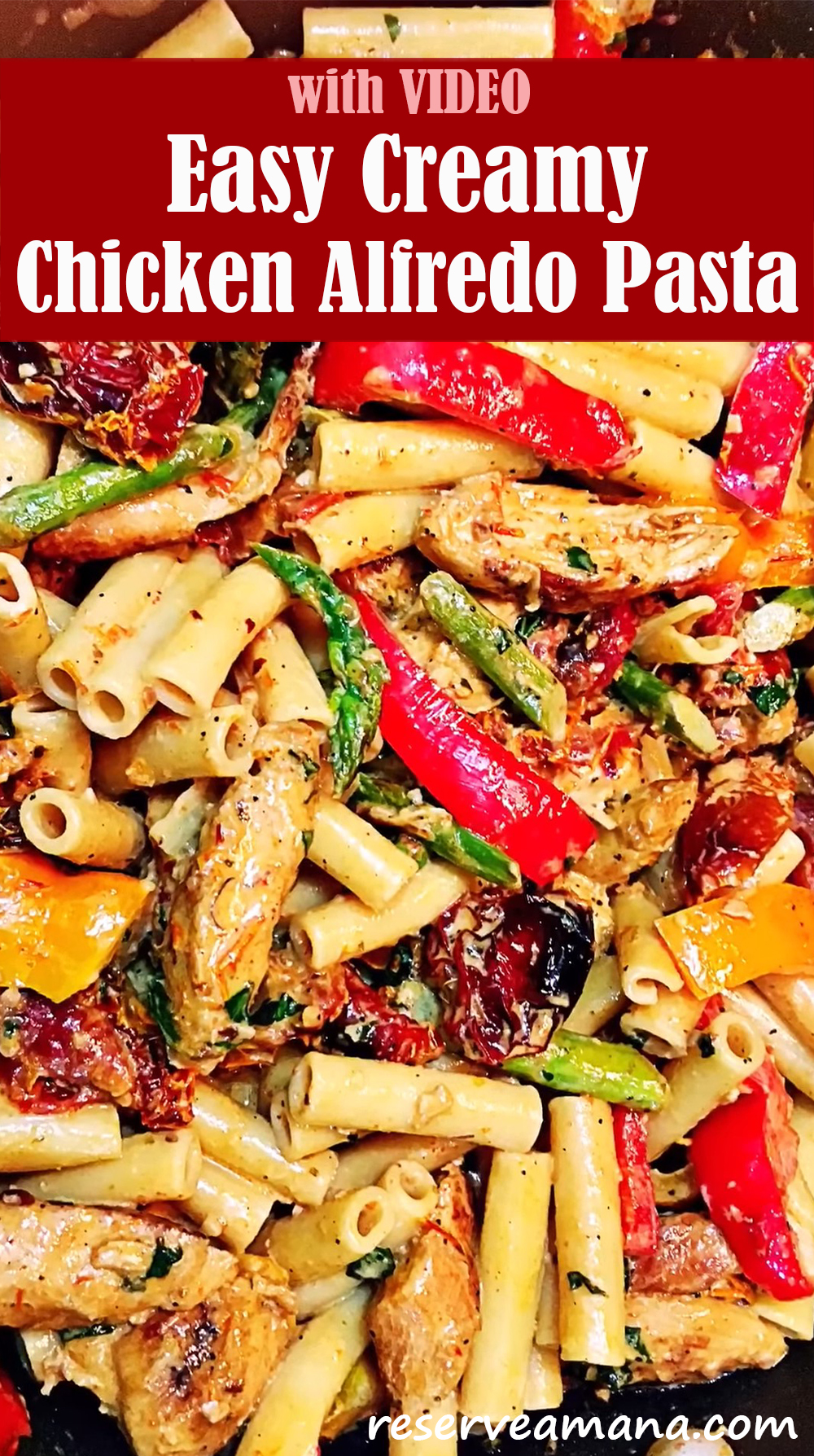 How to make Chicken Alfredo pasta just got simple with this delicious and easy chicken Alfredo pasta recipe. It has a combination of vegetables that pack this chicken alfredo pasta recipe with flavor and deliciousness.
Ingredients:
4 cloves of garlic, minced
1 small jar (3-4 oz) sun-dried tomatoes in oil, or use 3-4 oz fat-free sun dried tomatoes
2 tablespoons oil from the sun-dried tomatoes jar (or vegetable oil)
7-10 sprigs of asparagus
1 red bell pepper, cleaned and thinly sliced
1 yellow bell pepper, cleaned and thinly sliced
8 oz penne pasta (for gluten free, use Tinkyada gluten free brown rice pasta)
1 cup heavy cream
1 cup grated Parmesan cheese
1 tablespoon basil (if using dry basil), if using fresh basil you can add more
1/4 teaspoon crushed red pepper flakes (at least, add more to taste)
1/2 cup chicken broth
salt and pepper to taste
1 lb grilled chicken breast, sliced into strips
Click Here For Step-By-Step Instructions
Easy Creamy Chicken Alfredo Pasta VIDEO
If you enjoy this video, please subscribe to Cooking With Claudia channel.. Thanks
Let us know if you liked this recipe. Try the other recipe categories as well!