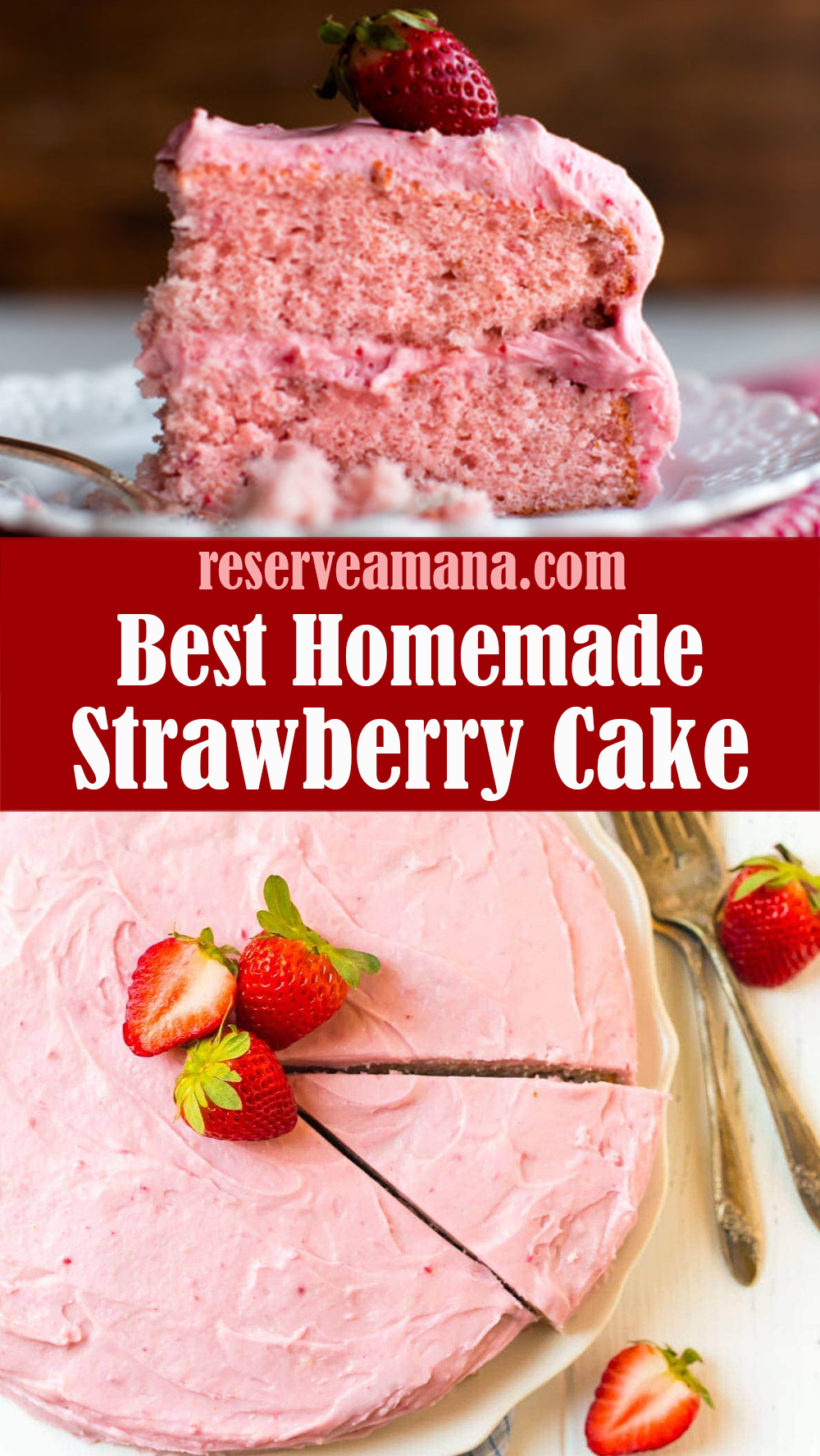 Fresh Strawberry Cake with strawberry cream cheese frosting is here to give us a reason to celebrate each and every day. The one thing that sets this strawberry cake apart from others? Reduce fresh strawberry puree down and add to the best white cake batter.
Ingredients:
2 and 1/2 cups (263g) sifted cake flour (spoon & leveled)*
2 teaspoons baking powder
1/2 teaspoon baking soda
1 teaspoon salt
3/4 cup (1.5 sticks; 170g) unsalted butter, softened to room temperature
1 and 3/4 cups (350g) granulated sugar
5 large egg whites, at room temperature
1/3 cup (75g) sour cream or plain yogurt, at room temperature
2 teaspoons pure vanilla extract
1/2 cup (120ml) whole milk, at room temperature*
1/2 cup reduced strawberry puree (see note)*
optional: 1-2 drops red or pink food coloring
Strawberry Cream Cheese Frosting
1 cup (about 25g) freeze-dried strawberries*
one 8-ounce block full-fat cream cheese, softened to room temperature
1/2 cup (1 stick; 115g) unsalted butter, softened to room temperature
3 cups (360g) confectioners' sugar
1–2 Tablespoons milk
1 teaspoon pure vanilla extract
salt, to taste
Click Here For Step-By-Step Instructions
Let us know if you liked this recipe. Try the other recipe categories as well!