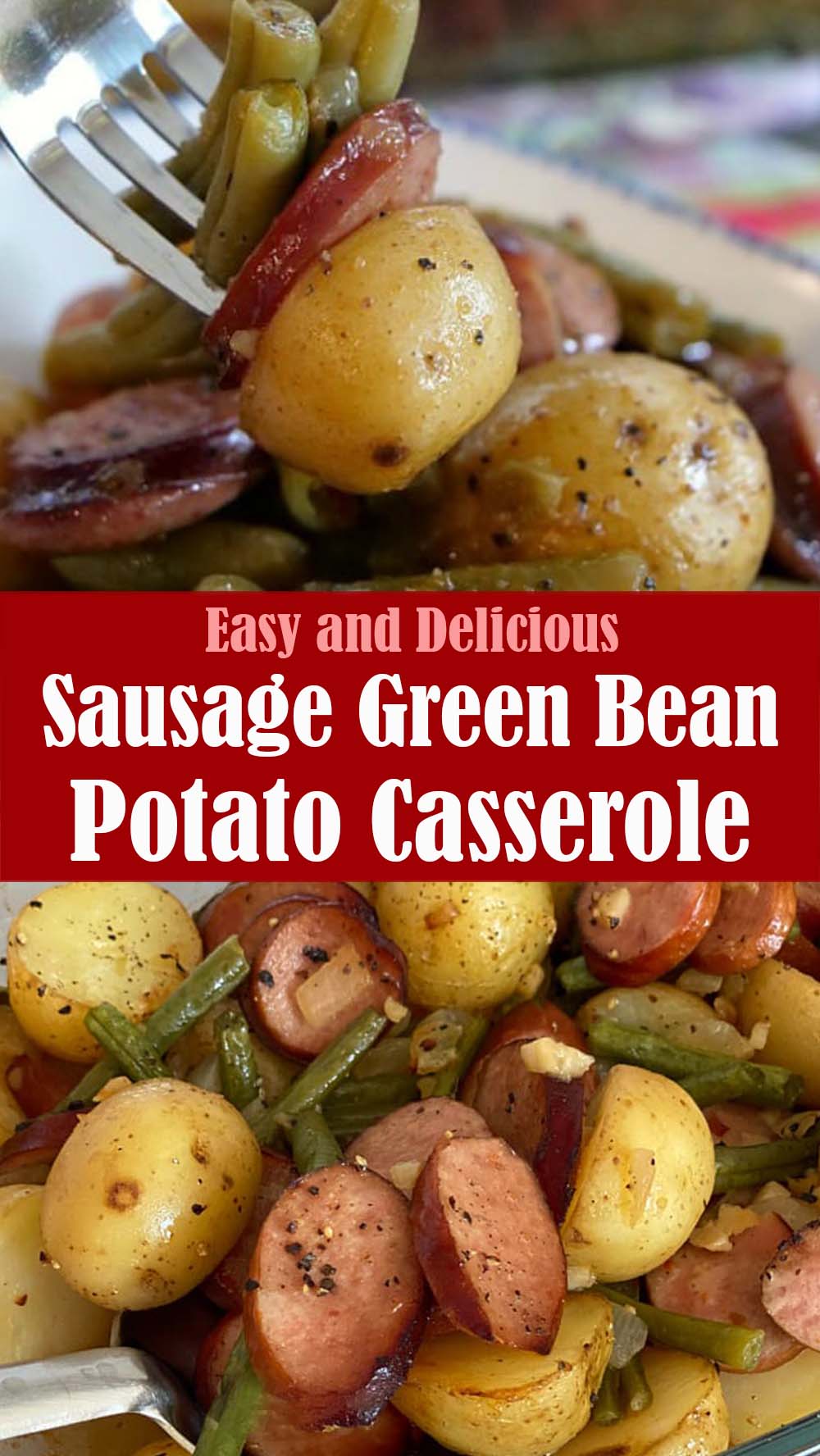 This Sausage Green Bean Potato Casserole is an extremely delicious, hearty, and flavorful casserole recipe. Sausage, potatoes, and green beans roast together in this quick meal the whole family will love. It's actually a complete meal with meat, veggies and potatoes all in one dish.
Ingredients:
1½ lbs sausage kielbasa or smoke sausage, sliced ¼" thick
2 lbs baby creamer potatoes, washed, sliced in half
2 15 oz cans green beans, drained
⅛ cup vegetable oil
¼ cup butter
1 cup onions, chopped
3 cloves garlic, minced
1 tsp Slap Ya Mama® seasoning
1 tsp garlic powder
1 tsp pepper
½ tsp red pepper flakes
¼ cup water
Click Here For Step-By-Step Instructions
Let us know if you liked this recipe. Try the other recipe categories as well!