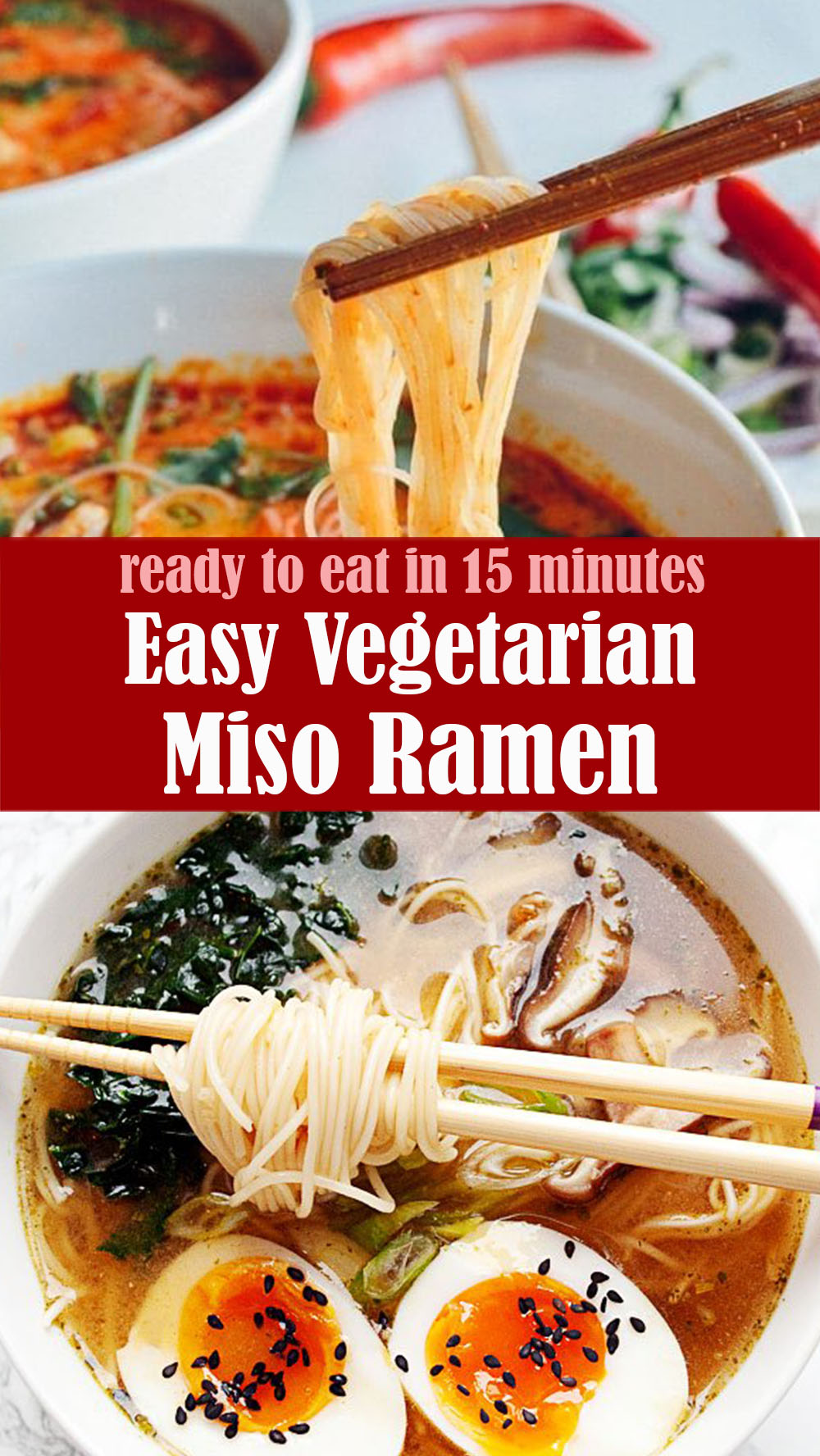 This Easy Vegetarian Miso Ramen can be made at home in about 15 minutes! Easily adapted to vegan by swapping the egg for tofu. This recipe teaches you how to use secret ingredients to make a pot of vegetarian ramen so rich and satisfying that you'd never guess it was devoid of meat.
Ingredients:
1⁄2 Tablespoon sesame oil – or other cooking oil
1 clove garlic
2 teaspoon ginger
4 cups vegetable stock
1 Tablespoon tamari
2 eggs
7 oz ramen noodles – or 2 packages instant ramen, noodles only
1⁄2 cup shredded kale
6 shiitake mushrooms – sliced (or cremini mushrooms sliced)
2 Tablespoons miso paste
1 green onion – sliced
Click Here For Step-By-Step Instructions
Let us know if you liked this recipe. Try the other recipe categories as well!