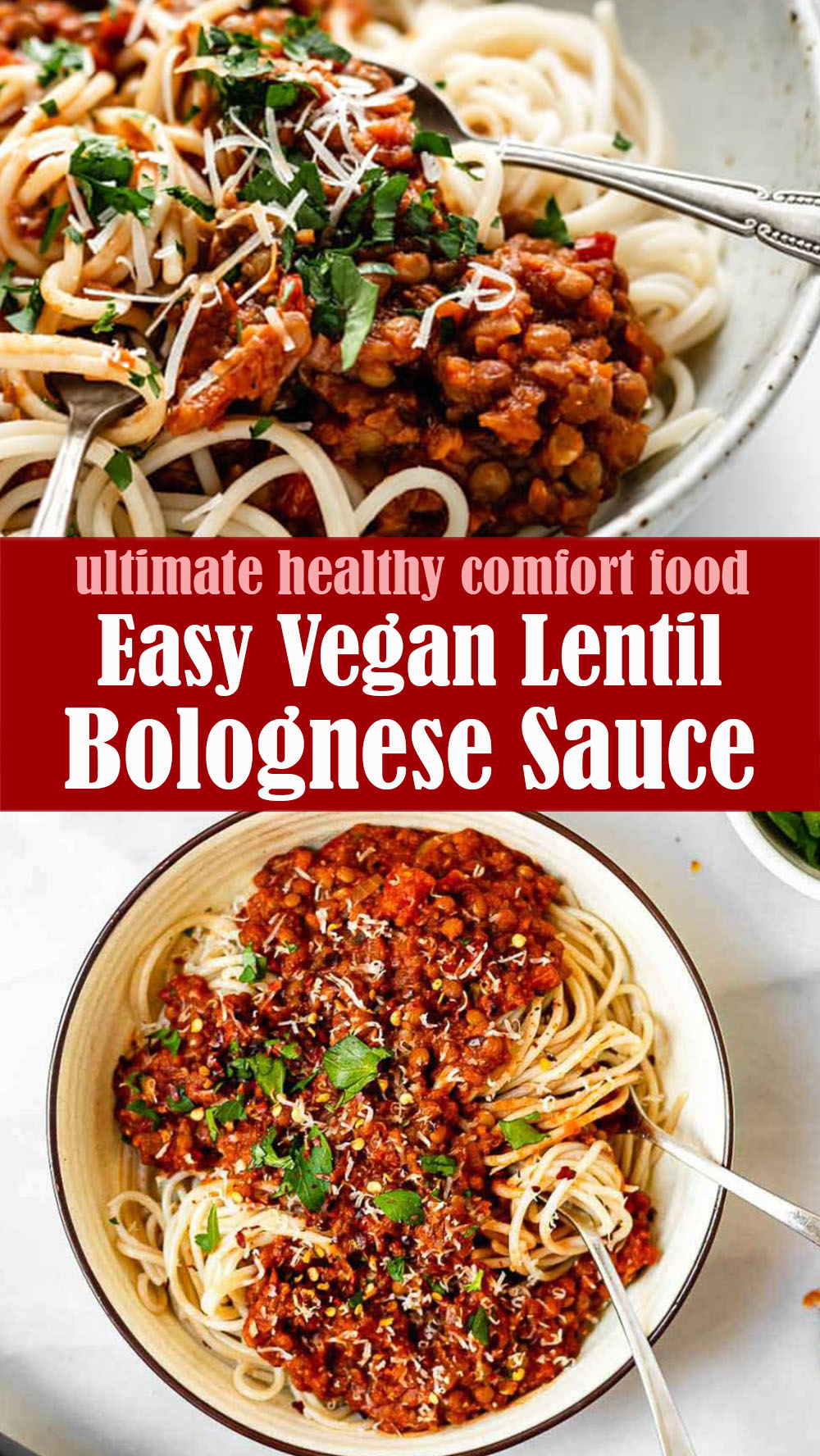 This Vegan Lentil Bolognese Sauce is a hearty, healthy lentil recipe that's perfect for topping pasta or just about anything else! I love how filling and flavorful this sauce is, using easy pantry ingredients.
Ingredients:
1 large onion
4 garlic cloves
2 big carrots
2 celery stalks
1 portobello mushroom
1 red pepper
2 tbsp olive oil
1/2 tsp salt
3/4 cup red wine
2 cups cooked lentils (I use french lentils)
2 cups crushed tomatoes
2 bay leaves
1 tsp Italian seasoning
1 tsp oregano
1 tbsp coconut sugar (or brown sugar)
1 tbsp lemon juice
salt & pepper to taste
3/4 cup water
1 large handful of fresh parsley, finely chopped
pasta, spaghetti squash, rice…etc. for serving
Click Here For Step-By-Step Instructions
Let us know if you liked this recipe. Try the other recipe categories as well!