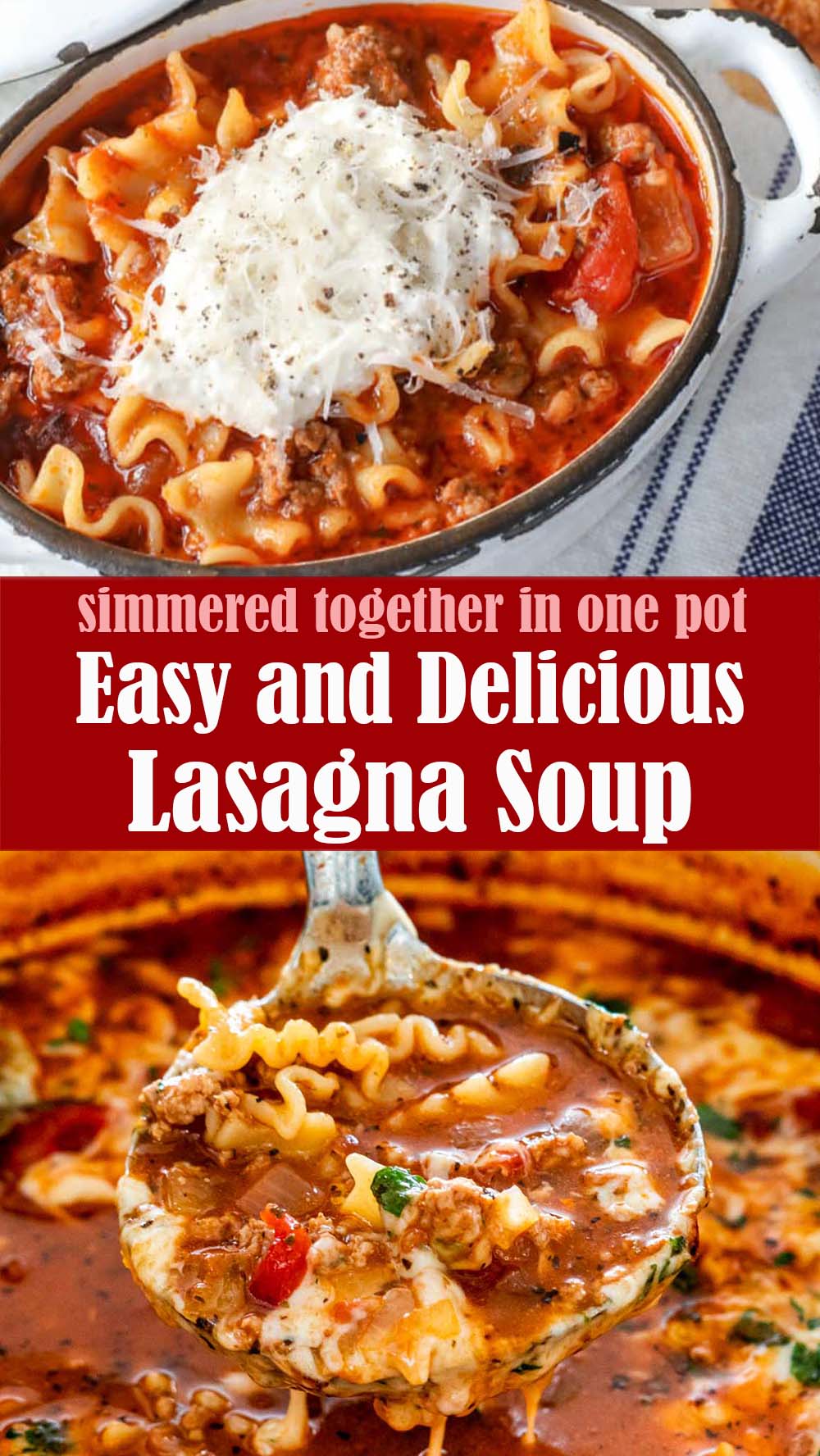 You get all the flavors of a delicious hearty lasagna in a comforting soup form! With spicy sausage, tender noodles, and a melty cheese topping, this Lasagna Soup recipe has all your favorite Italian ingredients simmered together in one pot.
Ingredients:
Soup Ingredients:
1 lb hot sausage (Italian sausage may be used as well)
1 lb ground beef
2 small onions, chopped into 1/2″ pieces, about 2 cups worth
4 cloves garlic, minced
2 tbsp Italian seasoning
1/2 – 1 tsp crushed red pepper flakes
6 oz tomato paste
(2) 14.5 oz cans diced tomatoes, with garlic (fire-roasted tomatoes are great, if you can find them)
8 cups chicken broth
1 tsp kosher salt
1/2 tsp freshly ground black pepper
6-8 oz mafalda pasta, or an alternate curly pasta
Cheese Topping Ingredients:
8 oz ricotta cheese, about 1 cup
2 oz Parmesan cheese, about 1/2 cup
2 oz freshly shredded Mozzarella, about 1/2 cup
Click Here For Step-By-Step Instructions
Let us know if you liked this recipe. Try the other recipe categories as well!