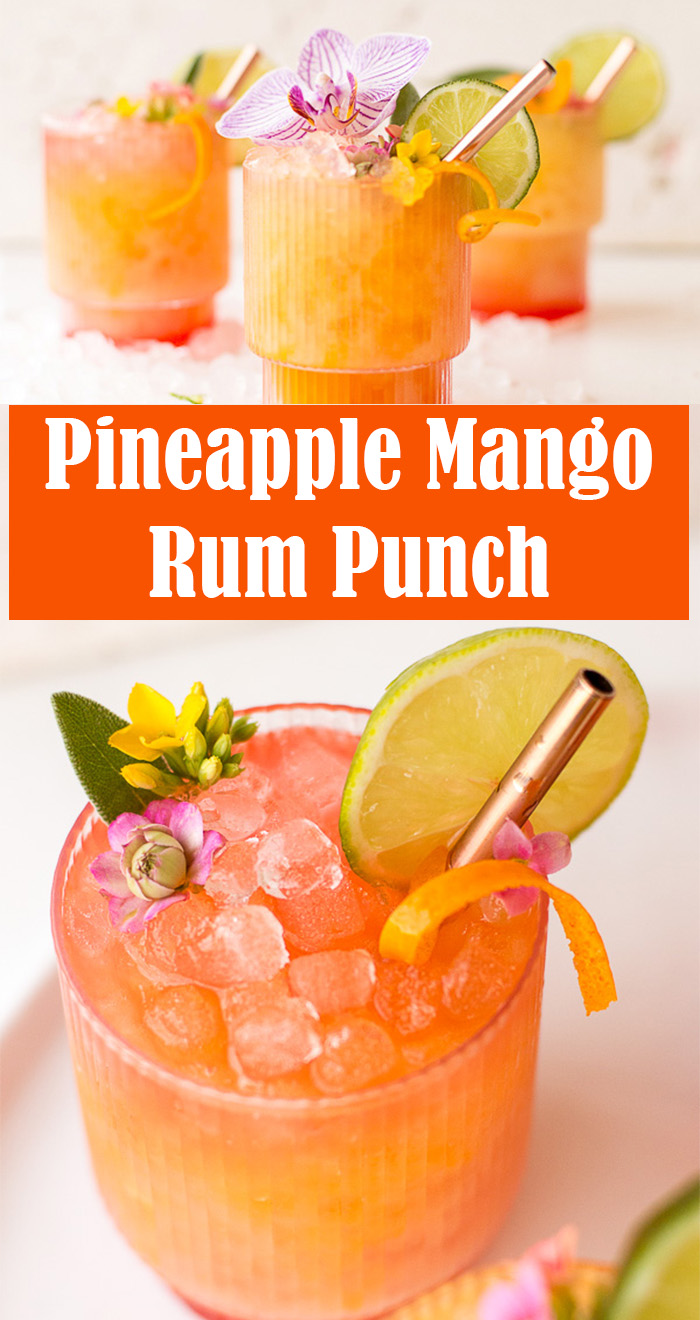 This pineapple mango rum punch is a special recipe that will make you feel like you're in the Caribbean. This recipe is super easy to make, and perfect for parties and entertaining.
Ingredients for Pineapple Mango Rum Punch
Makes one cocktail.
3 oz of pineapple coconut juice
3 oz of coconut rum (you can also use light or dark rum here instead)
1 oz of mango juice
1 oz of orange juice
splash of grenadine (mainly just for looks)
lime slices and/or orange zest for garnish
edible flowers for garnish
Note for making larger batches: If making a rum punch in a large batch, rather than a single drink, treat the ounce numbers above as parts instead. So, for example, if you're making a large batch of pineapple mango rum punch, you'd use 3 parts pineapple coconut juice, 3 parts coconut rum, 1 part mango juice, and 1 part orange juice.
What do you think of this rum punch recipe? Are you a fan of rum drinks too?
If you like the recipe, please share it.