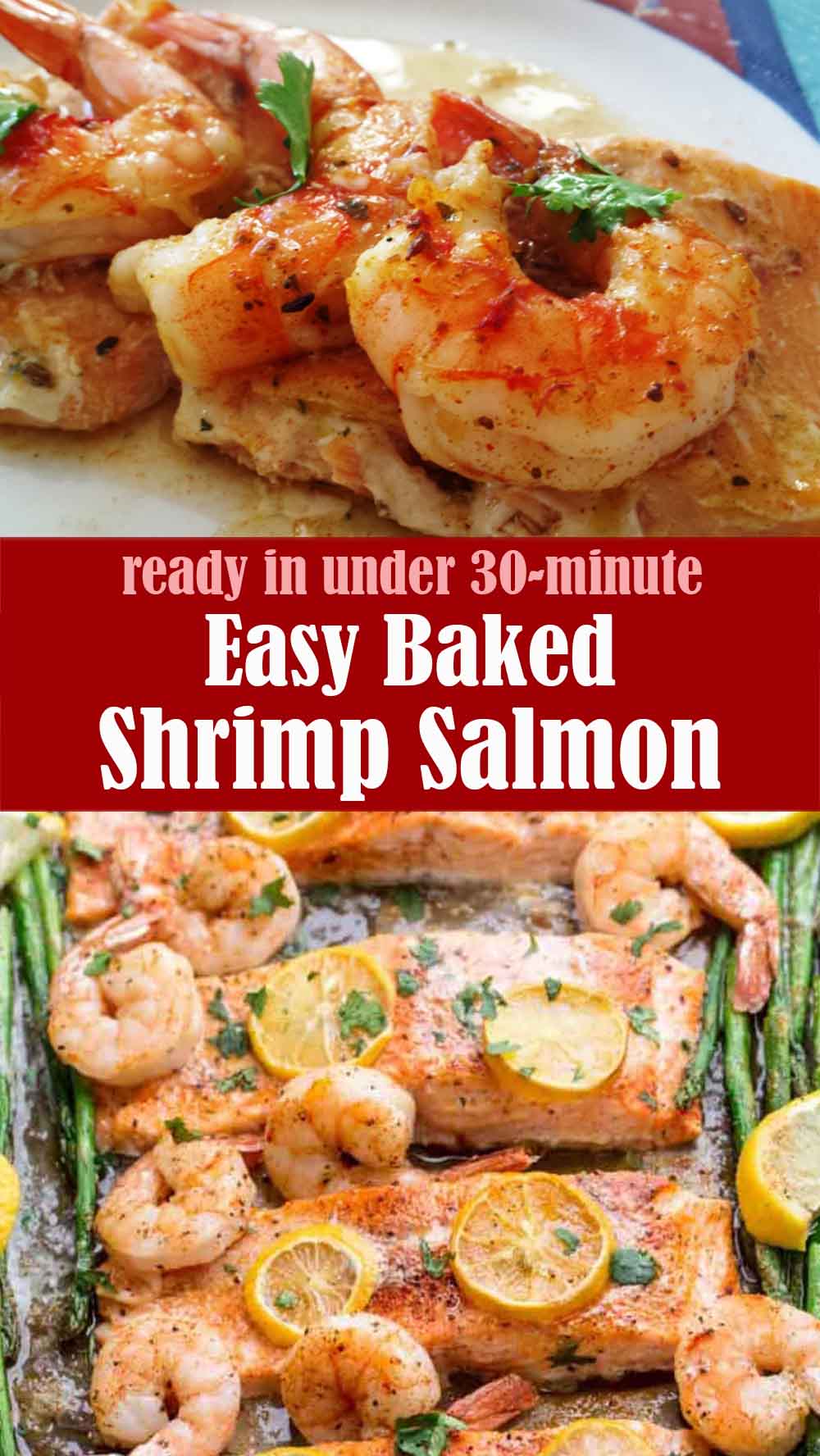 Baked Shrimp Salmon is a quick one-pan meal with asparagus that is easy to make but tastes like it came from a five-star restaurant! This simple recipe is completely done in under 30-minute and will become a favorite in your home.
Ingredients:
2 lbs fresh salmon fillets
1 lb large shrimp, uncooked
3 Tbsp oil (olive or canola)
1/2 lb asparagus
1 large lemon, sliced
1 stick unsalted butter, sliced
seasoning:
1 ½ tsp ground paprika
2 tsp salt
½ tsp ground black pepper
2 tsp garlic powder
Click Here For Step-By-Step Instructions
Let us know if you liked this recipe. Try the other recipe categories as well!