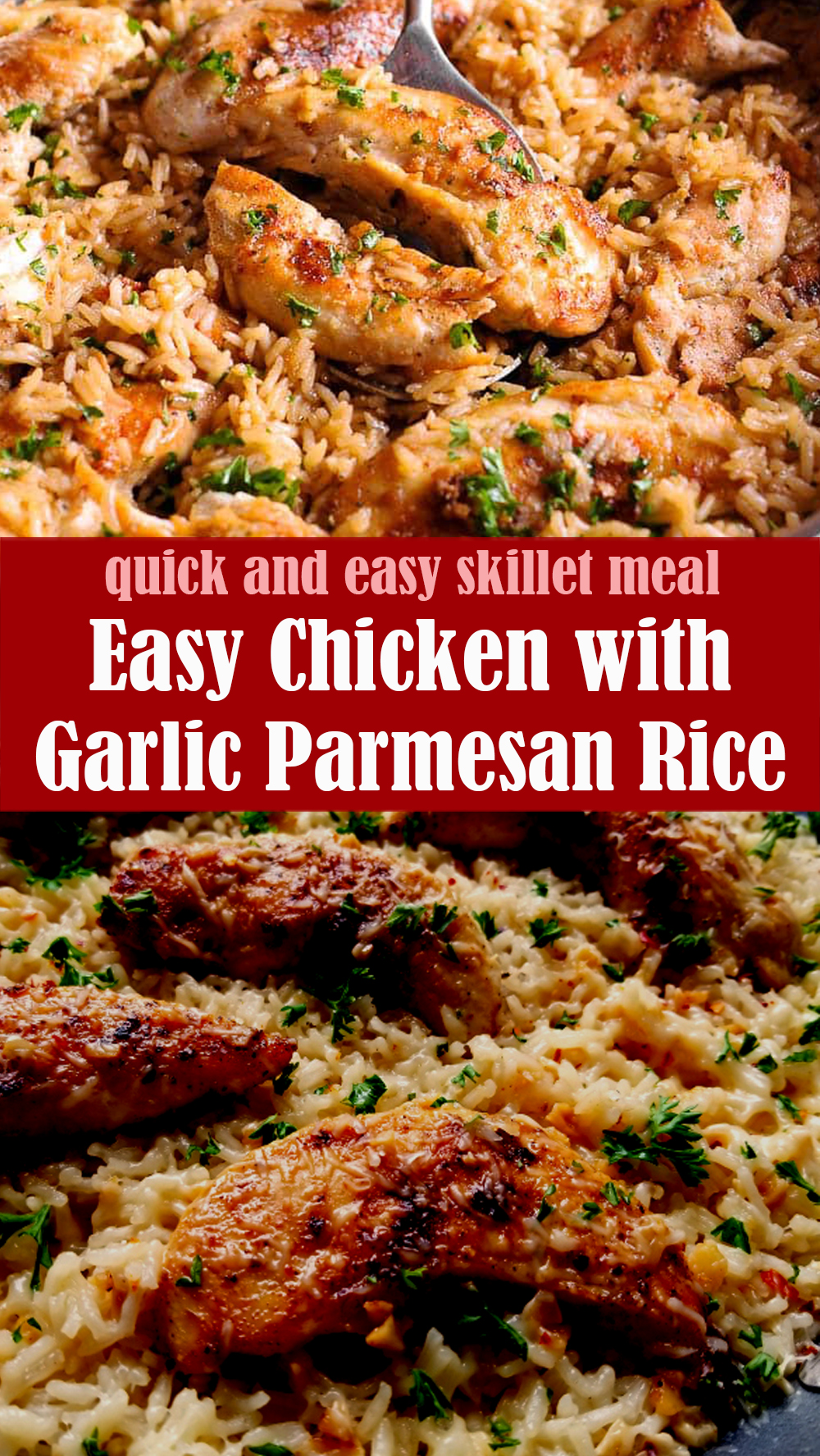 This Chicken with Garlic Parmesan Rice is a perfect weekend meal that will not let you stay in the kitchen forever! This quick chicken and rice recipe is not only tasty but it uses ingredients you likely have on hand. Simply use chicken tenders, white rice and white wine to quickly whip up this easy dinner!
Ingredients:
1 lb. chicken tenders
Salt and pepper
½ teaspoon garlic powder
2 tablespoons olive oil
½ cup butter (1 stick)
2 tablespoons minced garlic
¼ teaspoon red pepper flakes
1 teaspoons salt divided
½ cup dry white wine (such as Pinot Grigio)
1 ½ cups white rice (uncooked)
3 cups chicken broth
½ cup Parmesan cheese (grated or shredded)
Click Here For Step-By-Step Instructions
Let us know if you liked this recipe. Try the other recipe categories as well!