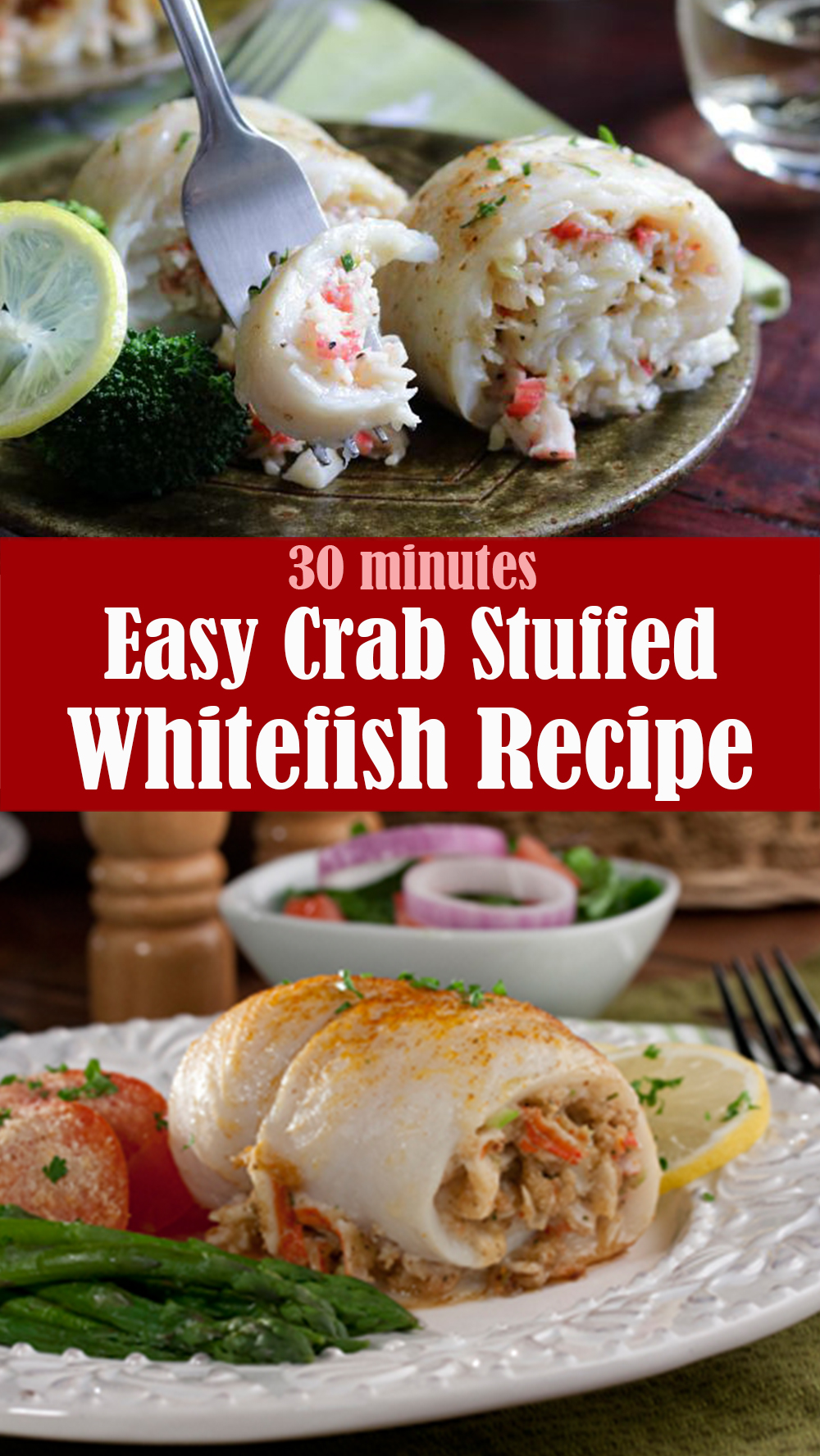 You really need to try Easy Crab Stuffed Whitefish recipe. It's made with succulent whitefish stuffed with creamy and dreamy crab filling and topped with a lemon butter drizzle in just 30 little minutes.
Ingredients:
2 pounds white fish
1 tablespoon olive oil
½ cup onion or small onion chopped (if lactose intolerant increase to ¾ onions and omit cream cheese)
2 cloves garlic minced
8 ounces crab meat (fresh picked over for bones or imitation crab) Use fresh crab for gluten free and diabetic friendly diets
3 tablespoon cream cheese (I used light cream cheese)- if lactose intolerant just omit this and add a few more caramelized onions and it is just as delicious
1 teaspoon Old Bay Seasoning or to taste
salt and pepper to taste
2 tablespoon garlic chives finely chopped (optional).
Lemon Butter Sauce:
2 tablespoon butter (Use dairy free margarine if lactose intolerant)
2 tablespoon lemon or juice of one lemon
Click Here For Step-By-Step Instructions
Let us know if you liked this recipe. Try the other recipe categories as well!