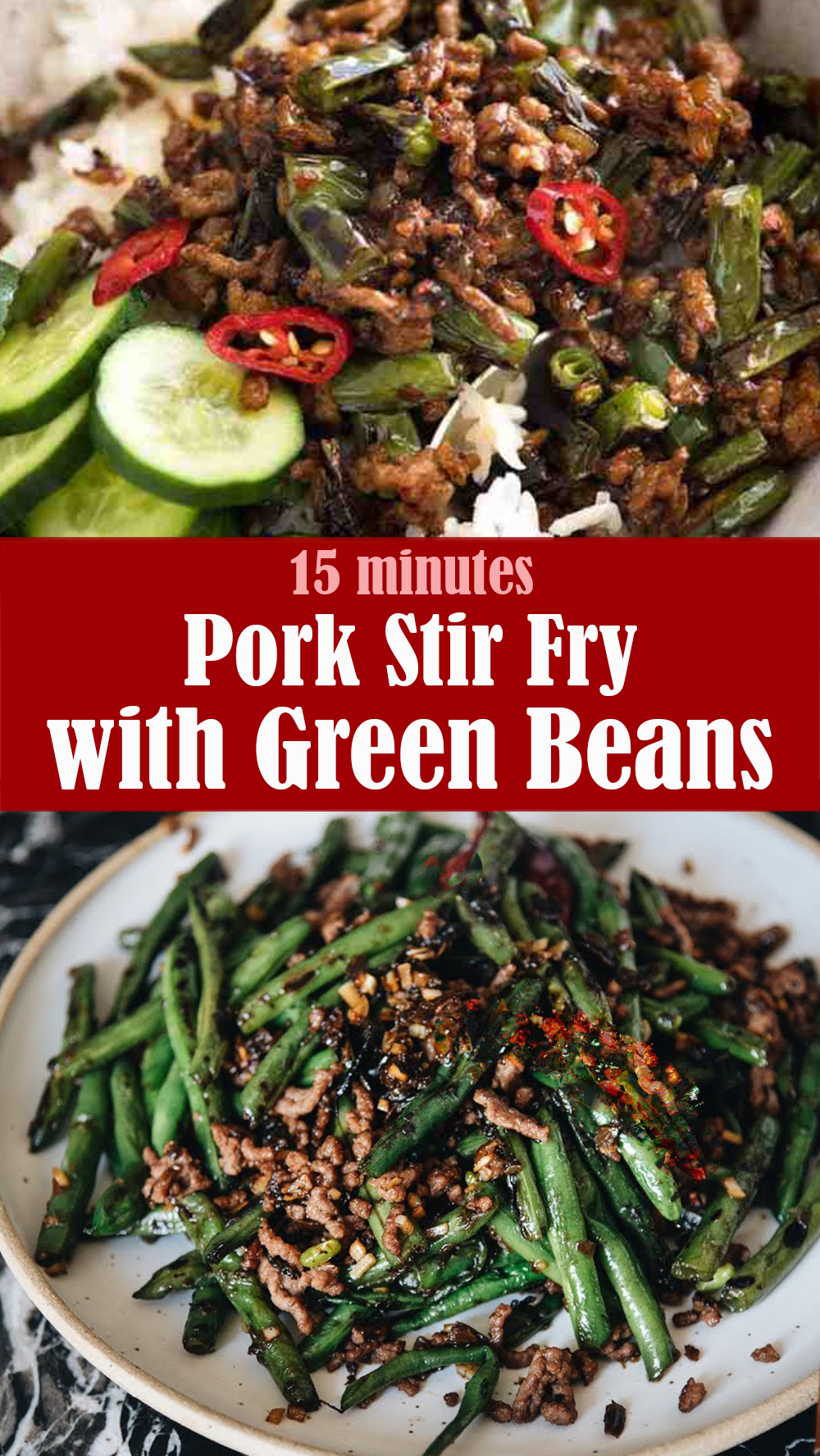 This Pork Stir Fry with Green Beans is delicious and simple. You'll love how it's eaten with a spoon, and that it takes just over 10 minutes to make.
Ingredients:
10 oz / 300 g green beans (Note 1a)
7 oz / 220 g pork mince (Note 1b)
1/2 small onion, finely chopped (about 1/2 cup)
2 tsp finely chopped garlic (2 cloves) (Note 2)
2 tsp ginger, finely chopped (Note 2)
2 1/2 tbsp peanut oil (or vegetable or canola)
Sauce:
1 tbsp dark soy sauce (Note 3)
1 tbsp Chinese cooking wine (Note 4 for subs)
1 tsp sugar
1 1/2 tsp + Chilli Garlic Sauce (Note 5)
Click Here For Step-By-Step Instructions
Let us know if you liked this recipe. Try the other recipe categories as well!