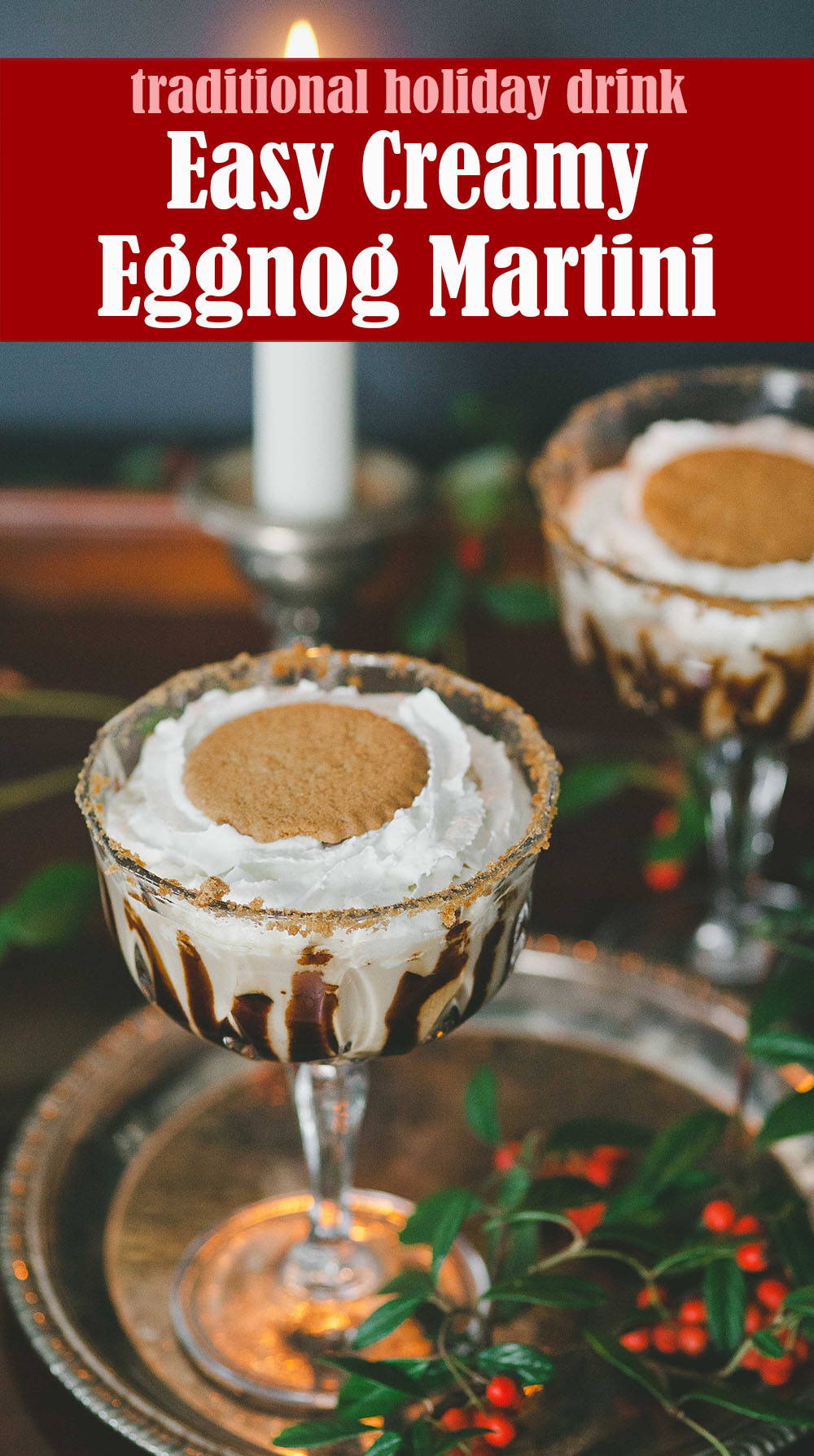 Toast to the holidays with this easy creamy eggnog martini. This drink takes eggnog to the next level with the addition of vodka and coffee-flavored liqueur for a rich and delicious treat. You'll love this tasty winter cocktail!
Ingredients:
1 teaspoon chocolate syrup
1 cup ice, or as needed
4 fluid ounces eggnog
2 fluid ounces coffee-flavored liqueur
2 fluid ounces vodka
¼ teaspoon ground nutmeg
1 tablespoon whipped cream, or to taste
1 pinch ground nutmeg
Directions:
Swirl chocolate syrup around in a martini glass.
Fill a cocktail shaker with ice. Pour eggnog, coffee-flavored liqueur, vodka, and 1/4 teaspoon nutmeg over ice; cover and shake. Strain mixture into prepared martini glass; garnish with whipped cream and a pinch of nutmeg.