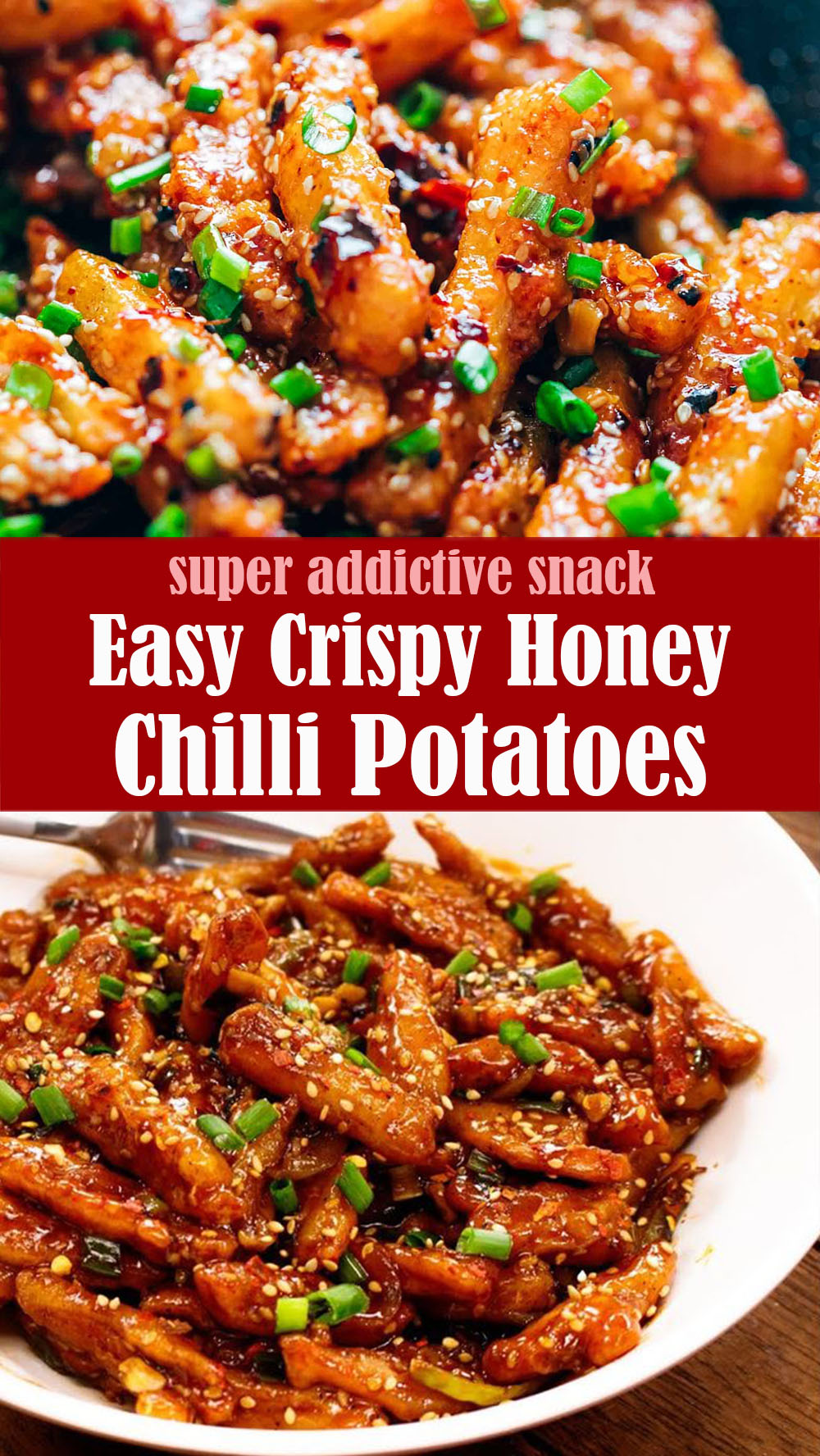 Treat your family & friends with this restaurant-style Crispy Honey Chilli Potatoes recipe! This recipe is a super addictive snack – fried potato fingers are tossed in a sesame honey chilli sauce that's sweet and spicy and will give you sticky fingers that you'll be licking.
Ingredients:
4-5 Potatoes 450 grams, peeled and cut into fingers (⅓-1/2 inch thick, 2 -3 inches long), refer to Note 1
Oil for deep frying refer to Note 2
First Coating:
2 teaspoon Chilli powder
1 teaspoon Garlic Paste
1 teaspoon Red Chilli Paste
3 tablespoon Corn Flour
3 tablespoon All Purpose Flour
1 tablespoon Salt
Second Coating:
⅓ cup All Purpose Flour
⅓ cup Corn Flour
¼ teaspoon Black Pepper
¼ tablespoon Water
For the Sauce:
2 tablespoon Oil
1 tablespoon Garlic finely chopped
1 teaspoon Red Chilli Flakes
3 tablespoon White Sesame Seeds
1 teaspoon Vinegar
2 teaspoons Soy Sauce
2 tablespoon Tomato Ketchup
2-3 tablespoons Honey
2 teaspoons Red Chilli Paste
¼ cup Water
1 teaspoon Corn Flour
2 tablespoon Spring Onion chopped (green part only)
½ teaspoon Salt optional
½ teaspoon Pepper optional
Click Here For Step-By-Step Instructions
Let us know if you liked this recipe. Try the other recipe categories as well!