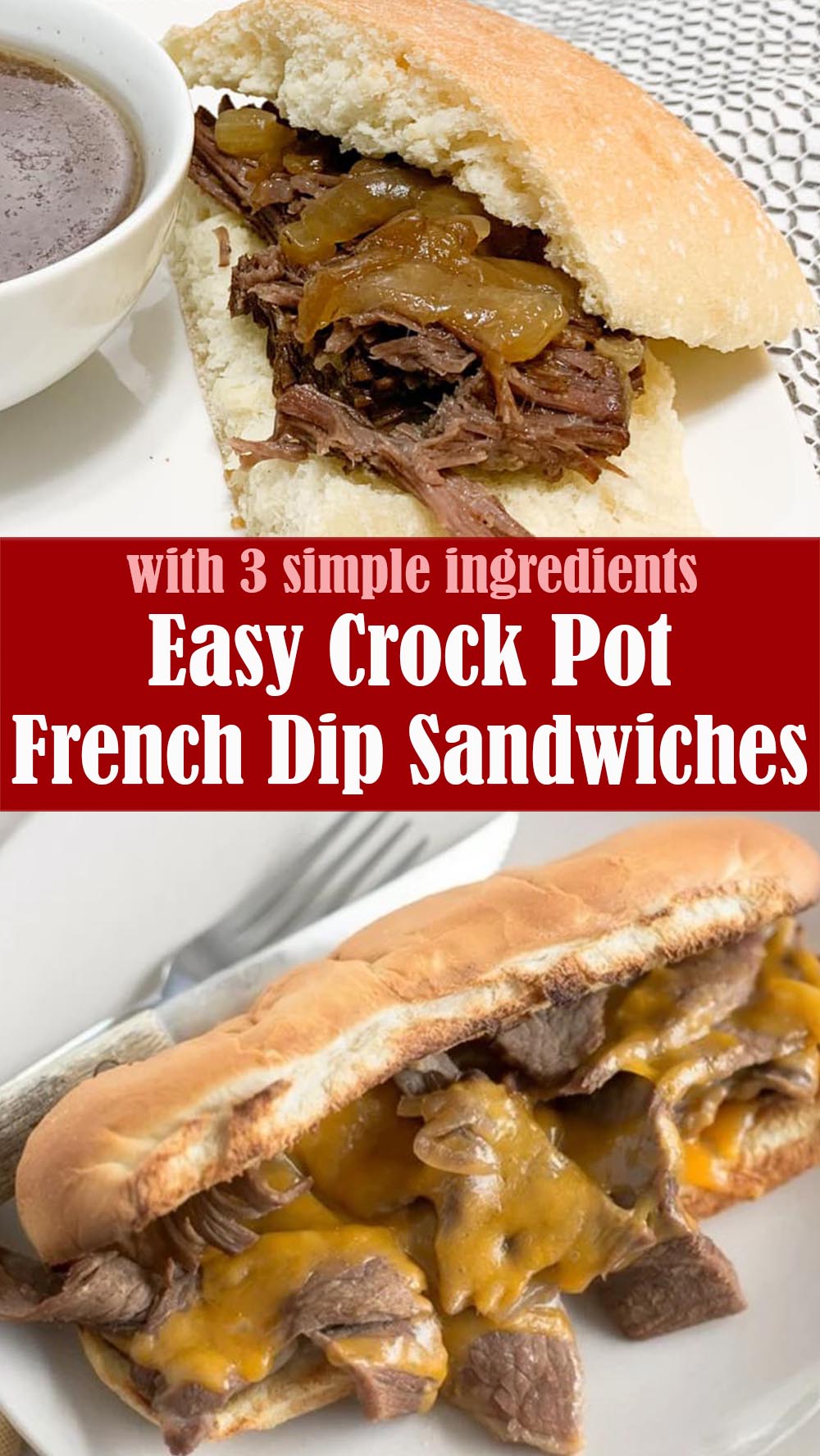 This Crock Pot French Dip Sandwiches recipe is such an easy family dinner to prepare and are loved by all. Three simple ingredients and you can be munching on one of the tenderest steak sandwiches you have ever eaten.
Ingredients:
2 envelopes Au Jus Gravy Mix
6 cups water
2 ½ to 3 lbs Thin Cut Sirloin Tip Steak
1 small small onion thinly sliced (optional)
6 medium sub rolls
Cheddar or Provolone cheese optional
Click Here For Step-By-Step Instructions
Let us know if you liked this recipe. Try the other recipe categories as well!