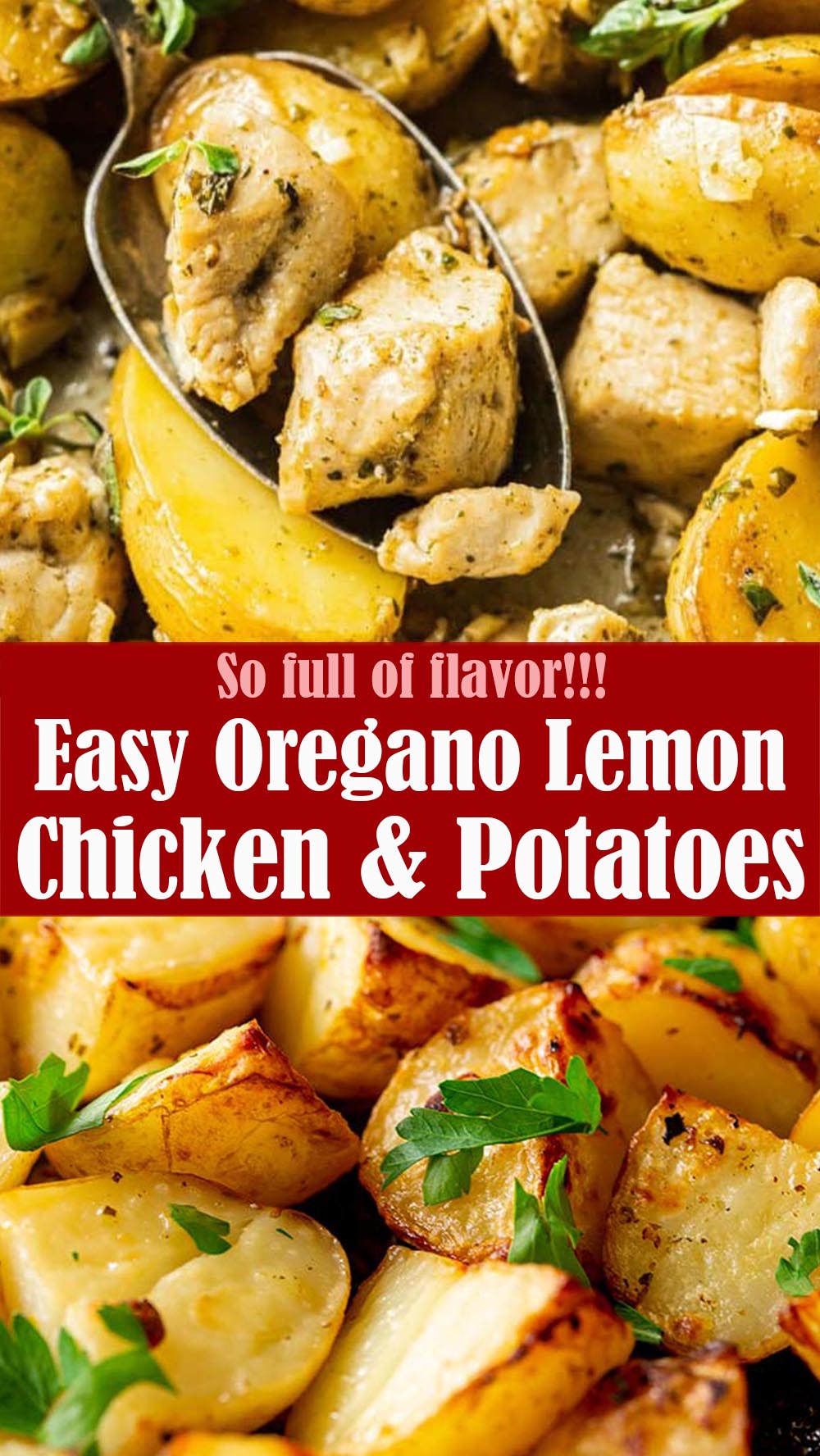 This Easy Oregano Lemon Chicken and Potatoes is a family favorite! Chicken and potatoes sauté together in this easy skillet meal. Fresh oregano, lemon, and garlic flavor every bite!
Ingredients:
CHICKEN:
1 1/2 lbs chicken breasts, boneless, skinless, cut into 1-inch pieces
1 1/2 tbsp olive or avocado oil
1/4 tsp salt
1/4 tsp black pepper
POTATOES:
1 tbsp olive or avocado oil
1 lb baby dutch yellow potatoes, halved
1/2 cup chicken stock or broth
2 1/2 tbsp lemon juice
1 tsp garlic, minced
3/4 tsp salt
1/2 tsp onion powder
1 tsp dried thyme
1 tsp dried parsley
1 tbsp fresh oregano, chopped
Click Here For Step-By-Step Instructions
Let us know if you liked this recipe. Try the other recipe categories as well!