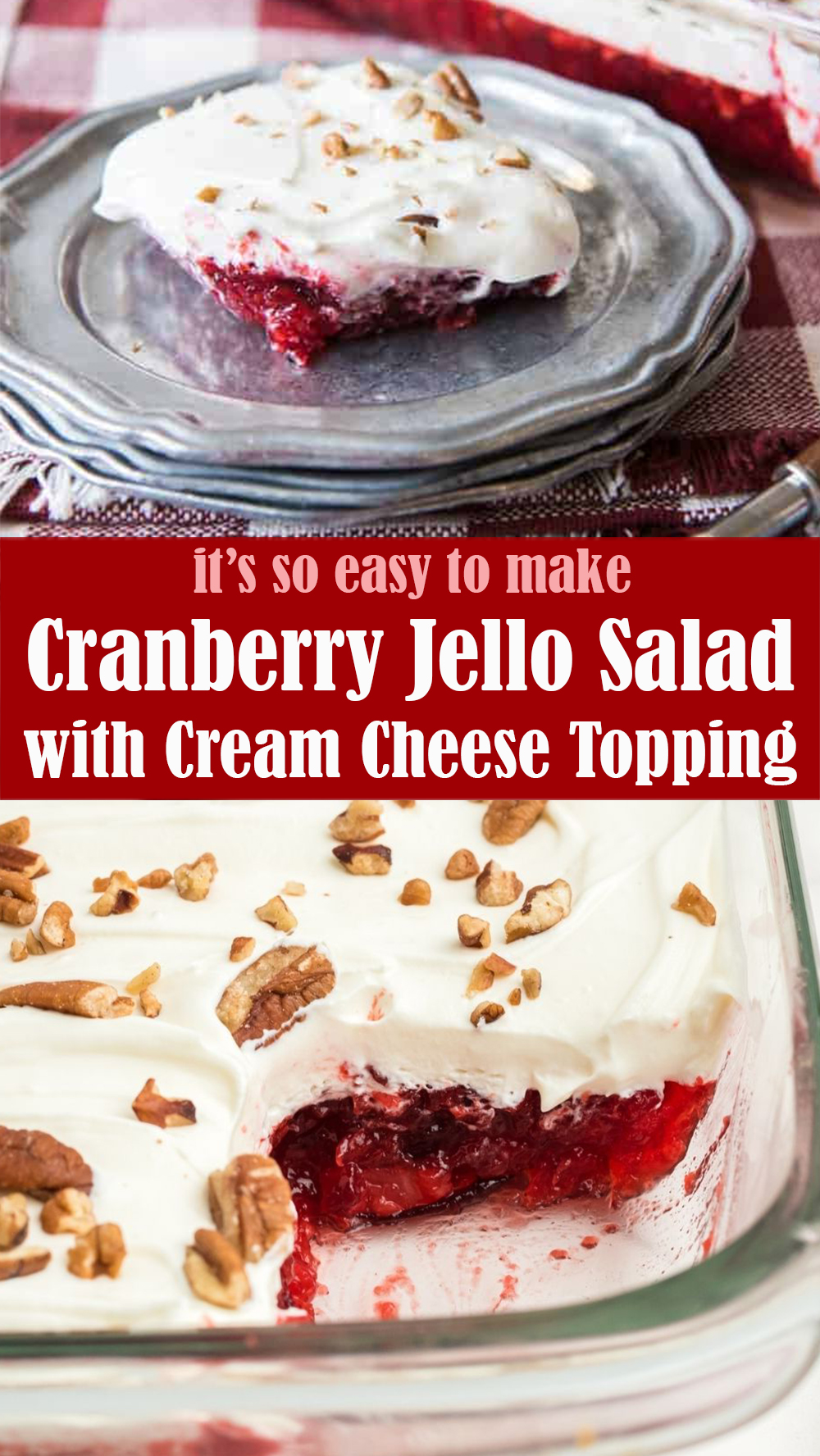 This Cranberry Jello Salad with Cream Cheese Topping is probably more of a dessert. Cranberry Jello Salad is a sweet-tart dessert salad loaded with crushed pineapple, chopped pecans, cranberries and a tangy cream cheese topping!
Ingredients:
Cranberry Jello:
2 3 oz. pkgs. cherry Jell-O (or raspberry or cranberry, if you can find it)
1 ½ cups boiling water
20 ounces crushed pineapple (do not drain the juice)
1 can whole cranberry sauce a little less than 2 cups homemade cranberry sauce
1 cup chopped pecans divided
¾ cup cranberry or apple juice
Topping:
8 ounces cream cheese, softened
½ cup powdered sugar
1 cup sour cream
Click Here For Step-By-Step Instructions
Let us know if you liked this recipe. Try the other recipe categories as well!