This Easy Hungarian Goulash Recipe is made with simple ingredients. It is spicy while not mouth-burning! This dish can be served with bread, pasta, spaetzle, boiled or roasted potatoes, carrots, and pickles.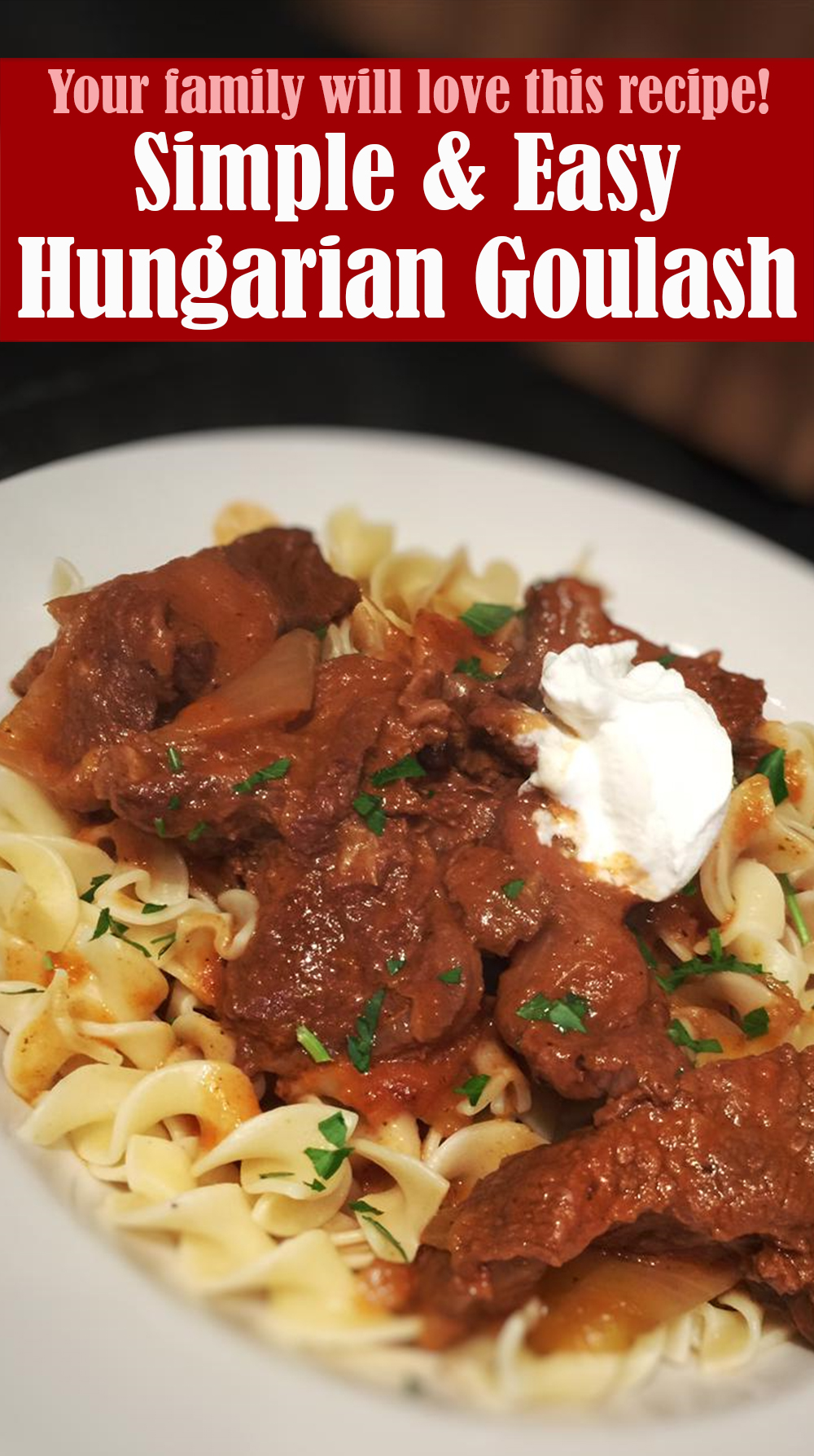 Yield: 8 Servings
Easy Hungarian Goulash Recipe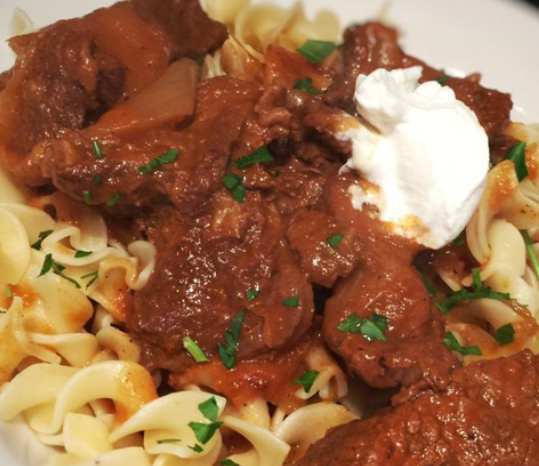 Total Time
2 hours
15 minutes
Ingredients
⅓ cup vegetable oil
3 onions, sliced
2 tablespoons Hungarian sweet paprika
2 teaspoons salt
½ teaspoon ground black pepper
3 pounds beef stew meat, cut into 1 1/2 inch cubes
1 (6 ounce) can tomato paste
1 ½ cups water
1 clove garlic, minced
1 teaspoon salt
Instructions
1. Heat oil in a large pot or Dutch oven over medium heat. Cook onions in oil until soft, stirring frequently. Remove onions and set aside.

2. In a medium bowl, combine paprika, 2 teaspoons salt and pepper. Coat beef cubes in spice mixture, and cook in onion pot until brown on all sides. Return the onions to the pot, and pour in tomato paste, water, garlic and the remaining 1 teaspoon salt. Reduce heat to low, cover and simmer, stirring occasionally, 1 1/2 to 2 hours, or until meat is tender.